Orlando Vision House 2011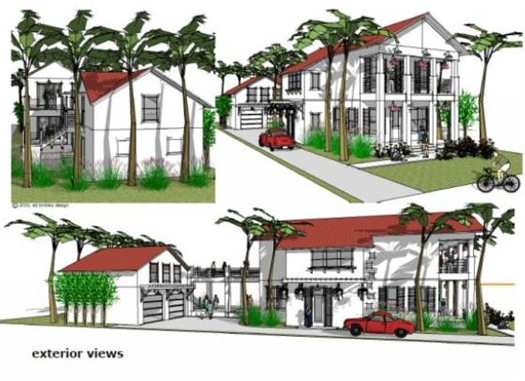 Are you in the beginning stages of building your dream home? Are you considering a huge upcoming renovation project in the new year? Well, stay tuned and frequently check back on our blog! In the next few weeks, we're going to be taking you on a tour of the Vision House Orlando 2011! The what you ask? The Vision House Orlando!

This home is part of a series that Green Builder Media is constructing in partnership with Southern Traditions Development and Patricia Gaylor. You may also recognize a familiar partner's name, and one of our favorites – Ed Binkley Design. This uniquely designed home, located in the College Park neighborhood of Orlando, has been designed to respect traditional central Florida architecture, yet will incorporate essential sustainable designs and construction.
The Vision House series of homes, presents realistic and sustainable new housing ideas for everyday, American families. The best part of all? Vision Houses provide real life, cost effective sustainable solutions that fit with today's economy! Not often do you see in today's market, affordable 'green' products and building techniques.
Showcasing top of the line lighting in nearly every room, hallway, and exterior corridor, Barn Light Electric