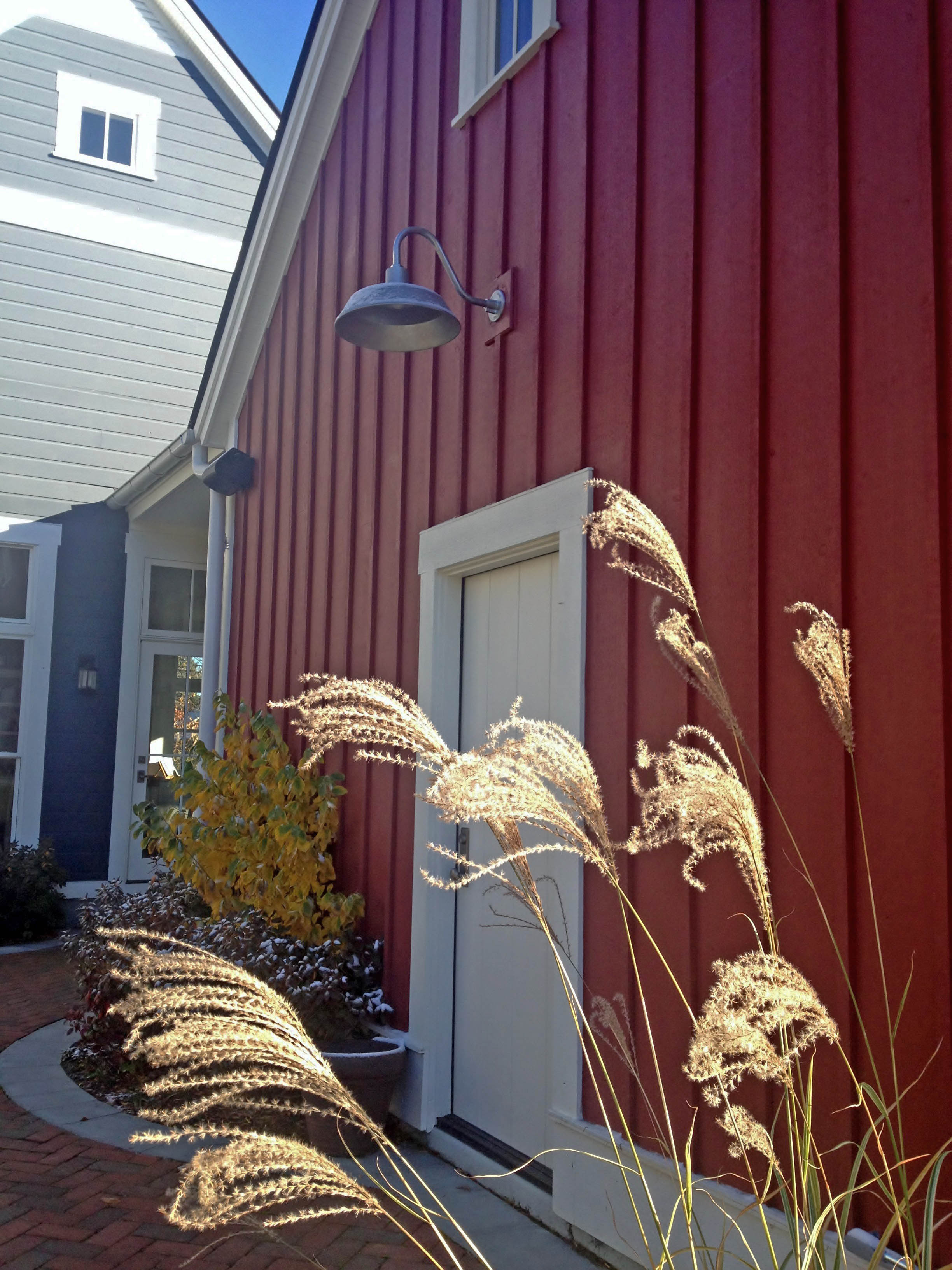 Barn Light Originals Make Modern Farmhouse Lighting Effortless
In the past few years we've witnessed a resurgence in farmhouse style in home construction and interior design. Their substantial size, hard-working roots, and classic Americana appeal make these spaces ideal for practical living—and not just for equine residents. When customer Teri Ford had a vision to construct her Elmhurst, Illinois residence with a contemporary barn theme, she turned to the able hands at CVG Design for the plans and Barn Light Electric for authentic barn lighting.
Teri was kind enough to reflect with us about the process.
"The goal of the home design was to create a modern farmhouse look," she continued, "Our garage is designed to look like a barn, so we wanted lighting that would carry through the theme."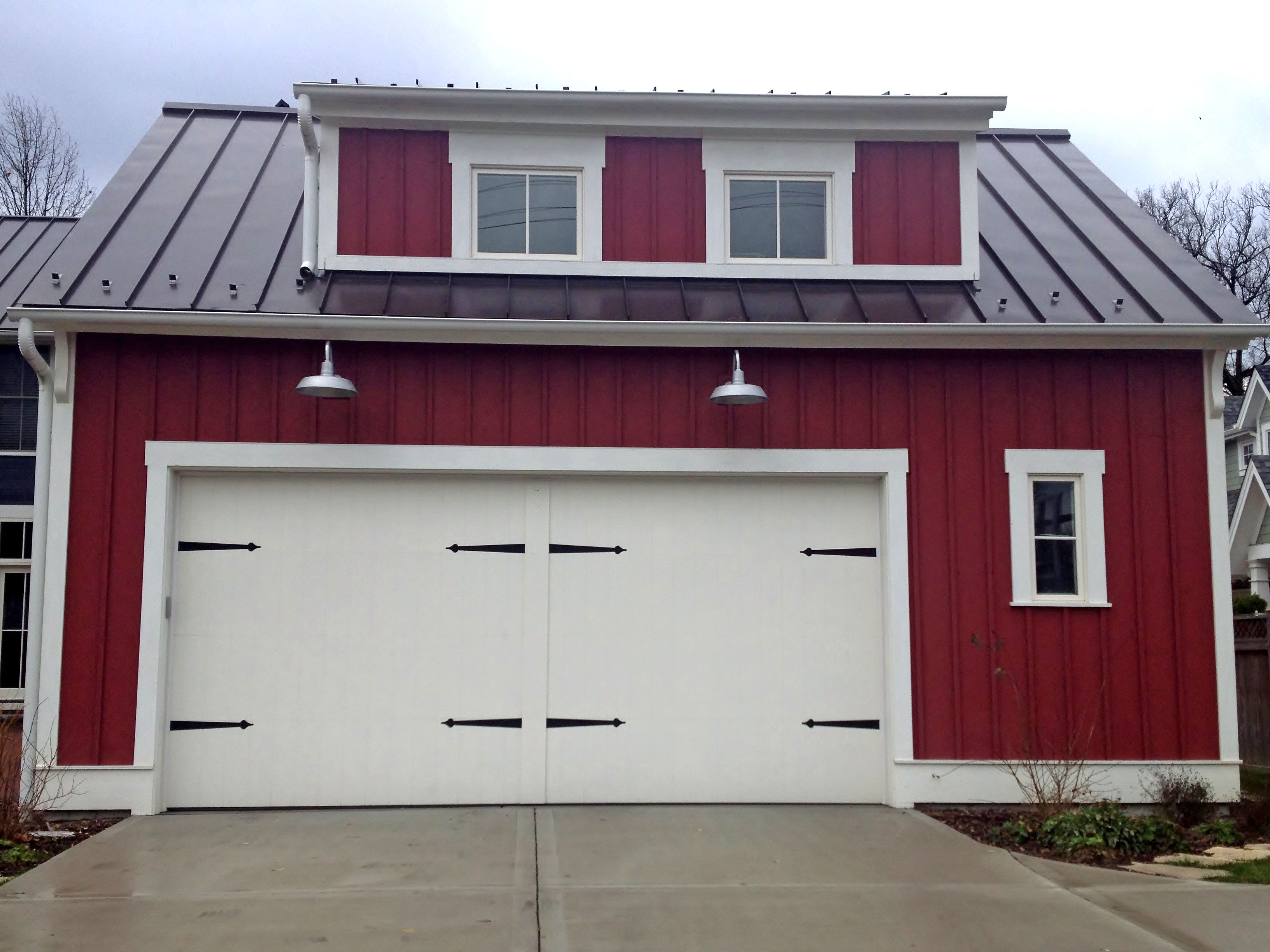 For her modern farmhouse plan, she needed to finding the right exterior light fixture to complement her traditional red painted-wood paneling and white trim. Initially, this was a challenge.
"The first set of lights that we had did not last in the outdoors, so my architect recommended that we go with a commercial-grade lighting," said Teri. Her architect, Patrick Fortelka of CVG Design, suggested they work with Barn Light Electric because he had commercial clients with great lighting success stories who used the company.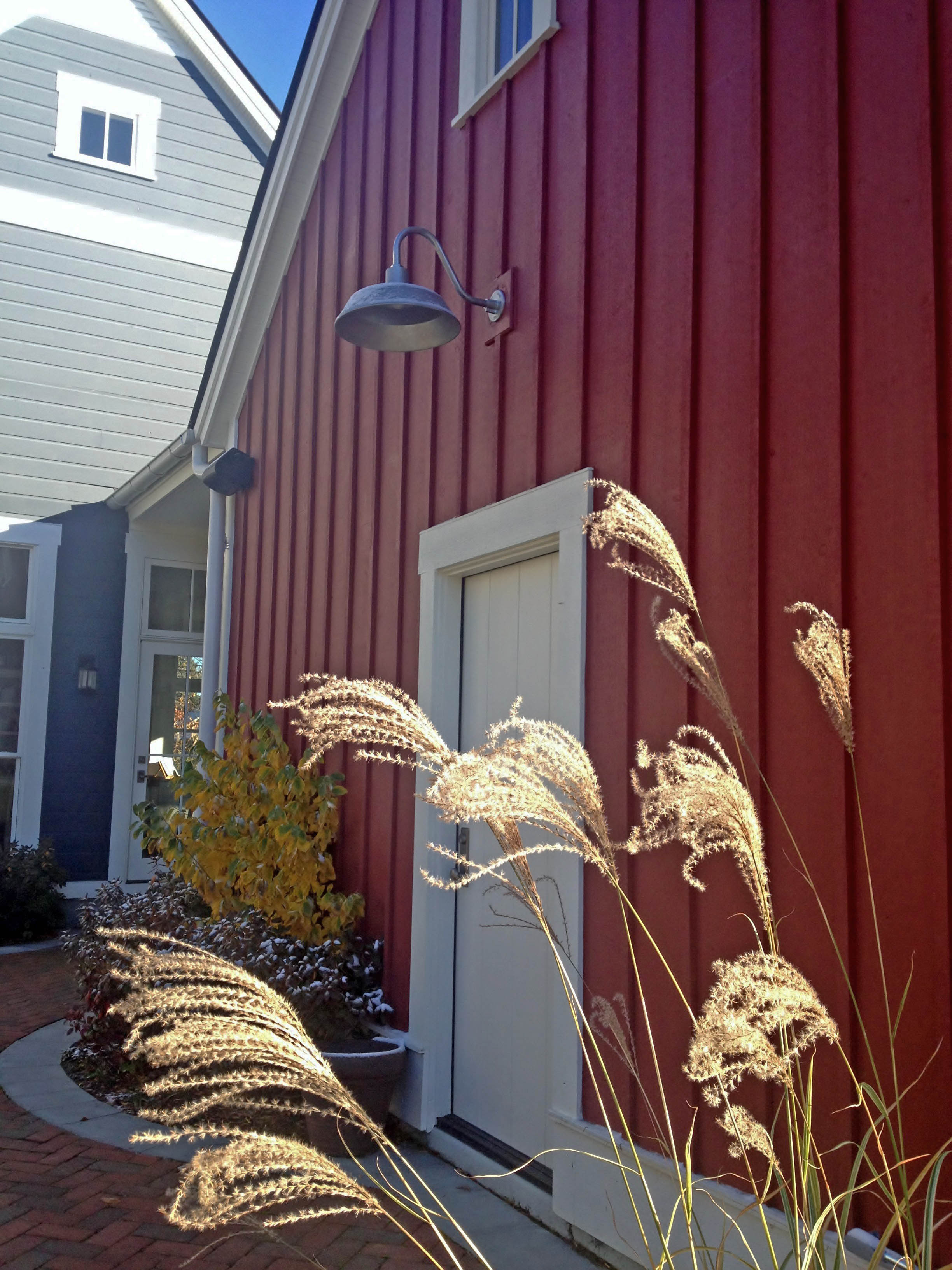 They selected the iconic Original™ Warehouse Gooseneck Light mounted to a G11 gooseneck arm. Galvanized finish assured that this fixture would weather the elements in the years while complementing the façade.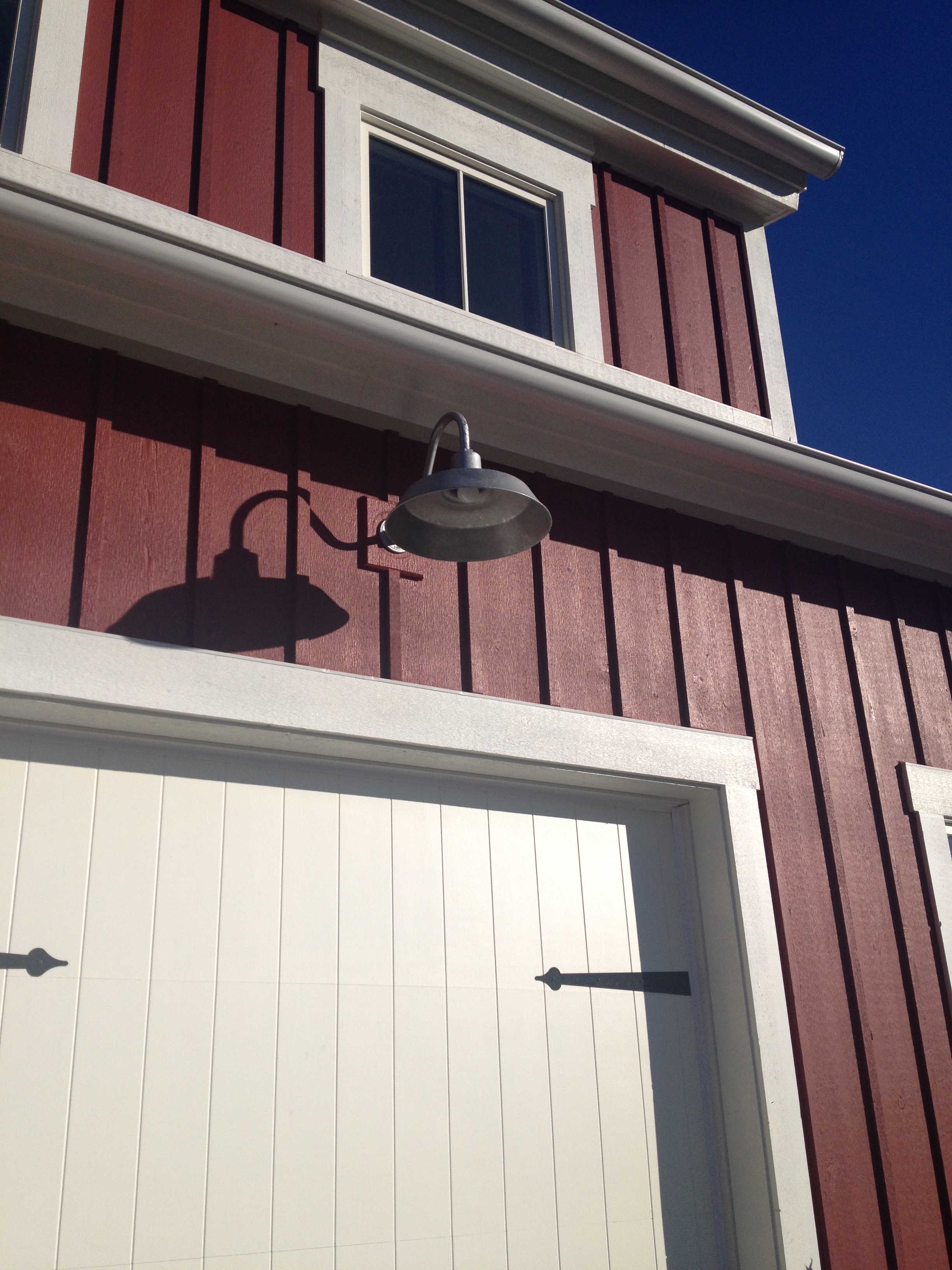 "I love the look of the fixture," said Teri. "I think the finish color pops on the red of the barn."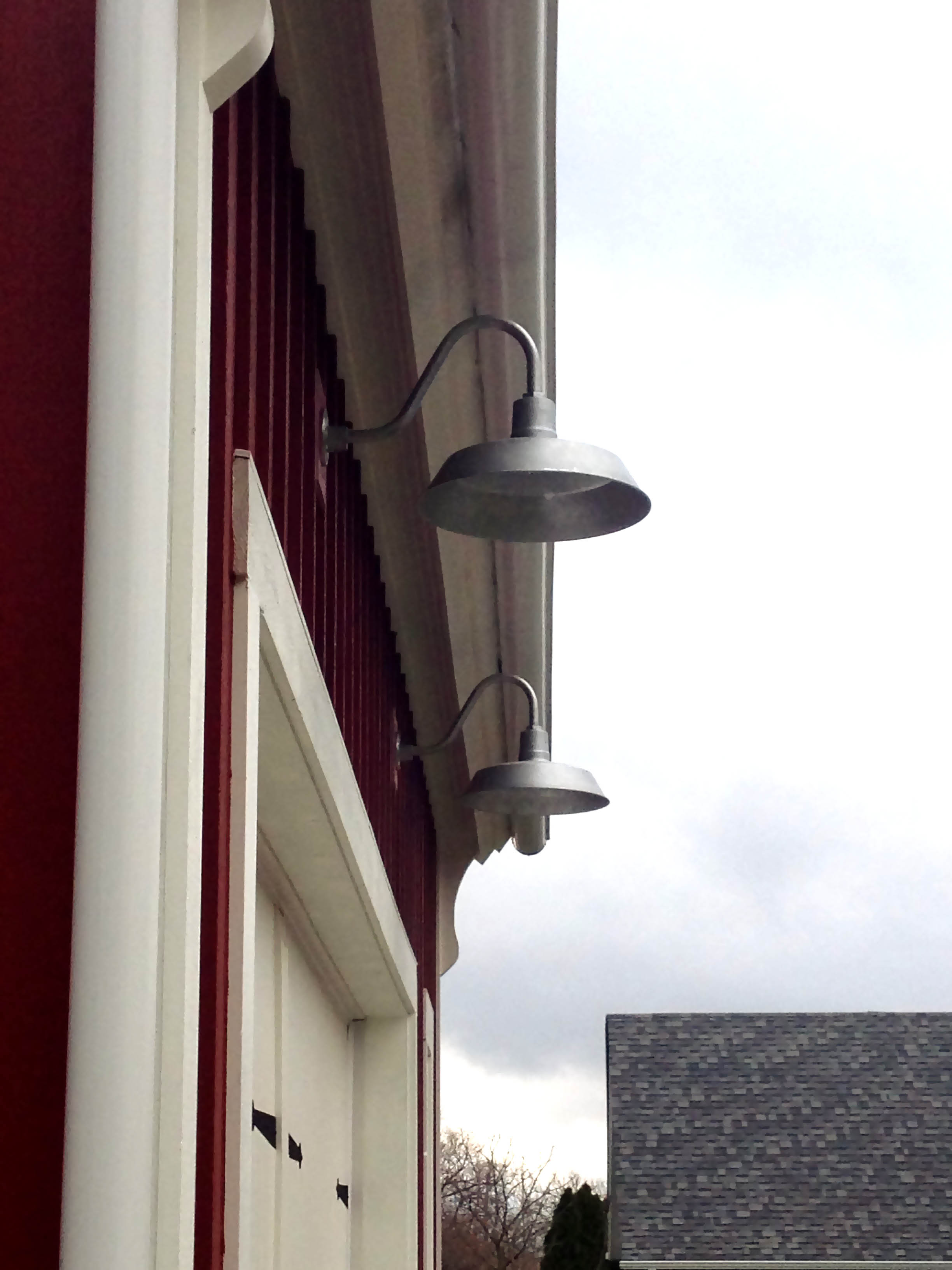 After a year of use, we checked in on how the light fixtures were holding up. Teri's report was positive: "Obviously, they create the aesthetic that we were going for. But, I love their durability the most. They are truly a commercial grade lighting and are very sturdy."
If you love Teri's modern farmhouse home, peruse more "barnspiration" on our Pinterest board!
Photos courtesy of homeowner