Nothing Says Breakfast Like Chocolate & Sprinkles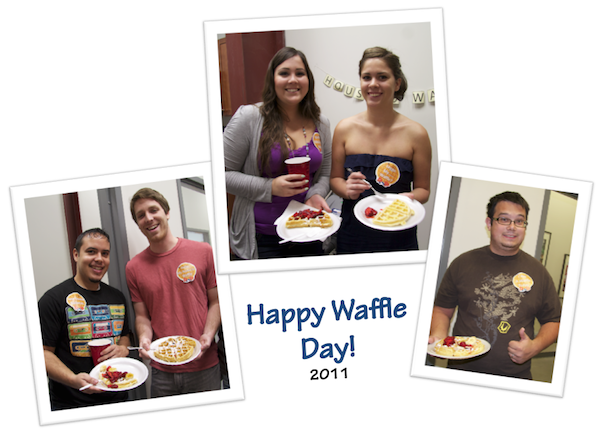 Ever wonder what it's like to work at Barn Light Electric? It's pretty fantastic. We've got a great crew, top notch in fact. So what's a company to do with such a random holiday like International Waffle Day on March 25th? Um, celebrate!
We have Sweden to thank for this delicious holiday idea as this day traditionally marks the first day of Spring in Europe. Over there it's called VÃ¥ffeldagen – please don't ask us to pronounce that. The original waffle dates back to the 1300's in Greece, where Greeks topped theirs with cheeses and herbs.
Webster's Dictionary describes a waffle as: 1waf