New Pendant Captures Best of Both Worlds in Mounting Options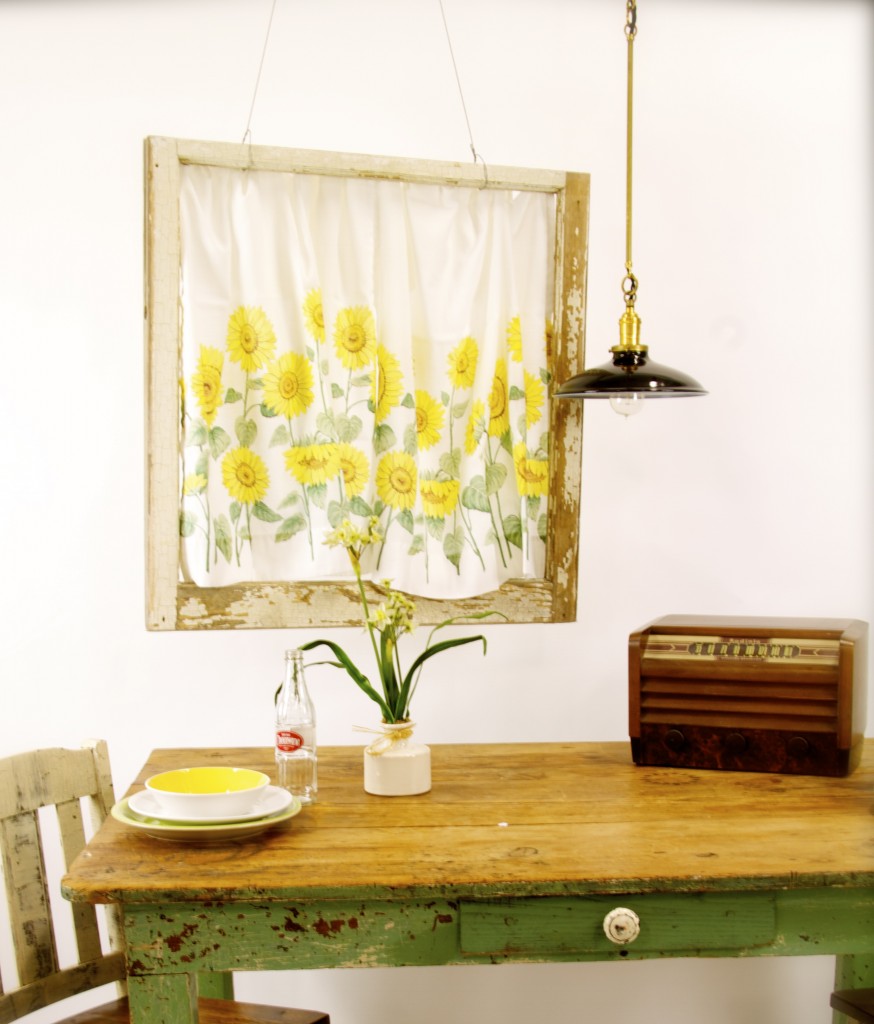 Did you ever want the classic look of a stem-mounted pendant but have the flexibility of a cord-hung fixture? Just in time for our annual Memorial Day Sale, Barn Light Electric announces the addition of a very unique light fixture to its line of Porcelain Barn Lights. Now you can have the best of both worlds! The Ivanhoe® Sinclair Industrial Porcelain Pendant is one of our most popular porcelain fixtures, and we have adapted it to include a new mounting option that is a combination cord and stem mount. The Sinclair Stem and Loop Pendant features a stem mount with flexible cording at the top and bottom of the stem to allow for just a bit of movement. This adaptation take the formal look of a stem mount and gives it a more casual feel.

The Stem and Loop Porcelain Pendant comes in nine gorgeous and shiny porcelain finishes including classic black, vintage green, cherry red, and cobalt blue. Because each shade is hand spun from commercial grade steel and receives a hand coating of the glass enamel coating, slight blemishes and variations are common. This fixture comes with your choice of a nickel stem and canopy finish with a nickel knob switch or a natural brass finish which includes a black paddle switch.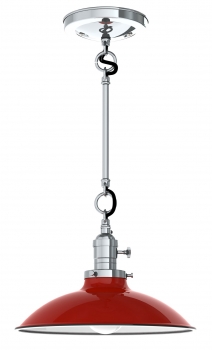 Five different stem lengths are offered on the Stem and Loop Pendant ranging from six inches to 36″ long. At the top and bottom of this stem, a length of either black or putty colored cotton twist cord will allow a bit of movement in your fixture.
Although the production of porcelain enamel fixtures ceased in the 1960s, Barn Light Electric is proud to revive this style of lighting as the exclusive American manufacturer of porcelain enamel lighting styles. These include Goodrich® Gooseneck Lights, Benjamin® Stem Mount Lights, Ivanhoe® Cord Hung Lights, and the newest member of our porcelain family — the Ivanhoe™ Stem and Loop Pendant!
Memorial Day is the perfect time to purchase new lights for your space during our annual Memorial Day Sale which runs from May 25-May 28. Use the discount code MEMORIAL12 to take 10% off any applicable fixture. See website for details!