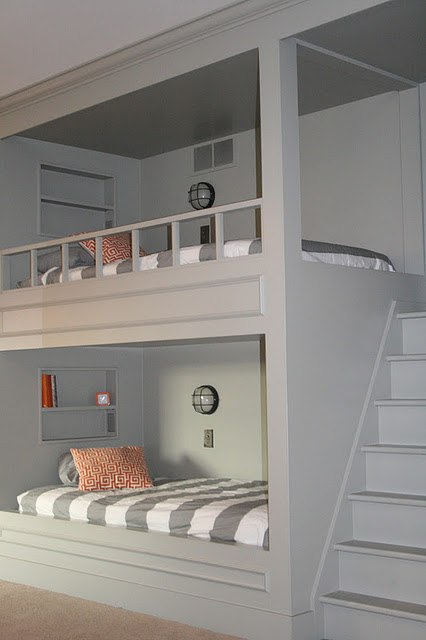 Nautical Wall Sconces Complement Bunkroom's Maritime Theme
Everybody's dream home differs, not only amongst adults, but also between kids! If you've got a scrambling clan of youngins', did you ever think to ask them what they would like most in their home? Of course, the usual outrageous plans exist, but there's a way to bring their hopes and wishes to life.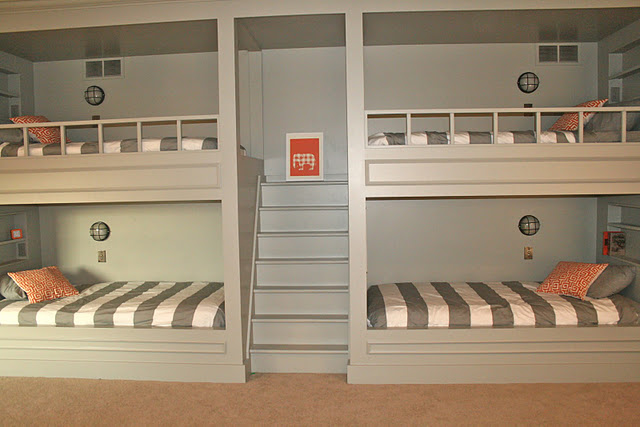 Let's say they dream of having a pirate ship in their room, full of slides and maybe even a gangplank. Sara of August Fields built the most precious bunk room for her boys, complete with four individual beds, set up in the style of cots aboard a ship. Stairs in the middle provide easy access for the kids to make their way into bed at night. On top of that, individual nautical sconces light each bed.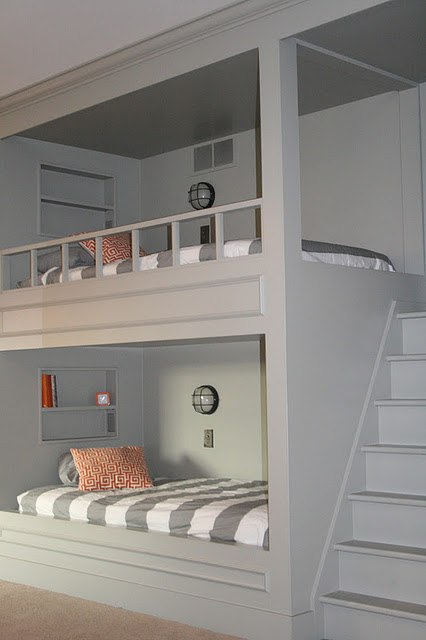 Careful not to disturb the others, the idea of single reading lights isn't a novel concept in shared bedrooms. However, in this household, lights off means lights off, no questions asked! Of course, choosing period style lights to complement the decor wasn't easily achieved. With the use of sconces similar to the Anchorage Bulkhead Wall Mount, her three sons each have a practical light source.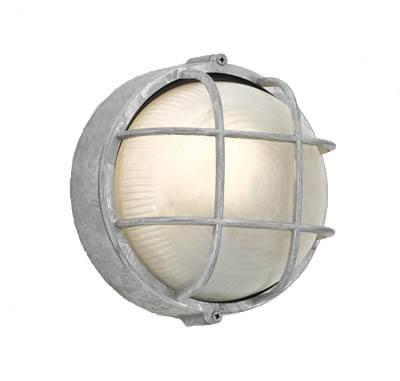 The Anchorage Bulkhead Wall Mount can be found amongst other Nautical Wall Sconces. As the smallest of the collection, the Anchorage is perfect for bunk lighting, or within other tight spaces. It is even an ADA compliant fixture with only a 4½" projection. Polished aluminum gives off the true feeling of an authentic porthole, whereas bright red or yellow keep the look young and fresh.
Not to mention, the Anchorage Bulkhead is American made from the most quality materials to last a lifetime. The lens on this nautical light is frosted and ribbed permitting a soft glow to escape. If you're worried about this still being too bright, simply have your electrician connect the sconce to a dimmer to adjust the light and conserve energy!