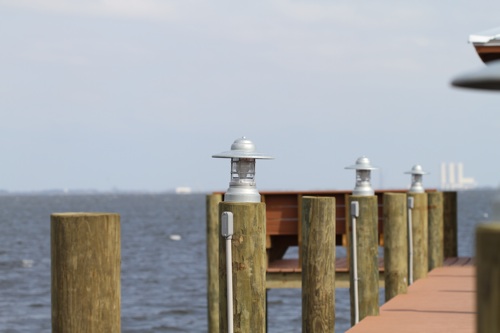 Nautical Lighting For Docks and Marinas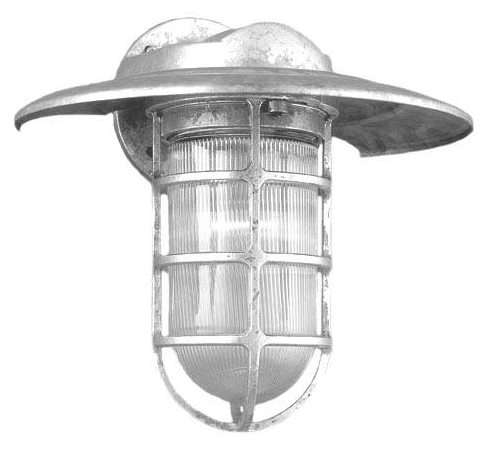 When sea fog or storms roll in, coastal harbors and ports' safety and security depend on reliable illumination. Boats and ships of all sizes rely on lighting to aid in navigating the waters and to help find jetties, terminals, and docks. With the possibility of commercial boat, pedestrian, and boat marinas traffic all moving about a confined space, bright and dependable illumination during dark, stormy, or low visibility conditions is crucial.

Whether you have a large commercial area to illuminate, or a smaller residential boat dock, the Barn Light Atomic Cast Guard HB Sconce is a suitable choice for reliable and durable outdoor lighting. Each sconce comes pre-wired and ready to install. Similar to the Atomic Cast Guard CGU Sconce, the HB does not have have a typical bracket extending from the backing plate. This keeps the sconce flush to the surface and allows for multiple waterfront uses – walls, walkways, or attaching them directly onto dock pilings. The outer cage serves two purposes. Its first purpose is to prevent damage or breakage in such high traffic areas. The durable and protective cast guard cages surround the glass jar and light bulb, but can easily be removed for light bulb replacement. Secondly, the cage serves as a traditional, decorative accessory to any nautical themed space. The HB Sconce is constructed of a high grade aluminum material and is built to withstand even the harshest of conditions.
Depending on your needs, the HB sconce is available in both a large and a small option. Barn Light Electric offers each Atomic Cast Guard HB Sconce in over 40 finishes and eight glass options. The customizable options for this fixture are almost endless. As shown above: the 100 Watt Atomic Cast Guard HB Sconce, 96-Galvanized with Ribbed Glass.
For installation on top of a piling, be sure to check out our Barn Light Column Mount Exterior Light.