Nacho Ordinary Fiesta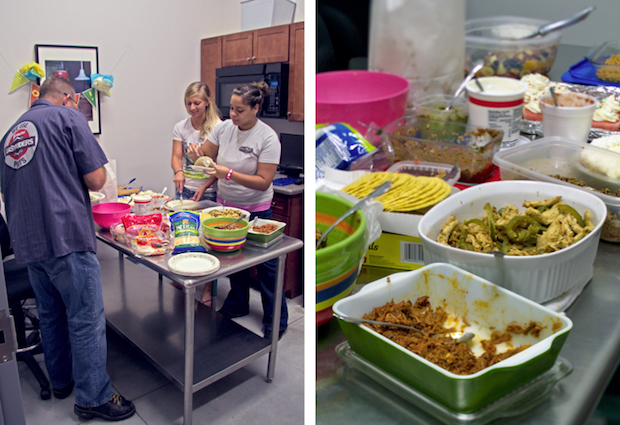 With us, we're always up for trying great food – so naturally, we've been looking forward to Cinco de Mayo for awhile! We had a big fiesta planned – invitations, maracas, decorations and even a Spanish themed photo booth for later in the day!
Our office employees signed up for a buffet style lunch of great Mexican eats for the big fiesta. As you can tell from the photos, we had SO many delicious foods. Can you smell the spices? Our taco bar included both pork, beef AND chicken tacos piled with all of the usual toppings! You can't forget the chips and salsa either – and my favorite…desserts!
There wasn't too much left at the end, but it was back to work – no siesta for us!