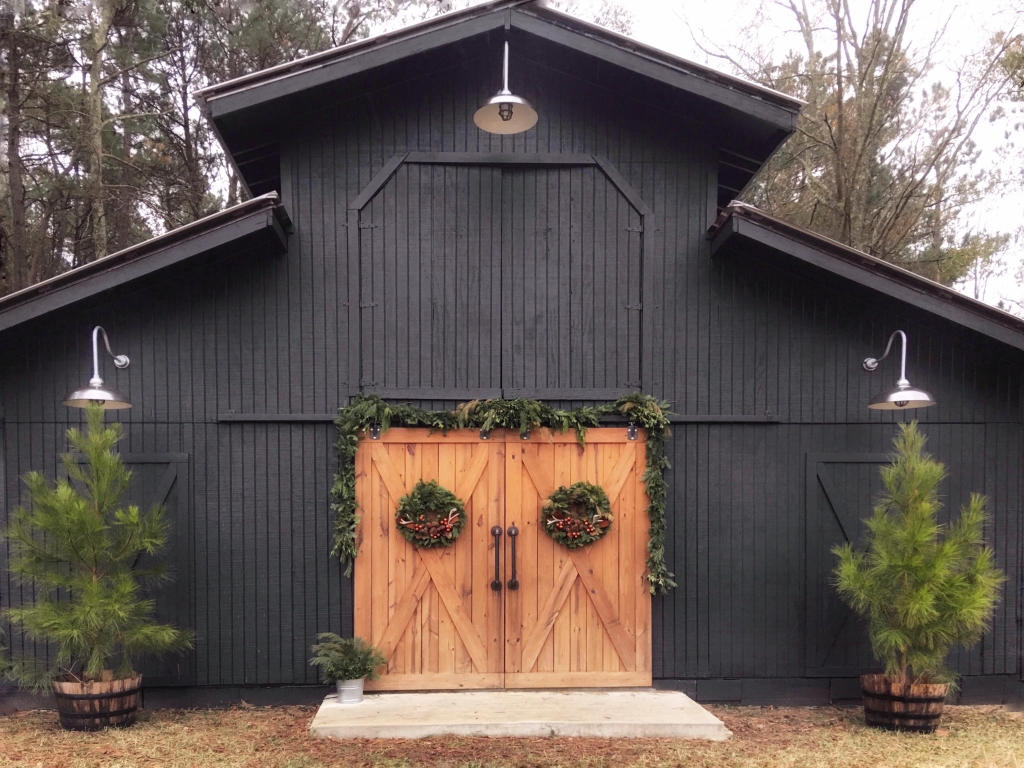 Make This Holiday Season the Merriest Ever with Inspiring Décor
Although the past 11 months have felt more like 11 years, December is finally upon us! If you've checked out Instagram lately, you can see how eager people are to get this holiday season started.
So whether you celebrate Christmas, Hanukkah, Kwanzaa, Boxing Day, or all of the above, here's some inspiration to kick off your holidays!
We all know Santa is reading every letter popping from his mailbox right now. But who knew Santa worked by the light of a Bomber Retro Desk Lamp?! The elves at the Nordstrom Flagship store in Seattle picked out a perfect Barn Red finish for this handcrafted lamp to accent Santa's busy workshop.
Simple touches of red can brighten any space and add an extra dose of holiday cheer. This kitchen has the added benefit of a Fluted Shade Pendant with a Barn Red cup and cord to add color all year long.
Winter months can be so dreary but Veronica's front porch offers an inviting style with twinkle lights on the trees, lanterns, and a splash of red in the door mat and nearby wreaths. The light from her Original™ Stem Mount Pendants creates a beautiful glow when the sun goes down.
Brittany, over at @white.farmhouse, got a little help from Mother Nature as she prepped her front porch in Canada with a pretty evergreen. The dusting of snow is no match for the porcelain enamel finish on Brittany's Original™ Warehouse Gooseneck Light. This fixture sports a 16″ shade with a Black finish and G11 gooseneck arm.
Annie, from Most Lovely Things, shows that even her side door deserves some holiday love with plenty of soft, fresh greenery. Her Industrial Guard Sconce, with a flared shade and Black powder coat finish, features a dusk-to-dawn photocell so she never has to worry about turning the light on or off!
Even the barns get dressed up for the holidays! Our Chicago Vintage Industrial Gooseneck Lights look fabulous on Cindi's barn with their generous 20″ shades. Cindi, who writes the blog Ivory Home Design from her home in Mississippi, customized these classic gooseneck lights with a Metallic Chrome finish, G24 gooseneck arms,and heavy-duty cast guards.
Who wouldn't want to curl up in front of this beautiful fireplace on Christmas Eve to wait for Santa? Paula, from @whiteflowerfarmhouse, created a soothing space by the fire with lush greenery, chunky knit stockings, and Fargo Wall Sconces that add just the right touch of light.
We never tire of seeing how customers dress up their homes for the holidays, so be sure to tag us on Instagram with #mybarnlight for a chance to be featured on our feed!