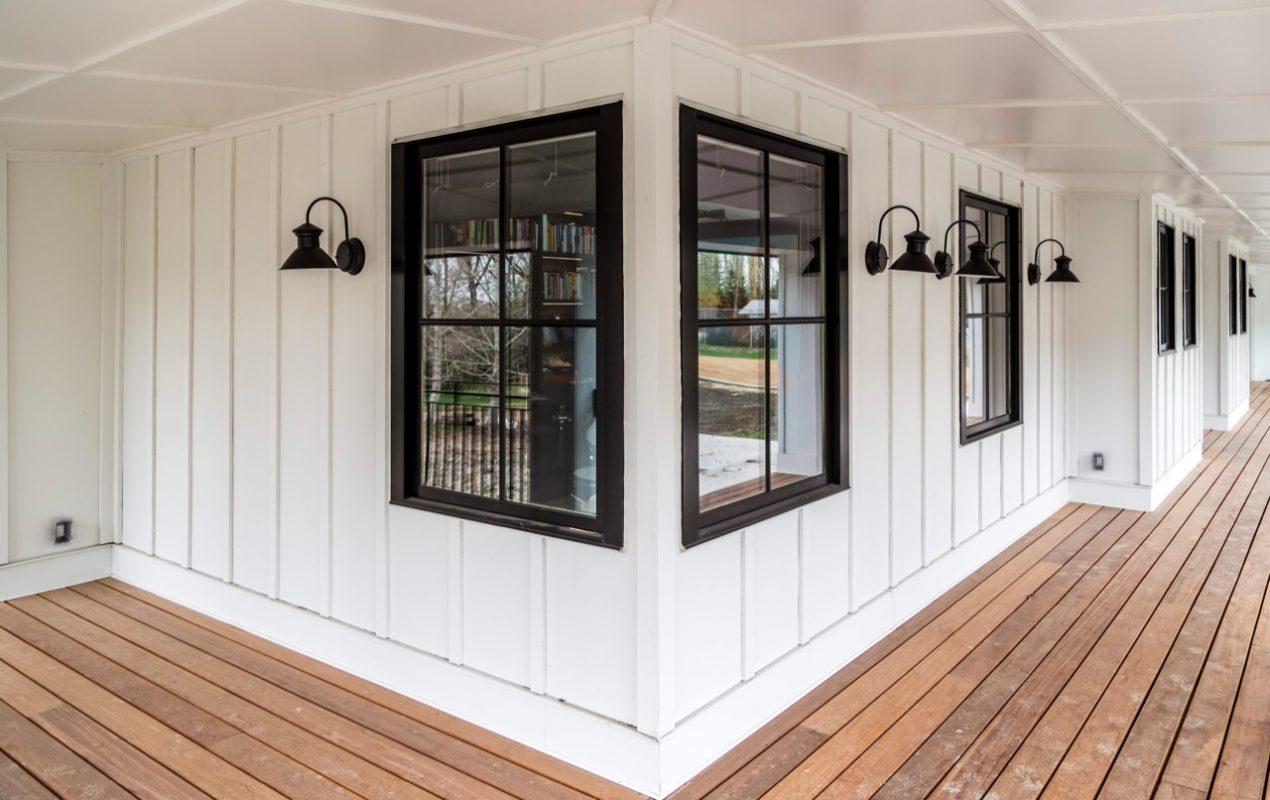 LED Wall Sconces Offer Timeless, Transitional Appeal
How do you know when you've picked out the perfect barn light? The fabulous finish color? A mounting that suits the space? LED options?
For designer Louise Middleton, the perfect light is one that looks beautiful both day and night. During a recent renovation of a dated farmhouse in Southern Alberta, Canada, Louise chose the Cooper LED Wall Sconce to bring both timeless and modern details to the exterior.
"I wanted a black barn light that was different from the classic gooseneck," Louise says. "I wanted an LED light that made a statement in multiples." She worked with the architectural team from DeJong Design Associates to overhaul the farmhouse which sports a traditional board-and-batten style. The black-and-white palette of the exterior offers a clean look with transitional details.
Handspun from commercial grade materials, these handcrafted wall sconces are customized with a Black finish, 850 lumens LED, and flat lens.
"The Cooper has an interesting profile that works beautifully in multiples on a long elevation," she notes. "The black lights against the white finish of the house is very dramatic and accentuate the black window details."
These American-made wall sconces offer a more compact mounting that a traditional gooseneck arm making them suitable for porches and patios as well as interior spaces such as hallways and bathrooms. Easy to customize with more than 30 finish colors, the Cooper can be crafted to complement most any residential style.
The integrated LED components of the lighting brings this timeless fixture into the modern era with unmatched energy efficiency. With an average lifespan of 50,000 hours, these sconces are an easy choice for homeowners wishing to save money on the electric bill and time on replacing bulbs.
"These lights provide beautiful detail night and day and draw your attention to various areas of the exterior," Louise says. "The Barn Light website is very easy to use, they have an amazing selection, and fabulous customer service!"
Photos courtesy of Louise Middleton