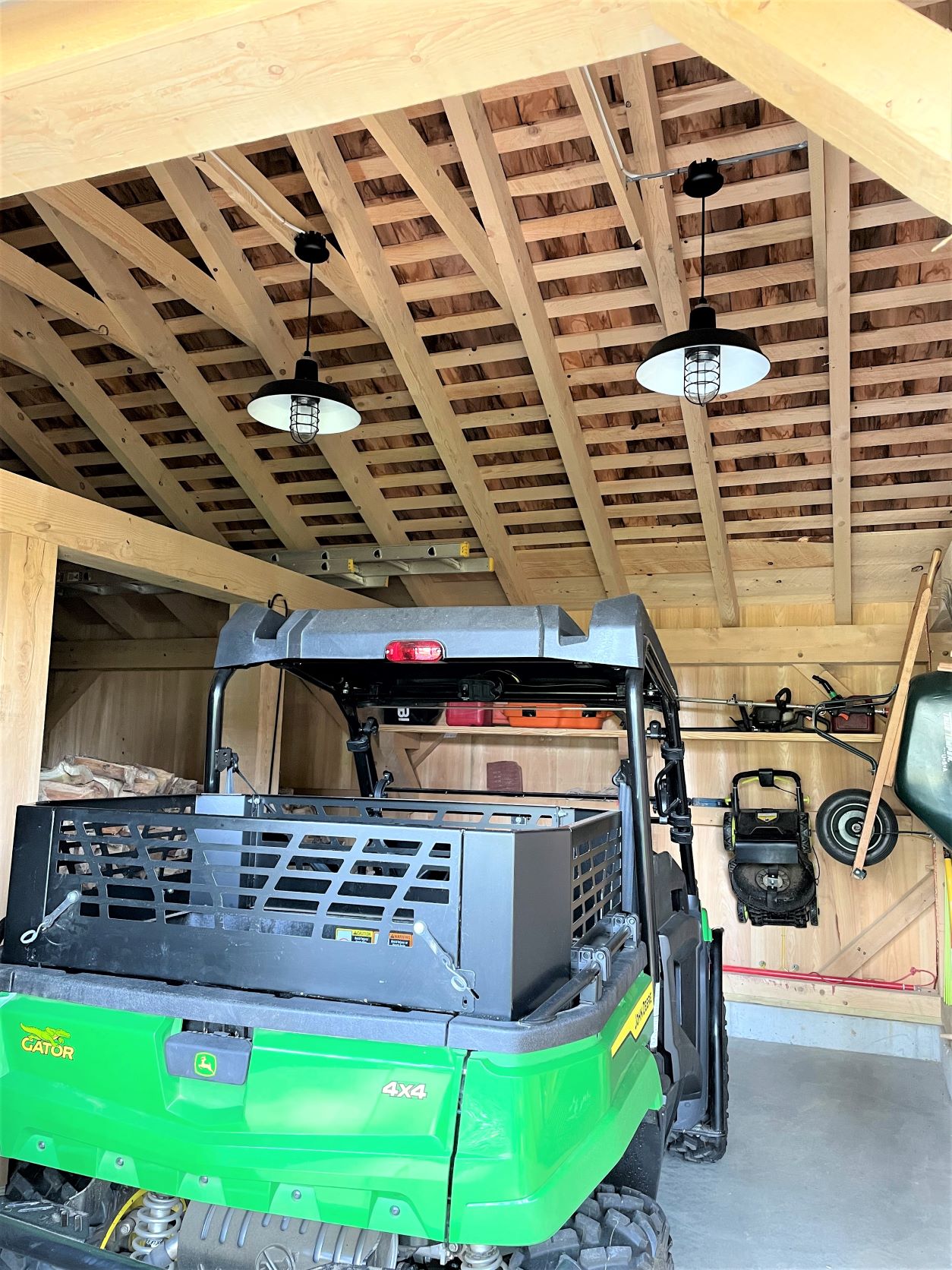 LED Pendants Bring Energy-Efficient Style to Storage Shed
Storage buildings are often overlooked when it comes to design and décor. Although considered a necessary and utilitarian feature, sheds and outbuildings aren't always an eye-catching addition. But when Melanie decided to build a shed on her property in northern Delaware, she took cues from her Early American-period home to create a complementary structure.
"We built a custom shed with an Amish design to match the color and hardware of our home," Melanie says. While she chose exterior lighting to match the house, Melanie wanted the interior lighting for the shed to be both aesthetically pleasing and functional as task lighting for the work being done there.
She selected four Original™ Nautical LED Pendant Lights for the new building. She customized these handcrafted pendants with 16″ shades, a Textured Black finish, and standard black cords. She also chose a wire guard and clear glass for plenty of illumination.
The pendants also feature a 1600 lumen LED with a 3000K neutral white temperature. Melanie will never have to climb a ladder to change a light bulb thanks to the integrated LED modules which provide an average of 50,000 hours of service.
"We chose the barn-style light because it was in keeping with the style of the shed," Melanie explains. "We particularly like the wire guard on the fixtures as it offers added protection for the light given the work we do in the shed. The Textured Black finish blends nicely and matches our door hinges."
These American-made LED pendant lights require significantly less electricity than other sources of light making them a stylish yet energy-efficient and environmentally friendly alternative.
"We like the rustic, yet modern look of the lights and the functional lighting they provide," Melanie says. "A friend of ours built a similar shed and had barn lights. I went online and discovered Barn Light Electric. The service and follow up of this firm was fantastic!"
Photos courtesy of the homeowner