Inspiring Lighting Solutions For Forgotten Areas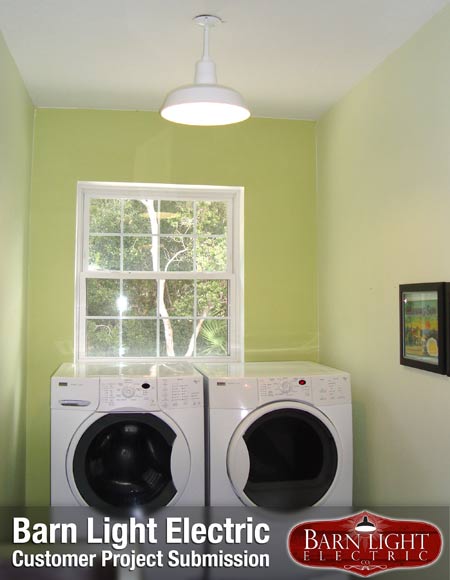 In most homes there is usually an unnoticed area that often gets forgotten in the renovating process or even as the home is being constructed. For many homeowners this room does not receive as much traffic as the rest of the house, therefore, it is placed on back of the project list for an indefinite amount of time. In some cases it's a basement that is neglected the same attention as the rest of the house, but for the most part, the laundry room bears the burden of becoming the sole forgotten room. The ironic thing about this type of thought process is that a lot of time is spent in this room, often being used multiple times a week. The notion that this room should remain stuffy and dark is one that should be reexamined, especially when considering the possible home resale value. With extra attention paid to this and other forgotten areas, it can mean the difference between a sale or remaining stagnant on the market. This customer submitted photo is an example of just that, it displays the creative finishing touches required to turn an otherwise unglamorous room into a highly presentable part of the house. The perfect blend of color was used to break up the rich green walls of this laundry room with the equal distribution of white trim and appliances.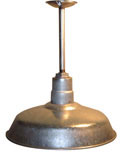 To complete the lighting of this room, a 12" Warehouse Pendant was hung between the washer and dryer to provide a comfortable vintage look to offset the modern appliances in this room. With our large selection of custom lighting available, you can find a solution for any style or application needed to turn every room in your house into a showpiece.