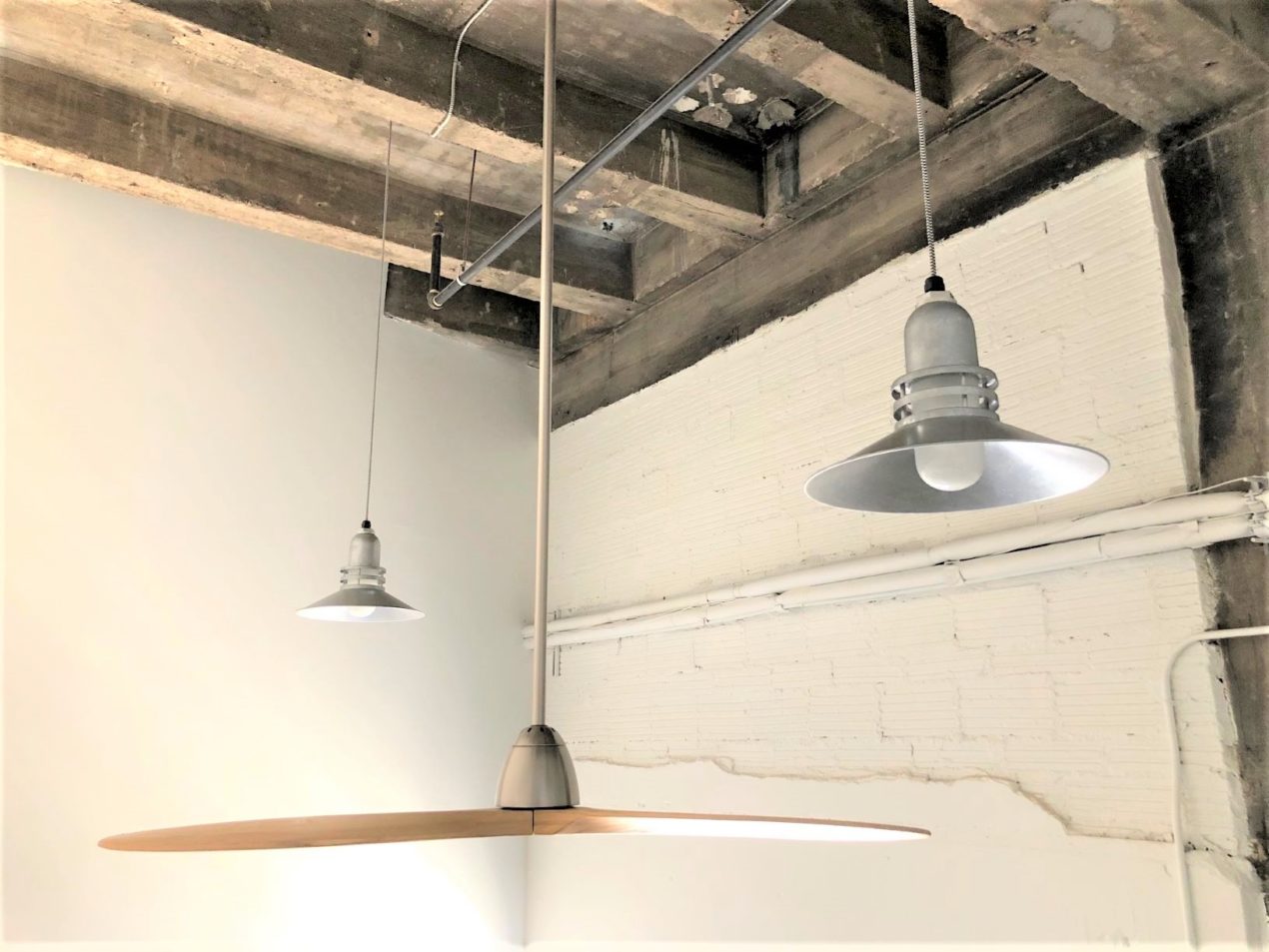 Industrial Lighting Suits Art Deco Style in Condo Renovation
When Zeb and Peter began planning for the complete remodel of their Ft. Worth, Texas, condominium, they looked to the Art Deco style of the building for inspiration.
"We wanted to combine some Art Deco elements from the exterior of the Texas & Pacific Lofts building with the industrial loft feeling of the interior of our unit," Zeb says. "For lighting, we liked Barn Light Electric because of the customization options, plus it's American made."
A bar area outfitted with new cabinetry and black-and-white tilework is highlighted by two Kao Wall Sconces. These compact fixtures are customized with a Black finish.
"The Kao Sconces have an element of the more modern, streamline style of Art Deco," Zeb explains. "We like the exposed bulb-type of fixture in order to use Edison bulbs. The Black finish coordinates well with the cabinets and tilework."
The interior of the condo exudes a New York SoHo-style with brick, exposed ductwork, and high ceilings. To bring additional light to the space, Zeb chose the Cherokee Uplight Pendant Light. He customized these American-made ceiling pendants with 14″ shades and a Galvanized finish. Black-and-white cloth cords and frosted glass add a touch of unique style to these pendants.
"The Galvanized finish coordinates with the other structural items in the loft like the pipes, ducts, and beams," Zeb notes. "The ceilings are very high — 18 feet — and the larger shades help the fixtures seem substantial enough." He adds that the frosted glass is a subtle style while the cloth cords match the black-and-white tile used in the kitchen, bar, and bathroom.
With its industrial-style flared shade and horizontal vents in the neck, the Cherokee is a perfect choice for larger spaces such as this condo which benefits from both up- and down-lighting. Handcrafted from start to finish, this ceiling pendant is easy to customize with more than 30 different finish colors including copper and brass options.
"We are pleased with the performance and appearance of the fixtures," Zeb says.
Photos courtesy of the homeowner