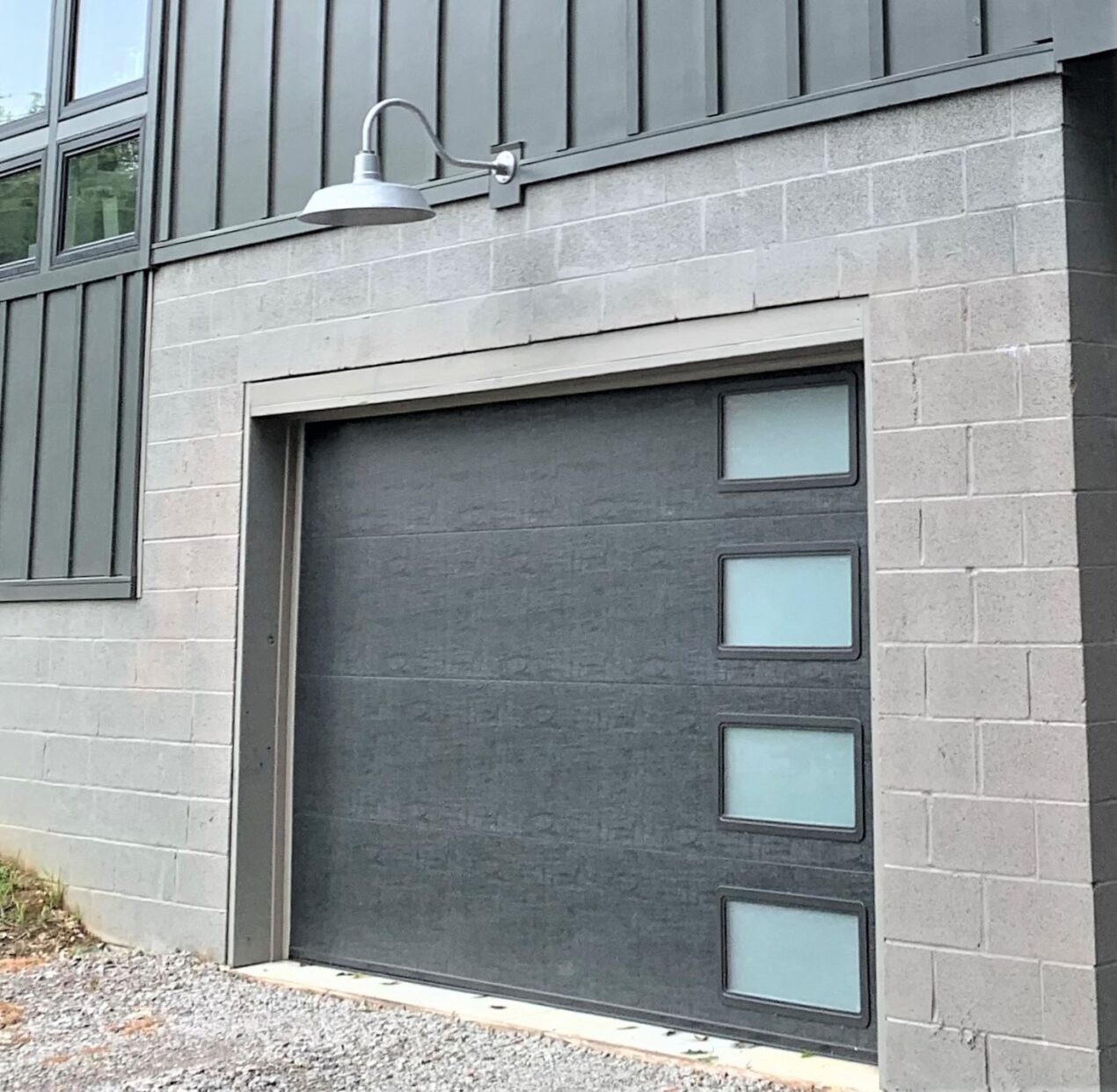 Industrial Lighting Adds Rugged Style to New Home Build
Ed and Sherry are no strangers to the long, detailed, and often arduous process of building a home. But with Ed's background as an architect and Sherry's talents as a designer and certified building contractor, they make a talented team.
The couple's latest build is located in the historic town of Columbia, Tennessee, about 40 miles south of Nashville. Ed describes their home as a spinoff of the home they built 20 years ago outside of Orlando.
"We like to create an 'unplugged' character that seems a bit unfinished in places," Ed says. "We use materials in ways that aren't so normal to residential building." Their new home features a Hardi board-and-batten surface, exposed concrete block, corrugated metal, pipe railing, and chain link fence as accents. When choosing lighting, the only option they considered was industrial-style lights from Barn Light Electric.
"We have known the owners since they started Barn Light," Ed explains. "We know firsthand the integrity they have, the local employment base they use, and the attention to detail they incorporate."
The couple chose Barn Light's signature RLM-style gooseneck light, The Original™, for the peak of the house and to highlight the garage door. They customized these handcrafted wall lights with 18″ shades, a Galvanized finish, and G22 gooseneck arms.
"Quite honestly, the house called for these. There was literally no other product we considered," Ed notes. "We wanted to showcase the fixtures and be sure the scale was impressive given the height above grade and distance from the street."
For the deck, Ed and Sherry opted for the Streamline Industrial Guard Sconce. These American-made sconces feature a Galvanized finish, heavy-duty cast guards, and ribbed glass. The couple also chose the 'no cap' option to create a lower profile for these wall lights.
"The very obvious industrial style works great with the industrial materials used on the deck and carport below," Ed says. "We feel the ribbed glass offers an interesting glow and complements the 'waves' of corrugated metal used for some of the low walls."
Even the space beneath the deck didn't escape the talented touch of Ed and Sherry. They selected the Atomic Topless Dual Sconce to light the basement door and throw sufficient light in two directions. This wall sconce is customized with the same Galvanized finish, heavy-duty cast guard, and ribbed glass as the fixtures above on the deck.
"These lights represent the architecture of the home and the message we wanted to get across. They scream quality with a look of permanence," Ed says. "Barn Light Electric will always be our first go-to artisan."
Photos courtesy of the homeowner