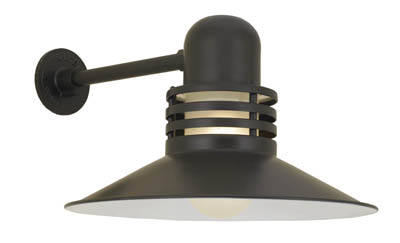 Industrial Influences Transform Modern Sconce Lighting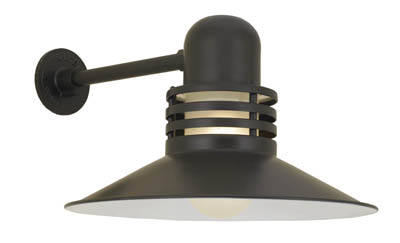 Transforming an ordinary living space from initial start to completion involves a great deal of planning, especially when it comes to genre specific details. For most home and business owners, the decision to follow one specific building or decorating style becomes paramount with the desire to create a cohesive layout throughout the entire project. In order for any decorating project to go off without a hitch, every aspect from furniture to lighting must be addressed. For instance, you would not want to mix the traditional styling of a Dutch Colonial home with a Koi pond, slate floors, and European minimalist furniture from Ikea. As odd as that combination sounds its really not that far from reality, not that each by themselves is a bad thing, but each element of décor has a place with in a style or era.

One of these eras that is receiving increased attention is the Industrial Era, this modern genre is set apart from so many others simply due to the use of raw materials and the developing refinement that ultimately led to the Contemporary movement. The major issue that is often encountered when pursuing this design style is that there are few true examples to draw from when choosing lighting. Most home improvement stores and Internet retailers only have specific lighting geared toward modern décor, with few options available for industrial inspired lighting.
Recognizing the need to supply more lighting variety for our expanding industrial minded customers, this latest edition to our Barn Wall Sconces section reveals the ideal marriage of sleek linear forms and raw components. The Laredo Wall Sconce both ideally suits postmodern and industrial décor, with its smooth lines and vented appearance causing this light to stand out head and shoulders amongst the competition. This attractive profile not only offers a stylish appearance, but it also provides a robust spread of light. The Laredo's unique design showcases a series of stacked vents resting atop the flared shade that encompass a jelly jar glass enclosure. This feature not only vapor seals the area around the bulb, but it has the ability to mask the outline of the light bulb though a variety of glass choices. Complete with a large selection of finishes and sizes, the Laredo Wall Sconce is sure to add that completed look to your upcoming or ongoing industrial project.