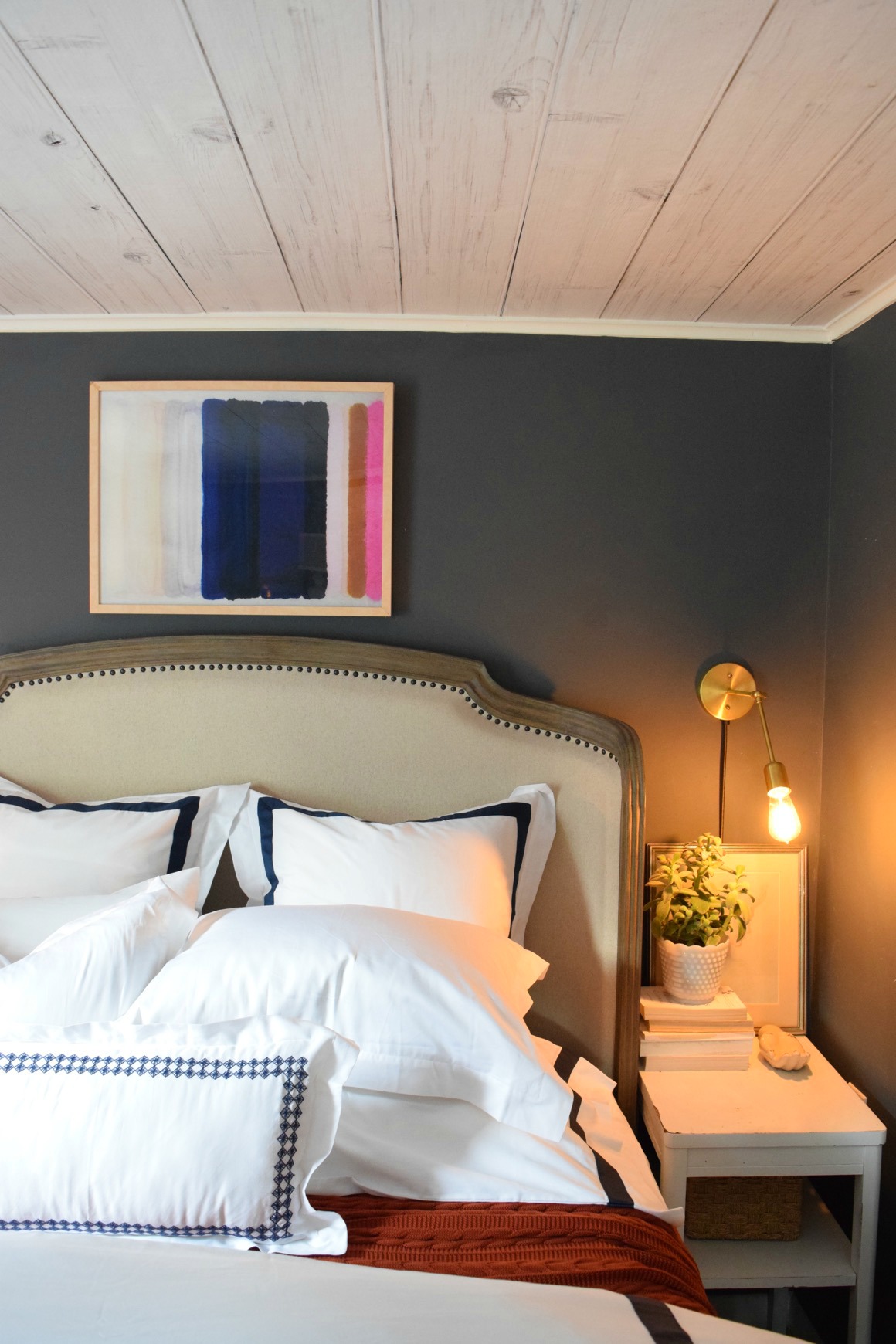 How To | Light Up Small Spaces with Color, Style & Efficiency
In case you missed Wednesday's post, we're celebrating Kim Lewis's newest tiny home which is making its debut this weekend at the Dwell on Design show in Los Angeles. Kim is an expert at making the most of every single inch of a tiny home, but she refuses to sacrifice on color or style.
Small spaces can be especially difficult when it comes to lighting. Oh sure, you could pop in a can light which takes zero space, but how boring is that?!
Today, we're sharing some beautiful small spaces — think bathrooms, stairwells, and even a bedroom — all with stylish, easy-to-customize barn lights. If you're struggling with lighting a small space, be sure to pin some of these pics for inspiration!
When Nancy remodeled her powder room, she did not want typical bathroom lighting. Instead she opted for the compact Austin Wall Sconce with a 10″ shade to highlight the small space.
For Khnah's half bathroom, an Primary Schoolhouse Semi-Flush Mount Light added the touch of vintage styling she craved to complement her antique treasures. Featured in this blog post, Khnah noted that she had a small budget to match her small bathroom. She was thrilled to find that she could customize a vintage-inspired schoolhouse light without breaking the bank.
Our friend Brooke Christen, who blogs over on Nesting with Grace, has a "smallish" bedroom measuring about 11′ x 12′.  With little room to work with, she opted for narrow tables and the Downtown Minimalist Adjustable Wall Sconce to fit the tight space on either side of the bed. This American-made wall sconce features a Raw Brass finish in a bare-bulb style. You can see more pics of Brooke's master bedroom renovation here.
Stairwells offer their own set of challenges when it comes to lighting. Pat chose to use a Laramie Gooseneck Light to highlight the stairwell of her new barn…
…while Brian chose the wall-hugging Streamline LED Industrial Guard Sconce for his stairwell. This wall light is customized with a Jadite finish, heavy duty cast guard, frosted glass, and energy-saving, warm white LED. No matter what small space you're trying to illuminate, we have custom, American-made pendants, wall sconces, and more to fit your style and your budget!