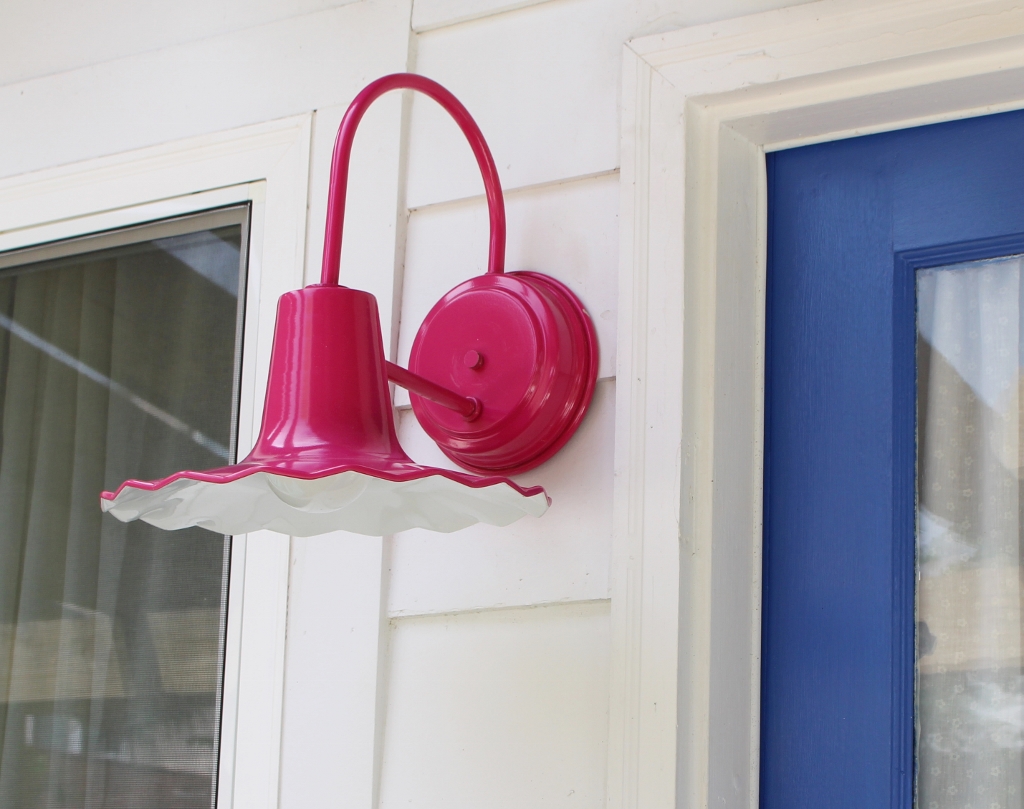 How To Customize Your Lighting to Best Suit Your Space and Style
So as you wander the aisles of the big box store looking for an inflatable reindeer for the front yard, you spot a pretty cool light for the front door.
Too bad it only comes as a pendant, not a wall sconce.
When you find the perfect light fixture here at Barn Light Electric, chances are pretty good that you can customize it to your heart's content. Take the Seaside Wall Sconce for instance. This delightfully wavy shade is hand crafted right here in our Florida manufacturing facility, and we have a laundry list of options for you to choose from.
So how do I customize thee? Let me count the ways….
The Seaside Wall Sconce is available in three shade sizes and more than three dozen finish colors to suit almost any home dècor or commercial brand. Wet rated for use indoors or out, this wall sconce can be further customized with a cast guard and glass or a dusk-to-dawn photocell that turns the light on at dusk and off at dawn. You can even choose a plug-in option so no hard wiring is needed.
Looking for something a bit larger? The Seaside Gooseneck Light is great for garages and workshops or for commercial buildings that need to light up awnings, landscaping, and signage. This gooseneck barn light can be customized with one of three shade sizes and the same vivid palette of finish colors as the sconce. More than two dozen sizes and styles of gooseneck arms are available for this fixture to give your new light the exact projection from the mounting surface that is needed.
And of course the Seaside comes in pendant form too — both as the Seaside Pendant Light and the Seaside Stem Mount Pendant Light. And don't miss the chain-hung and studio mount versions too! All hand spun from commercial-grade materials and carefully assembled to your exact specifications. All styles of pendants come not only with finish, guard, and glass options but also with mounting, canopy, and socket options as well. And all styles of the Seaside are available in LED too! Trying finding that at a big box store!