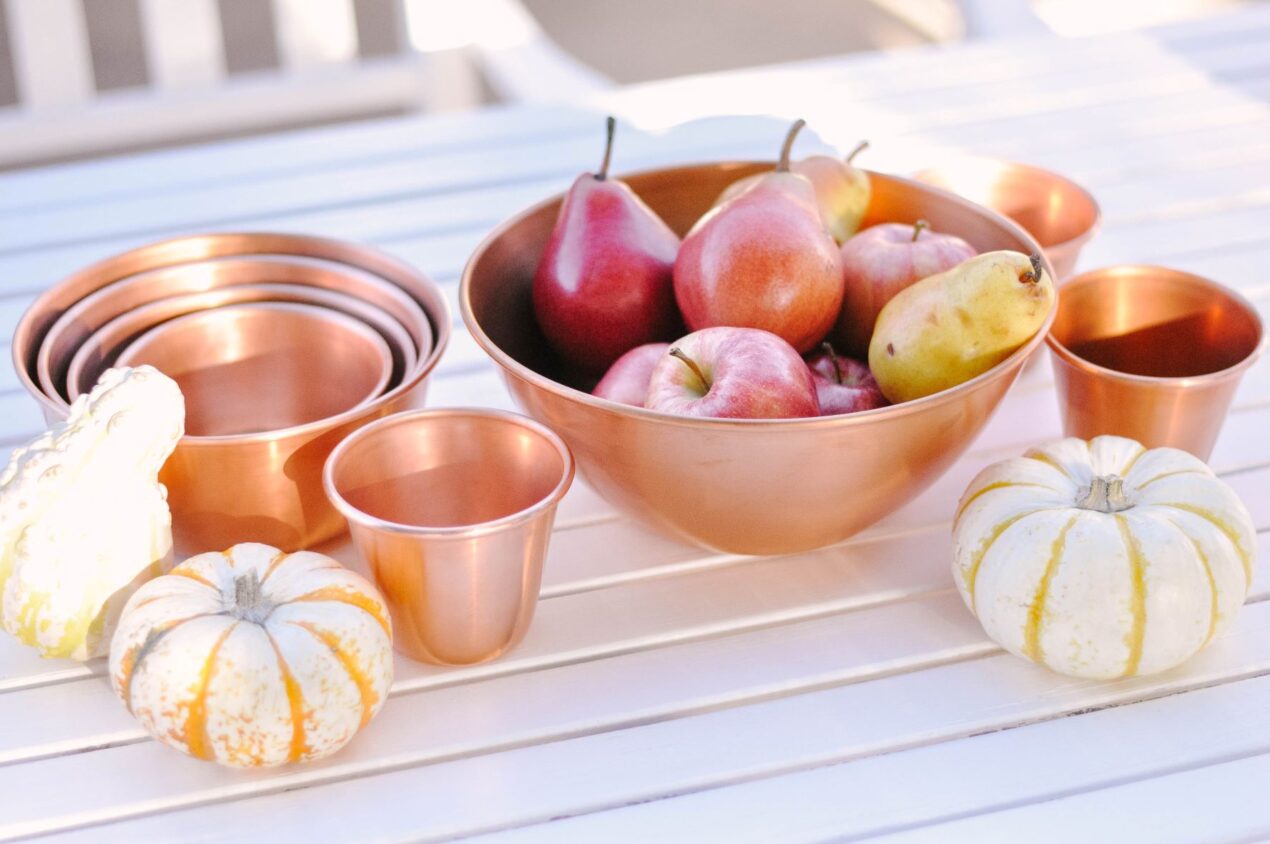 Holiday Gift Guide | Handcrafted Goodness for Everyone on Your List
Fall is in the air with hints of pumpkin, cinnamon, and a dash of excitement as people anticipate the upcoming holiday season. We're embracing the idea of early planning this year by offering a Holiday Gift Guide with suggestions from our Customer Care, Accounting, and Marketing team members. Whether you're shopping for a friend, family member, or even for something to tuck under the tree for yourself, Barn Light Electric has handcrafted gifts for everyone on your list!
Lexi, Customer Care Representative
An item I'd love to give, or even receive, would be our Canister Set. Handcrafted from solid steel, these canisters are heavy duty, and the porcelain enamel finishes are just beautiful. I especially like the Black with White Speckles and the Graphite with White Speckles. The four sizes are perfect for everyday use, and on holidays, they make the food set-up even better. They look amazing on the counter!
Jennifer, Marketing Photographer
I would LOVE to receive the Carmen Lap Desk. I am obsessed with the mix of metal and wood and have been coveting a matte distressed-oak lap desk with a fun and funky finish on the 3-rod legs—maybe magenta, watermelon, or teal!
I often work on my art and photography first thing in the morning with a fresh cup of coffee, or late at night with a glass of wine. When inspiration hits, I want to be in my comfy spot on the couch or in my bed! The functionality of this desk is incredible with cutout spaces for a phone charger and pens. And the thoughtful addition of a metal phone stand that doubles as a coaster? GENIUS! Not to mention, it is hand made by the incredible artisans at Barn Light Electric right here in Florida. What's not to love?
Paige, Customer Care Supervisor
Every woman or man who fancies themselves a chef, including myself, would LOVE the Julia Hanging Pot Rack. The natural wood options and variety of finish colors to choose from make it the perfect, eye-catching addition to any kitchen. Not to mention the convenience of no longer having to rummage through cabinets and drawers. Your pots, skillets, and utensils are at your fingertips! Et voila!
Libby, Customer Care Representative
I recently purchased a new home that my husband and I have been slowly remodeling. One of my planned projects is a reading nook, and I have the perfect window seat for a Lovell Plug-In Wall Sconce. There are so many beautiful finishes to choose from, and I have been browsing our website customizing different versions of my fixture. Right now, I am leaning towards the Blush Pink, with the black-and-pink cloth cord, but I also really like the Mint with a grey cloth cord. We have so many different options, I know I will find the perfect combination to fit my new space.
Kathy, Accounting Manager
I love copper everything! Barn Light's set of five Solid Copper Nesting Bowls is beautifully crafted and would make an excellent addition to my kitchenware. They will fit right in with my copper pots and pans. Now, time to shop for copper cups!