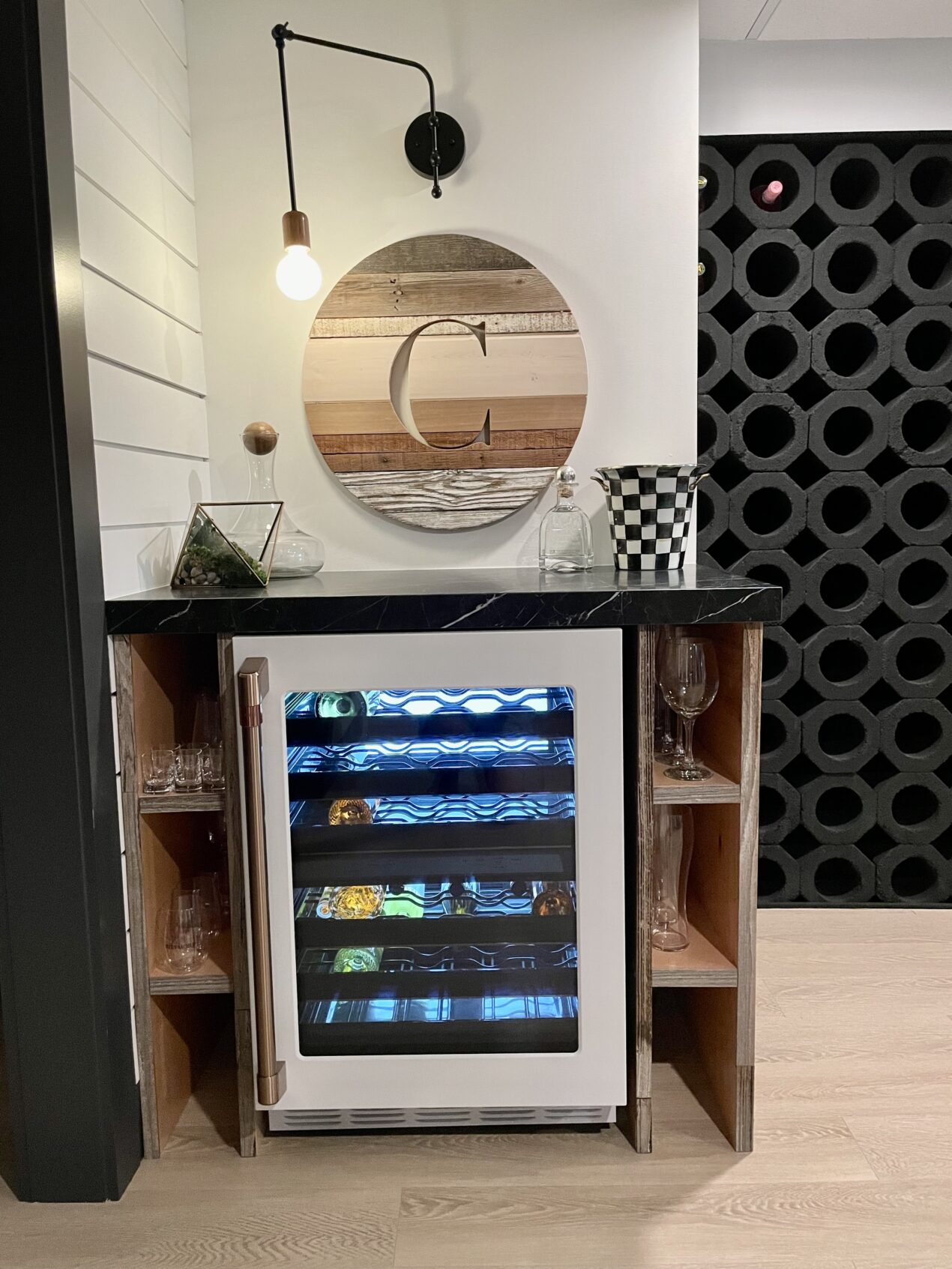 HGTV Star Transitions Basement from Boring to Beautiful 
As much as we love watching renovation shows and their creative transformations, it's even more fun when one of our favorite HGTV stars turns his talented eye to his own home. John Colaneri, designer, builder and TV personality, was featured in this blog post last year when he completed a full-gut remodel of his home in Bergen County, New Jersey.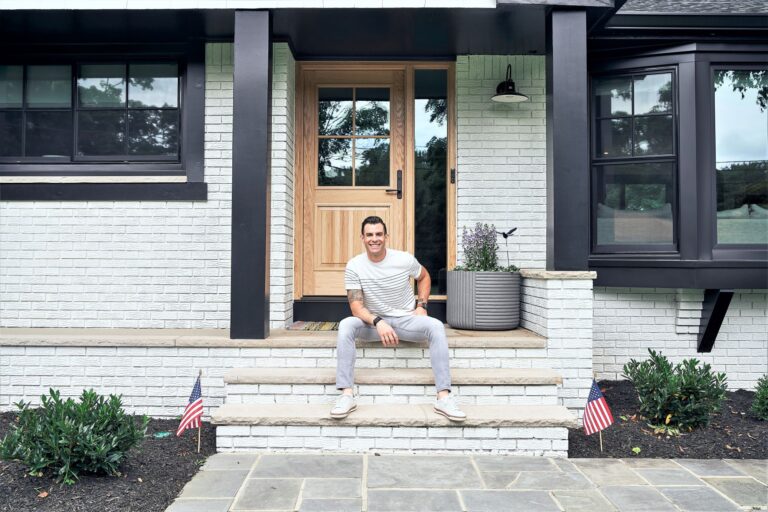 More recently, John decided his basement needed a refresh as well. His home was built in the 1960s, and he wanted to create a multi-functional space with an elevated design.
"I wanted to match the design of the first floor with the reclaimed wood for warmth and industrial feel with the lighting," John says. Having outfitted the exterior of his home with Barn Light Electric fixtures, John knew where to look for high-quality lighting that could fulfill his vision for the basement. He found the perfect, warm industrial look in the Timber & Ore Collection.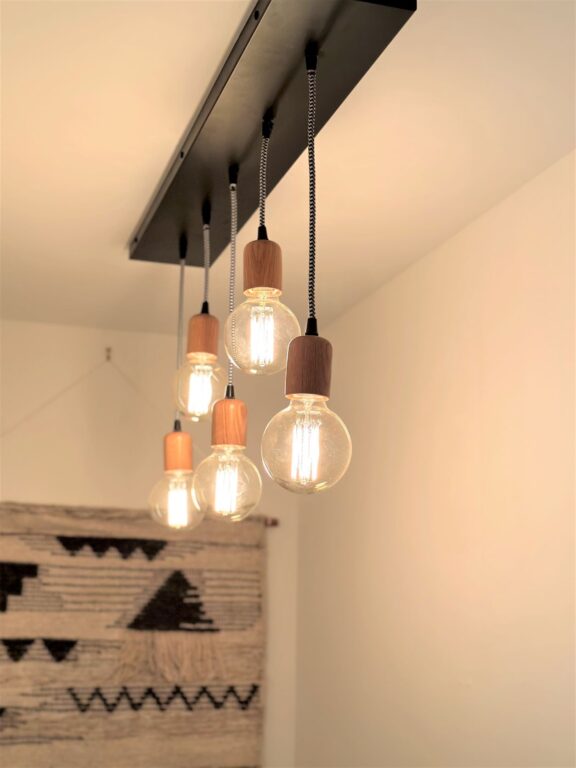 John set the mood at the top of the stairs with a Downtown Minimalist Wooden Socket 5-Light Pendant. This light is customized with hand-turned oak, a Matte Black canopy, and black-and-white cloth cords.
"This was installed at the top of the stairs to create a visual element in a space that is often overlooked when designing basements," John notes. "When choosing the lighting, it was important to have a choice of colors and a mix of materials. I wanted to have natural wood with the black finish that would stand out against the white walls."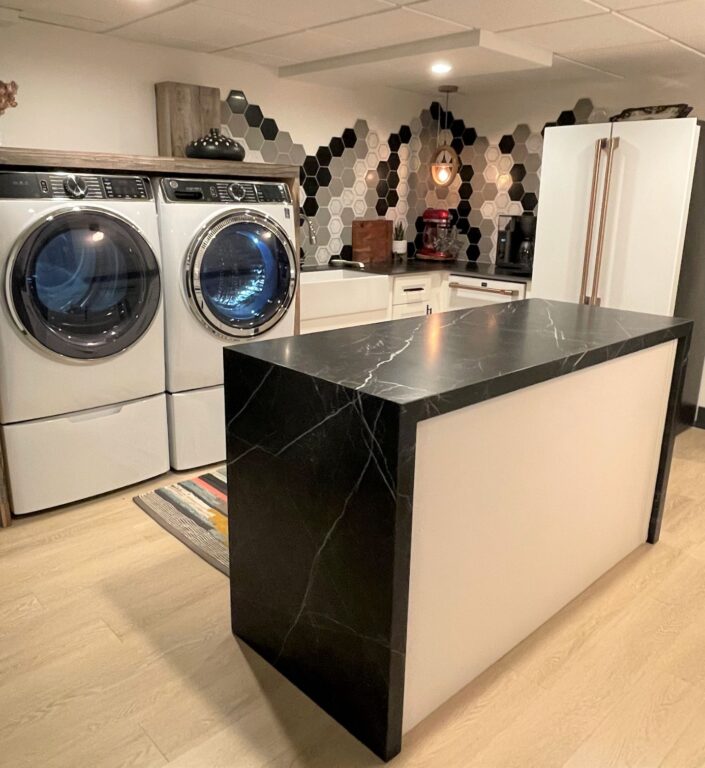 John's basement features an office space, play area for his kids, a living room, and a combination mudroom/laundry room and kitchen to give his family more room and organization for their home. In the corner of the kitchen counter, John installed an eye-catching tile backsplash highlighted by an Arcadia Wooden Ring Pendant. This American-made pendant features oak wood and canopy, a black socket and a black-and-white cloth cord. He also chose a 1910 Edison light bulb for a soft glow.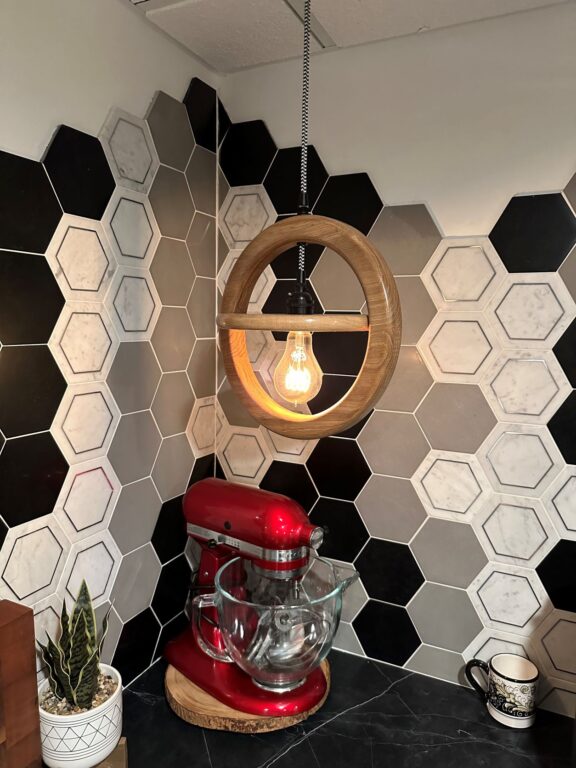 "I wanted a light that would set the mood and show a piece of the main design elements that are used throughout the basement," he explains. "I knew this was going to be a focal point area with the black-and-white backsplash. The wooden pendant really stands out against it."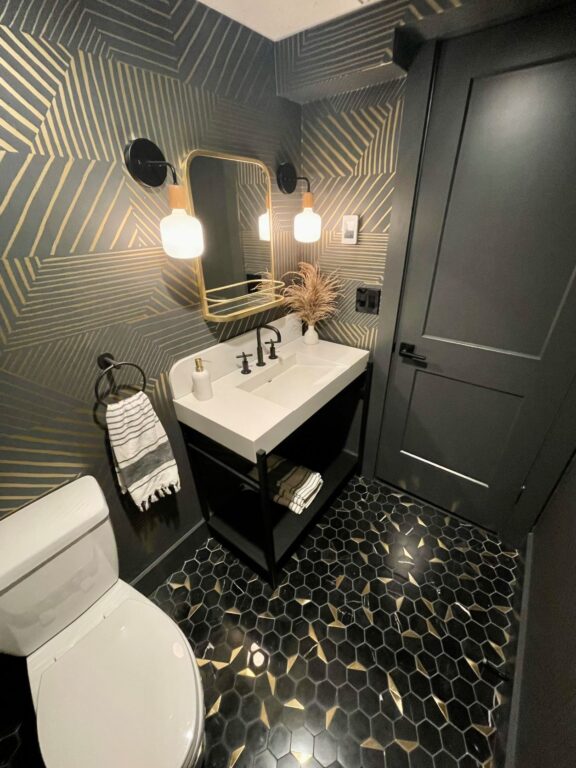 John also added a half bathroom downstairs but he wanted the space to have character and color. He went with a dark charcoal wallpaper and black tile floor to set the mood. He added Downtown Minimalist Wooden Socket Wall Sconces to soften the look. These are crafted from oak and customized with a matte black finish and porcelain II LED bulbs.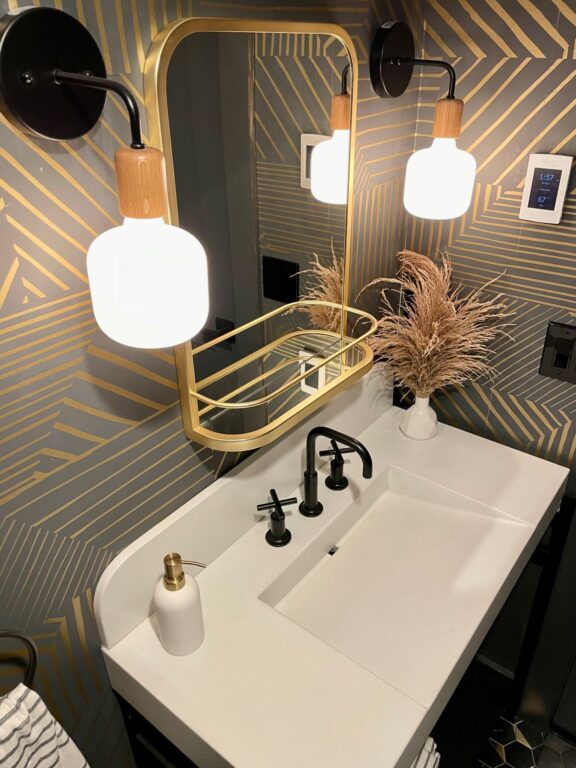 "I wanted an industrial look with the warmth of wood since the bathroom has so much black," John notes. "The oak is a natural look while the matte black socket keeps with the black colors that are used throughout my home."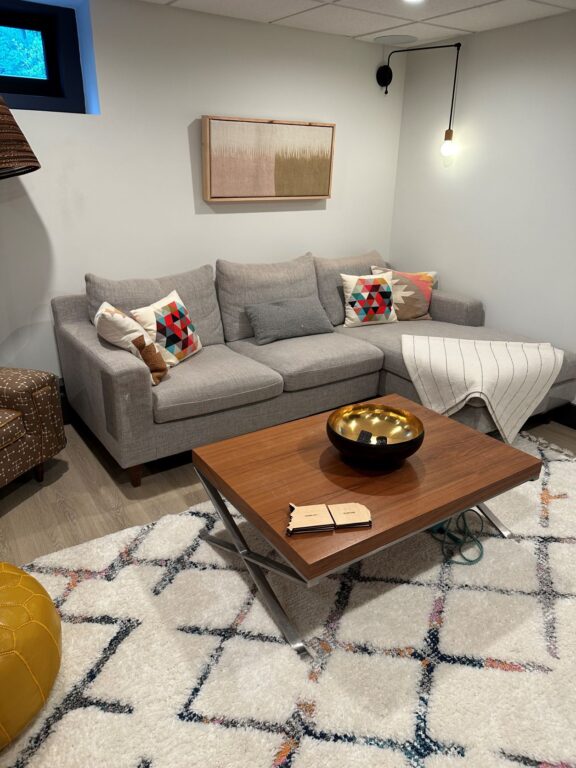 For John's office, the living space, and the bar area, he chose the Downtown Minimalist Wooden Socket Swing Arm Wall Sconce. These versatile wall lights are customized with oak wood, a Matte Black socket, and Oblo LED bulbs. For the living space, John chose the larger G69 mounting option which features a 20″ projection and a swivel knuckle for easy positioning of the light.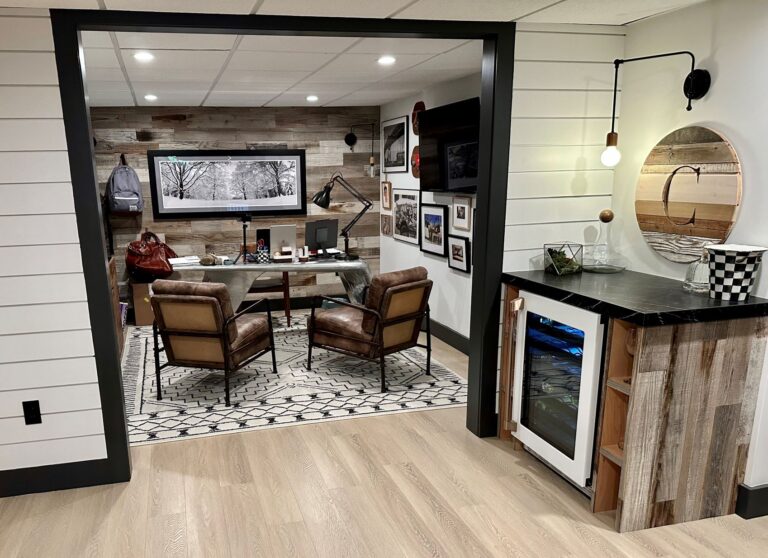 For the bar area and his office, he chose the smaller G67 arm which offers a 14″ projection with the swivel knuckle.
"The sconces with the longer arms are on the largest wall in the space," he says. "As soon as you walk into the basement they make a big impact. I like how they extend from the wall and can be moved to create a different look."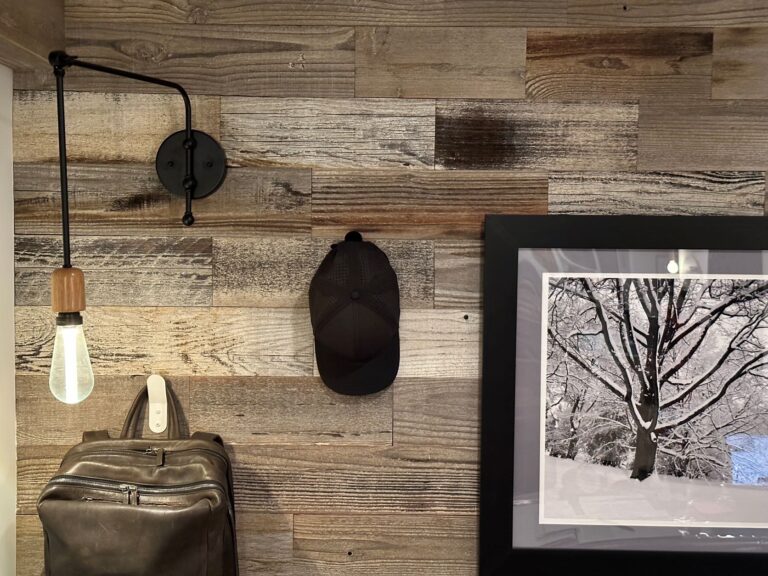 With Barn Light's array of customizing and finish options, John was able to easily create the perfect light for every area of his refreshed space.
"The lights allow me to create a mood that makes the basement not feel like a basement," John says. "I can turn off the recessed lights and let the wall sconces set the mood for the entire space."
Photos courtesy of John Colaneri