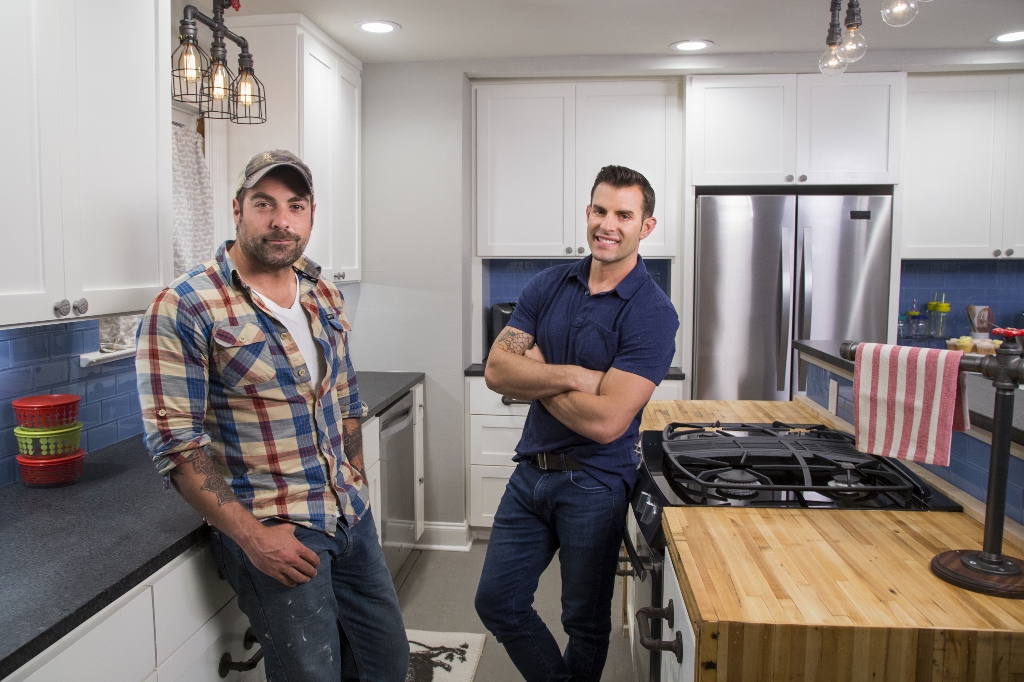 Guest Blogger | HGTV's The Cousins Dish on Kitchen Lighting Tips
One of the biggest perks of working with seriously talented interior designers and builders is that I glean a wealth of insider knowledge just by being in their presence. Working with HGTV's The Cousins, Anthony Carrino and John Colaneri, is like getting a crash course in all things home and design, from the basics all the way through the hard-learned tricks of the trade. And there is no place in the home that The Cousins shine brighter than in the kitchen.
Like any room in your home, the success or failure of your kitchen's design all comes down to the lighting. From carefully thought-out placement to that just-right finish that brings the whole space together, lighting pulls the double duty of both form and function. With so many variables to consider and options to choose from, it's important to have a plan when attacking your kitchen lighting.
Luckily, Anthony and John have five of their top kitchen lighting tips, tricks, and trends to start you off on the right foot.
1. Find a statement-making chandelier that imbues your kitchen with your unique style and aesthetic. This is especially true for a kitchen with a large island or an open-concept kitchen that overlooks a dining table; all that open space screams for a light fixture that's going to really stand out.
2. A kitchen island or peninsula is the perfect place to install a series of pendant lights. The number one thing Anthony and John look for in this case is a sleek, slim design that complements the design and doesn't interrupt the eye line.
3. It's not uncommon for chandelier and pendant fixtures to come with options to customize the cord. For a pop of personality that doesn't overwhelm, choose a cord in a fun color or pattern that matches or contrasts with the scheme and style of your kitchen.
4. Under-cabinet lights are an absolute must in any kitchen update – and even better if they can be dimmed. Not only do under-cabinet lights provide the perfect mood lighting, but they also act as much-needed task lighting for all the (knife-wielding) jobs you do on your kitchen counters.
5. Can lights are a great way to add ambient – or general – lighting into your kitchen. Look for 4-inch can lights that will almost disappear when not in use and make sure they are on a dimmer so you can easily go from bright meal prep to moody entertaining.
Want to see more of Anthony and John's kitchen design tips in action? Tune in to the premiere of their new HGTV show, America's Most Desperate Kitchens, on July 1 at 8/7c and follow The Cousins on Facebook, Twitter, Instagram, and Pinterest.
Guest blogger Melissa Andersen is a writer, editor, blogger, and social media manager/consultant for clients
such as And North, Kaufmann Mercantile, and The Cousins from HGTV
Top two photos courtesy of HGTV and The Cousins