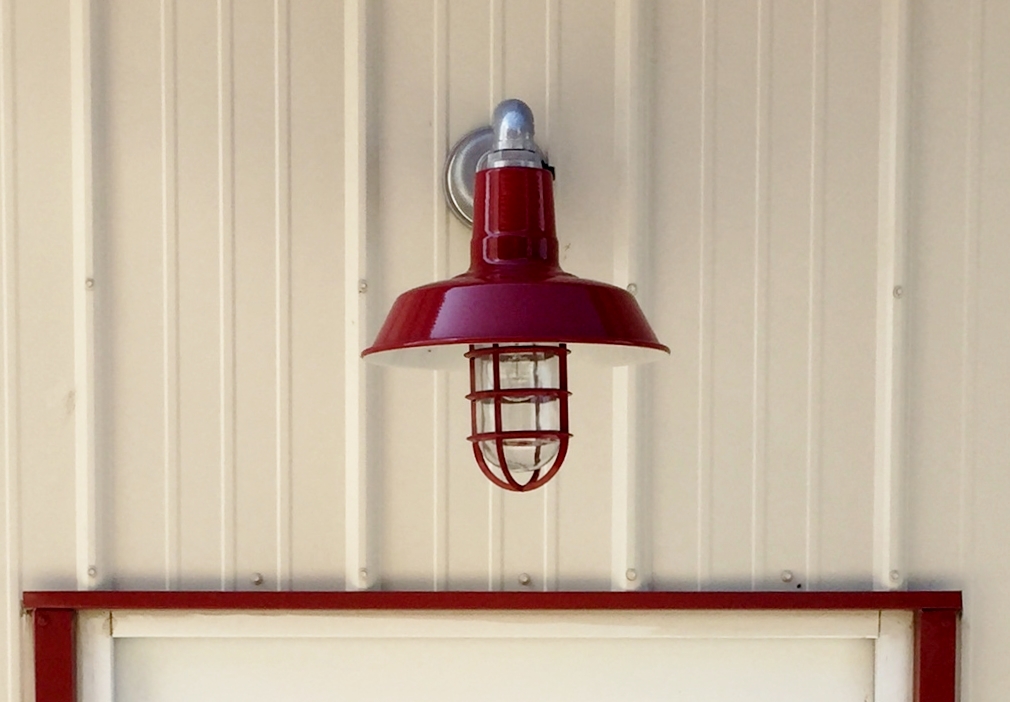 Guest Blogger | 9 Ways to Decorate with the Color of Love
Still feeling amorous post-Valentine's Day? Why not show your home some love, too! Pull your home out of the cold, gray dreariness of February with a few touches of the color of love: warm, revitalizing red. Below are nine tips for decorating with this bold hue; but first, a look at the color's role throughout the world.
•  In Eastern cultures, red is often the color for good luck. Brides in India and Nepal wear red saris; in Japan, a red kimono symbolizes happiness and good luck.
A red door holds symbolic meanings around the globe:
•  In China, doors are often painted red before the Chinese New Year, as they believe it invites prosperity into their home.
•  In America, a red door was once a sign of a home that was a safe stop for road-weary travelers.
•  Catholic churches painted their doors red to remind people of Christ's sacrifice.
•  A sign of welcome and warmth, a red door was thought to signify safety along the Underground Railroad, a route for African slaves traveling north to escape captivity during the 19th century.
•  In Scotland, a red door signifies the status of a paid mortgage.
Decorating with Red
Red is a statement color, but not all reds are created equal. Aside from lighter or darker shades of red, there are yellow-based reds which feel high-octave and energizing. Blue-based reds feel cozy and insular.
Context is also important – red pops most against black, shines less against white, and becomes almost lifeless when paired with orange. No matter what shade of red you choose, a little goes a long way. Here are some tips and ideas for using red at home:
•  Use it in the kitchen. Red is said to stimulate the appetite and cravings, so add touches of red through appliances, lighting, and accessories.
•  Paint the front door. A red door is a cheery way to welcome guests and is also a simple, cost-effective way to get major curb appeal.
•  Pop in an all-white space. Red is a wonderful accent color in an otherwise neutral space. White tames red's fiery glow, making these two a classic combo.
•  Accent with accessories. When it comes to red, less is often more. A striking red pendant, a few throw pillows in varying shades, a quilt hanging on the wall, or a red-based area rug are all you need for instant wow-factor.
•  Go head-to-toe red. Embrace red's full-bodiedness and create a room with red walls, all red textiles, or a wall of red cabinets (hue matters most in this case!).
•  Be dramatic. Red holds its own when paired with strong, dramatic accessories like an over-the-top mirror or a bold chandelier.
•  Ground it with neutrals and naturals. Too many high-voltage colors in one space can look chaotic. Pair reds with browns, creamy whites, and similar neutrals, or warm woods, rough stone, and other natural elements.
•  Finish matters. The same shade of red will create drastically different effects in, for example, a glossy finish and a matte one. Decide which works best for your space before diving in.
•  Choose the right red. There are so many different shades of red, and each brings its own personality to the table. The style of your home can help determine which is best:
Contemporary — bright, poppy reds or reds with orange tones
Modern — primary reds, or ones with earthy or burgundy undertones
Traditional — avoid primary in favor of deep, rich burgundy, or black-based reds
Transitional — use softer, subtle reds in small pops
Country/rustic — soft, chalky tones like barn or scarlet reds with pinkish or purplish undertones
No matter how you choose to use red, take a hint from the color itself and do it with gusto!
Guest blogger Melissa Andersen is a writer, editor, blogger, and social media manager/consultant for clients such as And North, Kaufmann Mercantile, and The Cousins from HGTV