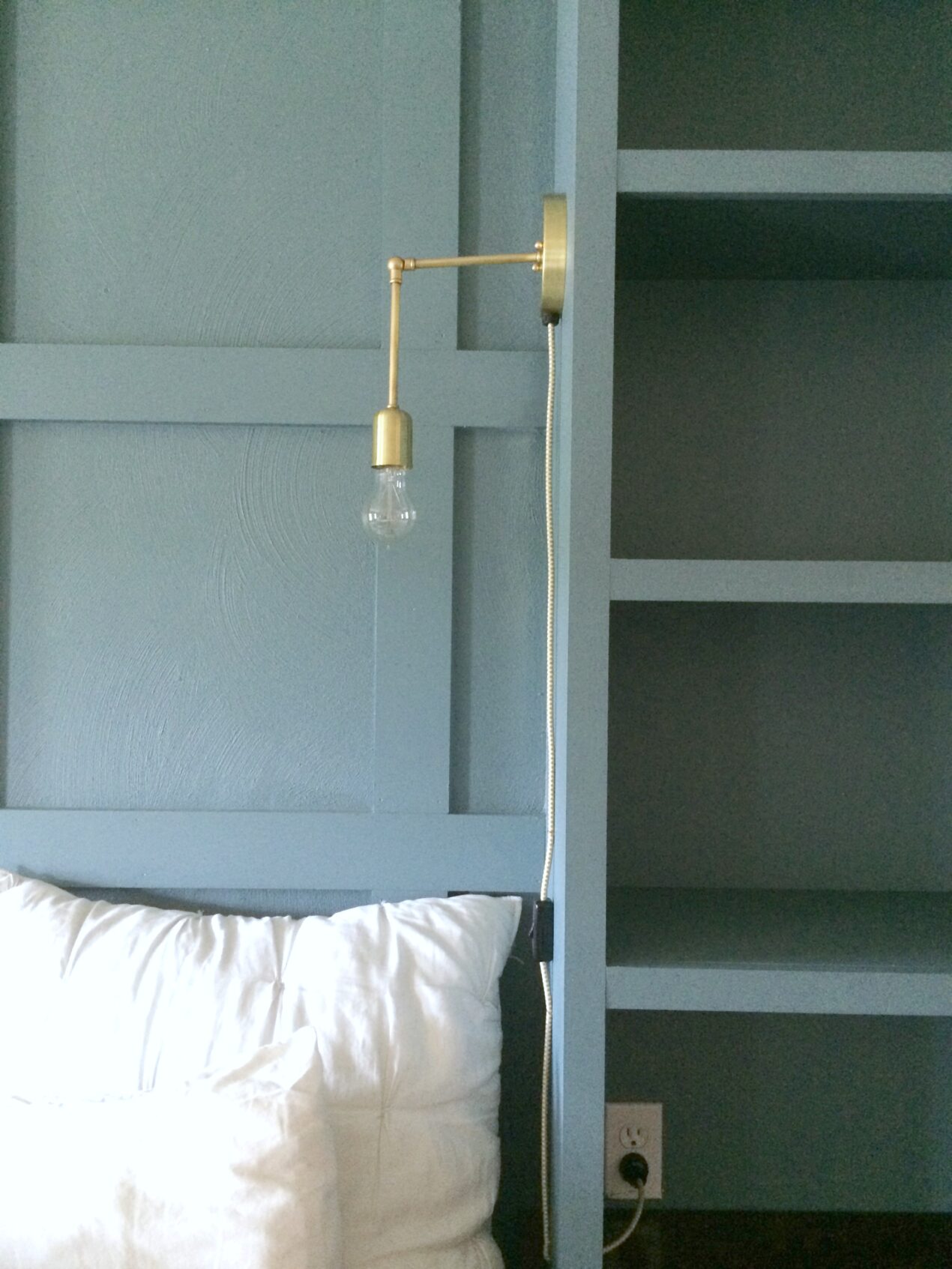 Guest Blogger | 10 Steps to a Perfectly Styled Nightstand
Nightstands are a small, but mighty spot in any bedroom. They act as a frame for your bed, and provide balance, color, texture, and personality to your space. Too often, though, bedside tables become cluttered drop-zones, effectively eliminating the functional and aesthetic purposes they serve. But with these 10 simple steps, you can create a beautiful tablescape that makes bedtime a dream.
Start with lighting. Whether you opt for a curvy lamp, a sleek pendant, or a bold swing arm sconce, lighting is perhaps the most important aspect of your bedside styling – so it's exactly where you should begin.
Add some art. Just like in any other room, art adds color, depth, and personality to your space. Create even more interest by layering artwork of different sizes and orientations, with the largest in the back.
Bring in personal touches. A framed photograph, a travel memento, a cherished family heirloom, or any other item that has special meaning to you gives your nightstand instant character and makes it feel lived (and loved!) in.
Think about function and practicality. There's no such thing as too much storage in a home, and that applies to your bedside table, too. Add a tray for corralling small items, a shallow dish for jewelry, or a box for other bedside essentials. Tuck a basket underneath your nightstand for stowing extra blankets and slippers.
Make room for fresh flowers or greenery. Soft blossoms, a few sprigs of fresh greenery, or even a sculptural succulent are easy ways to add color, softness, and an organic touch to your bedroom.
Vary heights, shapes, and sizes. Create a balanced and interesting display using perfume bottles, vases, pottery, and other decorative objects of varying heights, sizes, and shapes. Use them solo or in groupings of three for the greatest effect.
Layer it up. Layering doesn't just apply to art on art. It may also mean a table lamp partly covering a piece of art, or a smaller item placed in front of a larger one. This creates depth and adds character to your tablescape.
Continue or complement your color palette. Form a sense of cohesion in your space by sticking to bedside decor that either is the same color as what's elsewhere in your room (such as your bedding) or complements what's already there.
Create atmosphere with a candle. Add a luxurious touch and encourage total relaxation with a beautiful and lightly scented candle. For a calm, serene space, opt for nature-inspired scents, or those with light floral or herbal notes (particularly lavender).
Keep reading material handy. If you're a bedtime reader, put those books to work. Incorporate them into your styling, or even stack up a few books to create height for a smaller lamp or decorative objects (like your candle or flowers).
Once you've finished styling your bedside table, take a step back and do a final check for balance – of height, texture, shape, and color. See if anything is missing, or edit if there's too much going on. But most importantly, make sure your bedside tablescape works for how you live and what you love. Sweet dreams!
Guest blogger Melissa Andersen is a writer, editor, blogger, and social media manager/consultant for clients such as And North, Kaufmann Mercantile, and The Cousins from HGTV