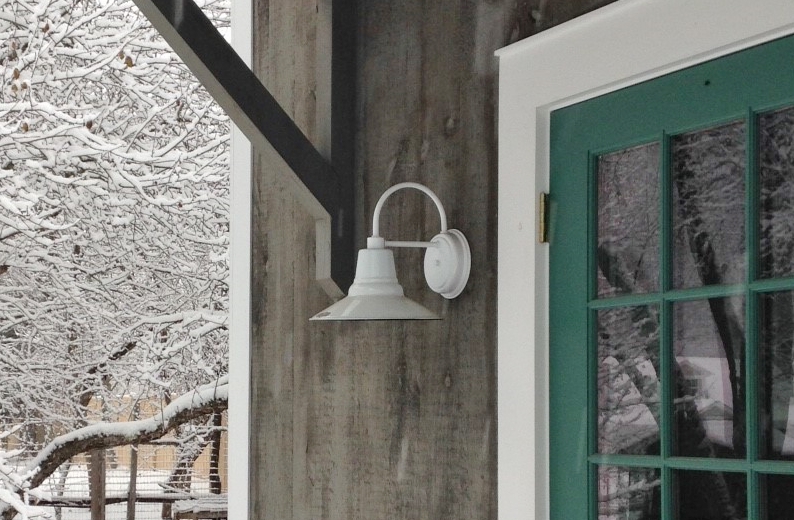 Guest Blogger | 10 Easy Home Updates for the New Year
For many, the new year signifies a time to freshen things up at home, and what starts as a hopeful wish list quickly becomes a daunting inventory riddled with dollar signs. But that doesn't have to be the case! Here are 10 easy home updates that you can tackle in 2016 without having to call an expensive contractor.
Change light fixtures: Lighting is one of the most important elements in any room, and changing up or adding new fixtures can have dramatic results. This year, add pendants over your kitchen island, a chandelier to your dining room, and wall sconces wherever your home needs extra illumination. An electrician is cheaper than a contractor!
Update hardware: This is one of the easiest and most inexpensive ways to makeover a room. Whether it's kitchen cabinets, a bathroom vanity, a bedroom dresser, or exterior doorknockers, new hardware can breathe life into a tired space.
Paint and paper: Painting will likely require a day or two, but the amount of effort is worth the dramatic results. For even more of a punch, try wallpaper. But avoid anything too trendy; instead, choose classic patterns that will evolve with your tastes.
Swap out textiles: Window treatments, rugs, and bedding are easy swaps that you can change as often as you'd like with little effort, but huge effect. TIP: Splurge on fabrics for which you need little yardage (pillows, a curtain for one window, etc.) and look for cheaper options when more yardage is needed.
Add a backsplash: The biggest bang for your buck when it comes to the kitchen is in the backsplash. If a major reno is out of the question, splurge on amazing backsplash tile that adds pop and pattern to your space. TIP: Don't overlook timeless subway tile. It's cost effective and a real eye-catcher when paired with dark grout or laid in an unexpected pattern.
Pump up the curb appeal: There are a lit of little, inexpensive ways to up the ante on your home's curb appeal. Add new house numbers, hang window boxes, paint your front door a bold red, toss a throw and outdoor pillows on a porch swing or rocking chair, or hang new exterior lighting.
Dress up the walls: There are so many great resources for inexpensive art and mirrors! Create your own gallery wall and swap pieces out seasonally. Use easy-to-hang shelving to display your favorite collections. Or, turn unique and interesting flea market or antique store finds into unexpected wall décor.
Organize and declutter: Before you embark on major reorganization, think about how you live and address accordingly. Put a coat rack or peg rail in a closet-less entryway; incorporate labeled baskets into kids' rooms to make clean-up a snap; install simple drawer organizers in your kitchen and bathroom so everything has its place. A little upfront planning can mean an organized home in 2016!
Add decorative molding: Trim, crown molding, baseboards, and chair rails are easier to install than you think and can radically change the look of a room. Keep molding the color of your walls for a more traditional look or, for something different, paint it a complementary color. Bonus: decorative molding helps resale value!
Go green: There are countless small ways to go green at home that add up to big savings in both energy and housing costs over time. Replace incandescent bulbs with LEDs; seal gaps where air is escaping; find ways to reuse and upcycle items you might otherwise throw away; install ceiling fans; fix leaking faucets and toilets… the list is endless. A green home means a happier you AND a happier planet!
Guest blogger Melissa Andersen is a writer, editor, blogger, and social media manager/consultant for clients such as And North, Kaufmann Mercantile, and The Cousins from HGTV