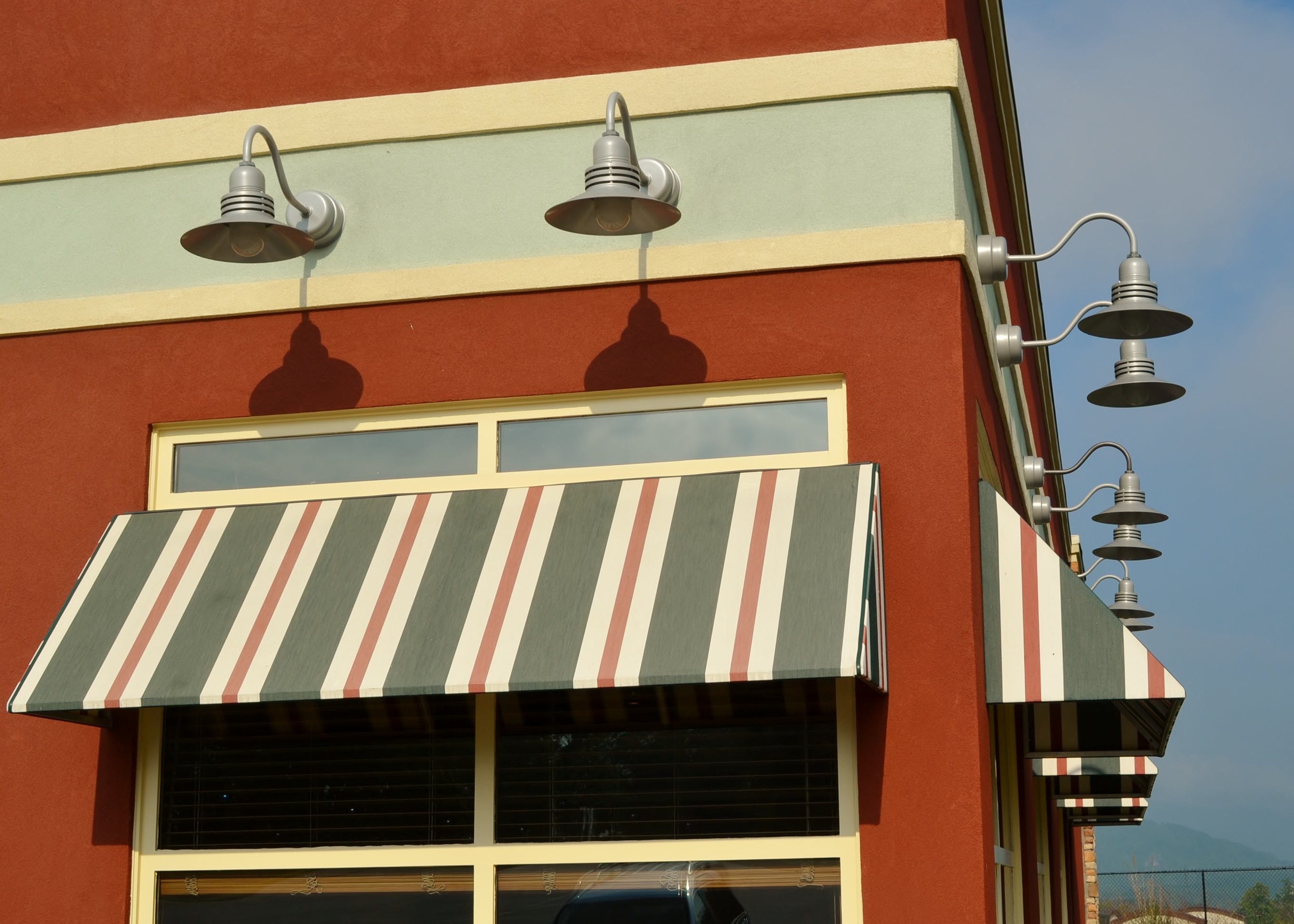 Gooseneck Warehouse Shades Complete Casual Look of Grill
More than 40 years ago at a chili cookoff in Terlingua, Texas, the idea for Chili's Bar and Grill was born, and since the opening of its first location in Dallas in 1975, Chili's has enjoyed a fun and colorful history. For the first few years, only Schlitz beer was served since Schlitz was the only company that would give credit to small, up-and-coming businesses. Ever notice an upside down photo in the dining room or paw prints in the tile floor? These are long-standing Chili's traditions. These days, Chili's wants you to "savor the flavor" and it's obvious they've been spicing up something besides the ribs! Many locations have been sprucing up their locations with new decor and gooseneck lighting.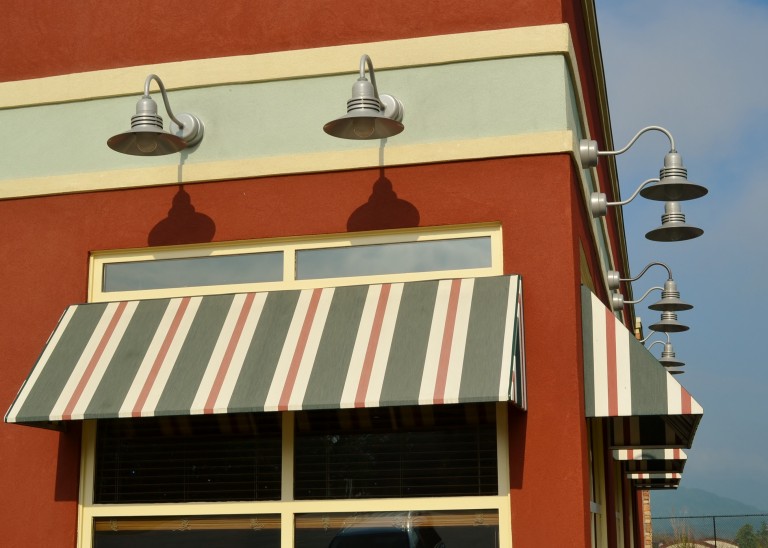 Take this location in Arden, North Carolina for instance. Lighting up the trademark olive-cream-and-brown striped awnings are classic gooseneck lights very similar to our popular Sydney Gooseneck Light. This fixture takes a classic RLM warehouse shade design and adds a cast guard and glass that allows light to seep out from the neck for a unique look. The Sydney comes in four different shade sizes and a variety of gooseneck arms to give you just the right projection for your space. And with 20 different finishes to choose from, you're sure to find the perfect color. Don't forget to customize the glass as well with colored, textured, or frosted options.
Many people order the matching Sydney Cord Hung Pendant to go with this gooseneck to create a family of fixtures in their home or retail space. The Sydney Pendant comes in four shade sizes and can be cord, stem, or flush mounted. Like many of our American made products, the options for the Sydney are almost endless with finish, glass, and mounting choices! Let us create one for your space today!