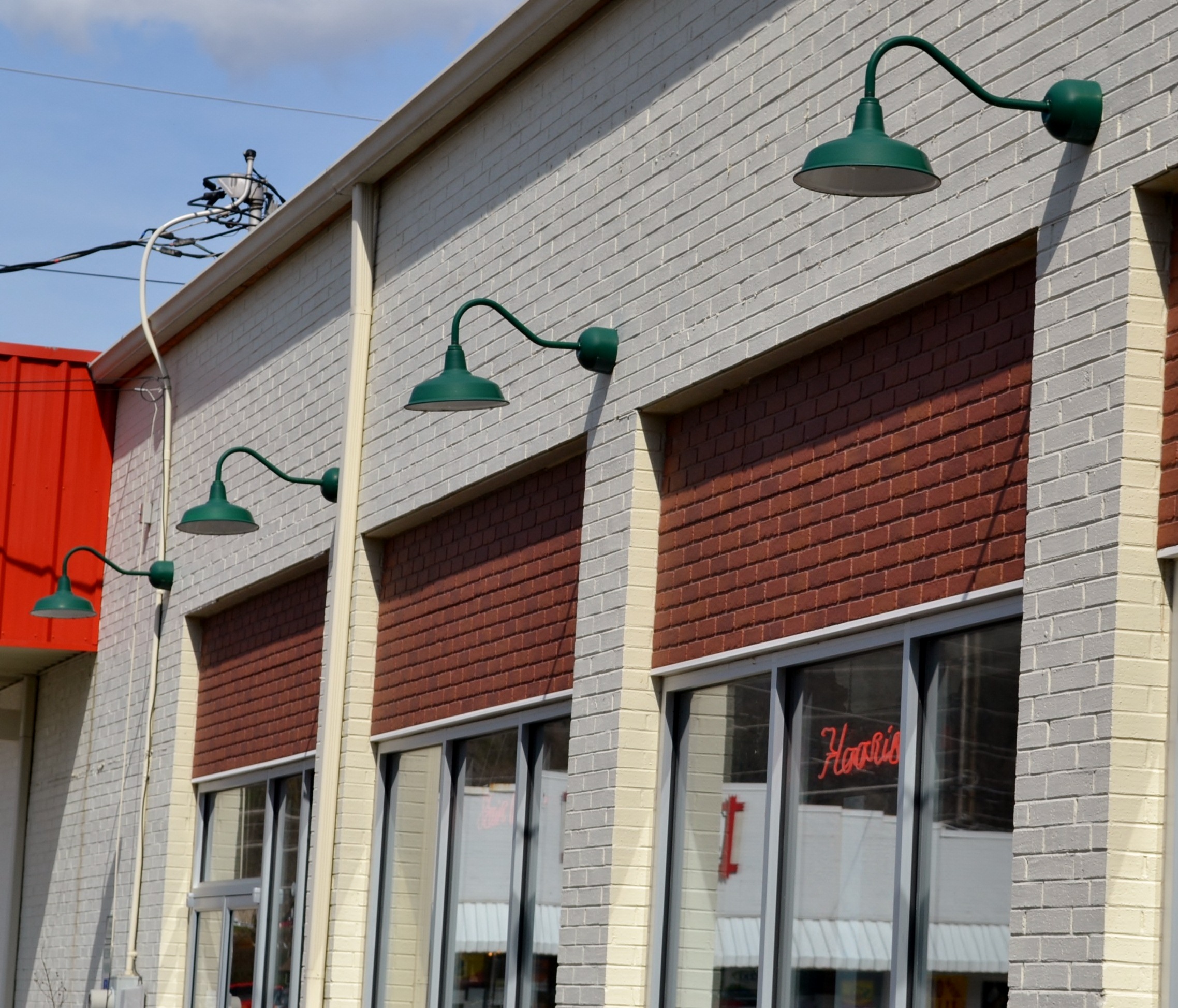 Gooseneck Warehouse Shades Add Security with Style
Choosing security lighting for a business can be daunting with endless choices in fixtures, types of bulbs, and energy saving features to consider. Some people think brighter is better and choose the biggest lights they can find to light up everything within three city blocks. Yet using extra bright lights is actually discouraged by security experts. The problem with these fixtures is that the glare they produce actually prevents you, or the passing patrol car, to see clearly when trying to spot potential intruders. Bright lights create deep shadows where prowlers and plunderers can hide. Outdoor lighting fixtures are best placed so the light is cast downwards onto the sidewalk, doorway, or surface below. This also prevents light from spilling to your neighbor's windows which is most unneighborly indeed!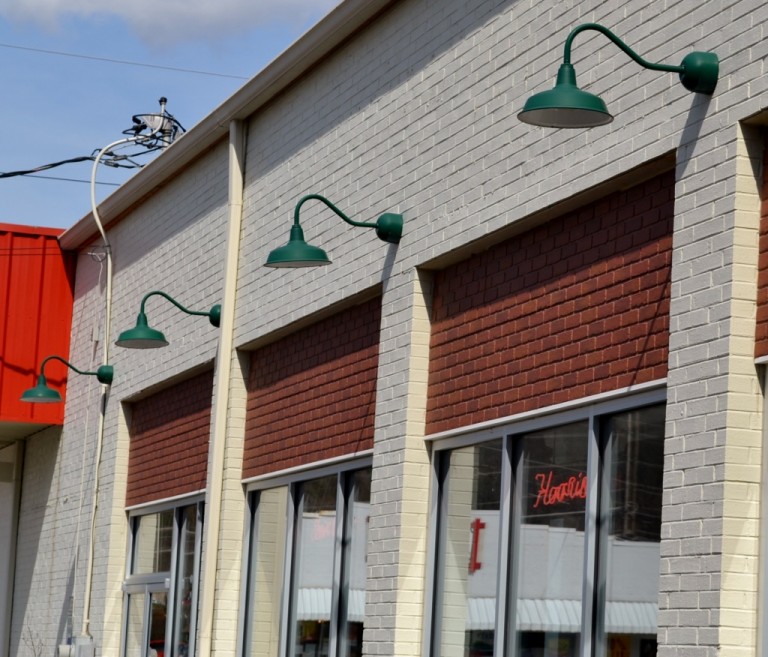 These lights spotted at a car repair facility prove that you can have excellent security lighting without sacrificing quality or style. These gooseneck warehouse shades are very similar to The Rodeo, our very generous 20″ gooseneck warehouse shade. This fixture borrows its design from The Original™ Warehouse Shade and is an ideal fixture for any heavily trafficked area. This classic American made barn light can be finished in one of more than a dozen finish colors — choose one to blend in with your building or try something colorful and bright to stand out boldly!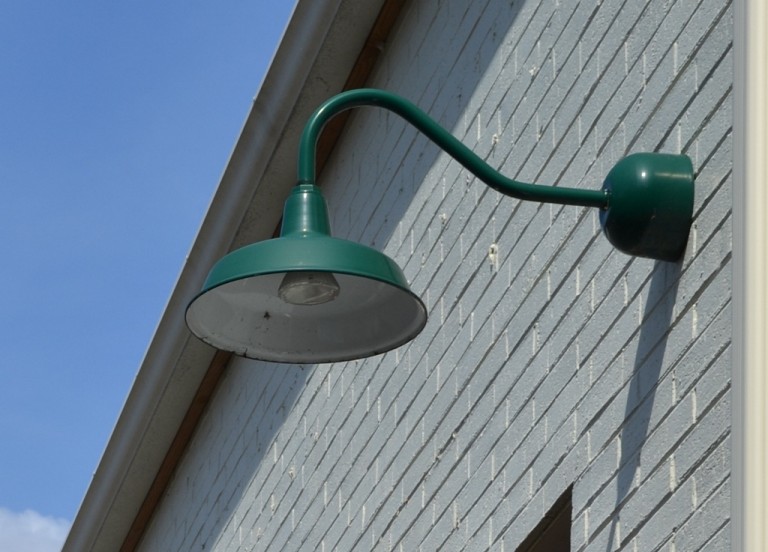 Be sure to browse our entire selection of gooseneck arms to select the one that will give your light the appropriate projection up and away from the side of your building. For an extra dose of rustic style, consider adding a wire cage to your light which will protect your bulb in hazardous environments. A cast guard and glass will also protect your bulb, and the colored or textured glass gives the light a whole new look. Be sure to check out our Photo Gallery to see how truly versatile warehouse shades can be!