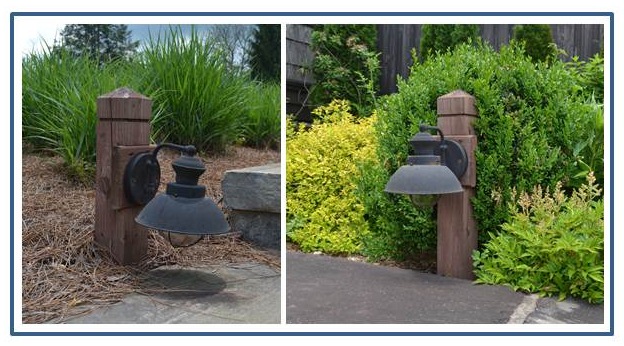 Barn Light Sconces Light Up Inn's Walkways and Gardens
In last Thursday's blog, we took you 3,600 feet up into the Blue Ridge Mountains to the High Hampton Inn where rustic, shingle-style buildings are nestled against a backdrop of lush greenery, a sparkling lake, and the rolling greens of the golf course. Gardens abound throughout the 1,400-acre property and pathways meander along with no particular place to go. Visitors find numerous places to sit and ponder such wonders as the world's largest fraser fir tree. Even after dark, you can stroll the grounds with ease thanks to miniature barn sconces that are placed low to the ground to softly illuminate the paths.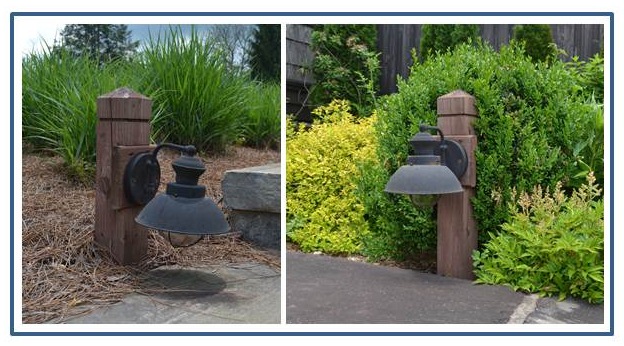 These lights are very similar to our Barn Light 6″ Warehouse Sconce, part of our line of Discount Barn Lighting. This compact yet stylish sconce is the perfect addition to the landscape and provides subtle yet effective lighting. With a 6″ shade and an 8″ projection, this sconce would fit in any number of places in and around your home or business setting. It is available in five classic finishes including black, galvanized, and power coat rust. And while it's UL rated for wet locations, this sconce would be right at home in a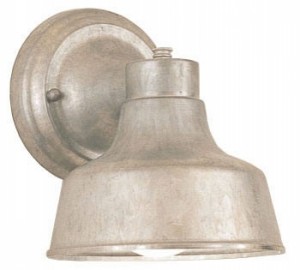 hallway, laundry room, or any tight space that needs a spot of light.
As part of our discount line of barn lighting, you can rest assured that these American made fixtures are made with the same quality materials as our trademark goosenecks and pendants. You will notice a small reduction in options and features, but these fixtures are typically in stock which means if you're on a tight deadline along with a tight budget, your fixtures can most often be shipped within five business days.
Be sure to check out the entire selection of Discount Barn Lights which include both cord hung and stem mount pendants, sign lighting, sconces, all weather goosenecks, and a variety of deep bowl and warehouse shades.