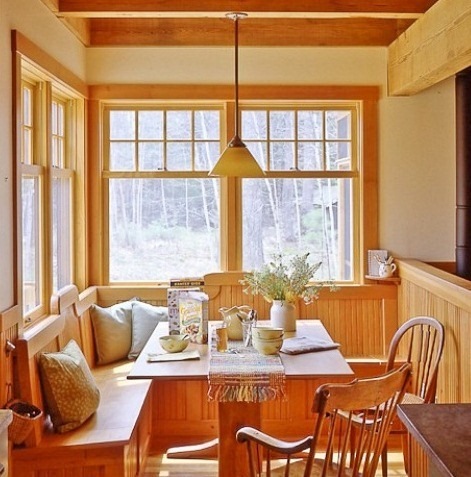 Versatile Barn Pendant for Shaker Style Kitchen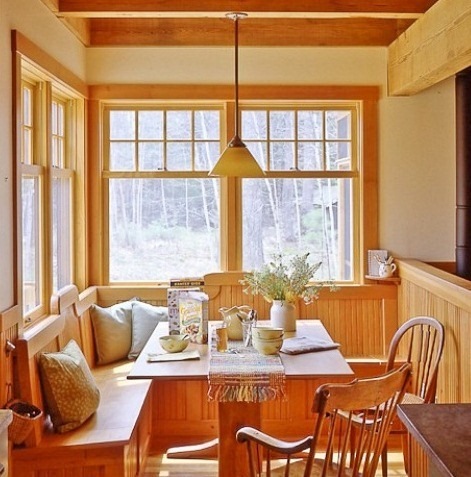 Some spaces just cry out for a barn pendant. Yes, we're biased, but this cottage in western Maine, designed by John Cole, is a beautiful example of how choosing the right style of light can provide the perfect finishing touch to a room. Here in this cozy kitchen, reclaimed barn timbers in the exposed framing and locally milled fir flooring and trim create a warm, inviting feel to the space. Hanging above the table is a pendant very similar to Barn Light Electric's Homestead Pendant, an American made fixture that represents a style of lighting first used in factories and warehouses in the early 20th century.

With its flared 10″ shade, the Homestead Pendant would provide a nice span of light over a kitchen island, worktable, reading nook, or in a game room. There are many ways to customize this very affordable fixture starting with five colored and textured glass options. The cup can be finished in one of more than 50 finish colors ranging from basic black or white to bright red or yellow or maybe you prefer one of our brass, copper, or aluminum finishes. You may also choose an antique key or a simple black knob to turn your light on and off. With all of these options, your light can take on any number of looks and become a truly unique fixture.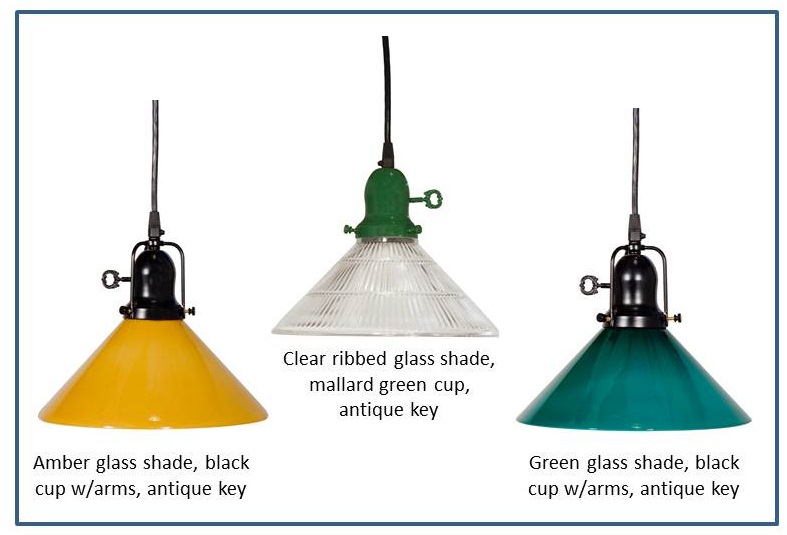 For a more industrial style look for your farmhouse, loft, or coffeeshop, check out the Barn Light Farmhouse Pendant. This drop cord fixture comes in three sizes and is loaded with minimalist style. Just like the Homestead, this pendant can be customized in multiple ways including finish options, cup style, key styles and color, and mounting options. And don't forget to consider a nostalgic Edison style light bulb for this fixture. This simple addition gives your light a whole new vintage twist!
Top photo courtesy of Brian Vanden Brink