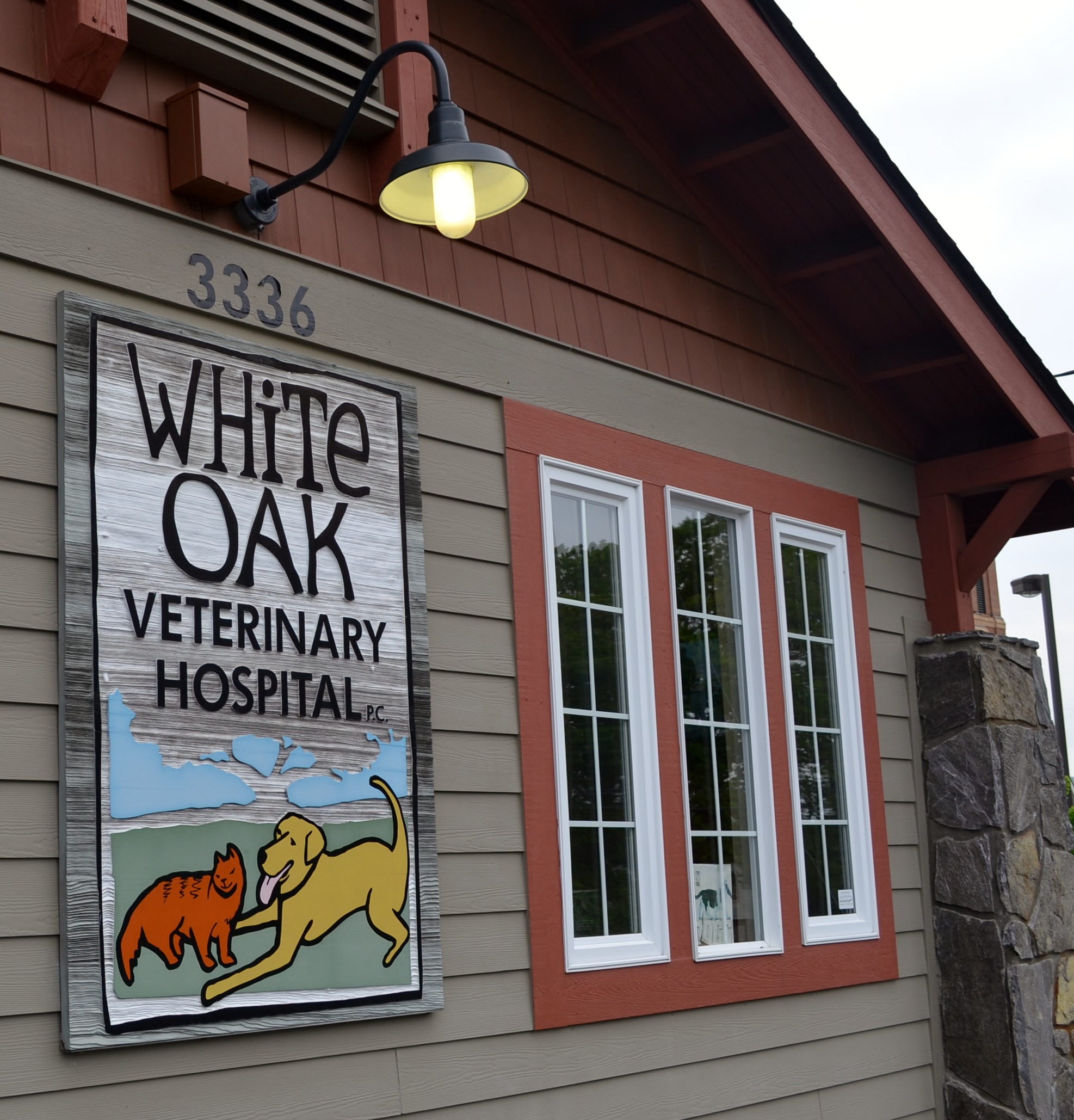 Gooseneck Warehouse Shade is Top Dog at Vet's Office
When starting a business, most people put their heart and soul, and often their entire savings account, into what goes inside those four walls. After all, that's where the heart of your business lies whether you're selling widgets, blending smoothies, or designing t-shirts. But if you focus all of your efforts inside the building with little regard for how the outside looks, why will people speeding down that busy highway ever slow down to even notice you're there?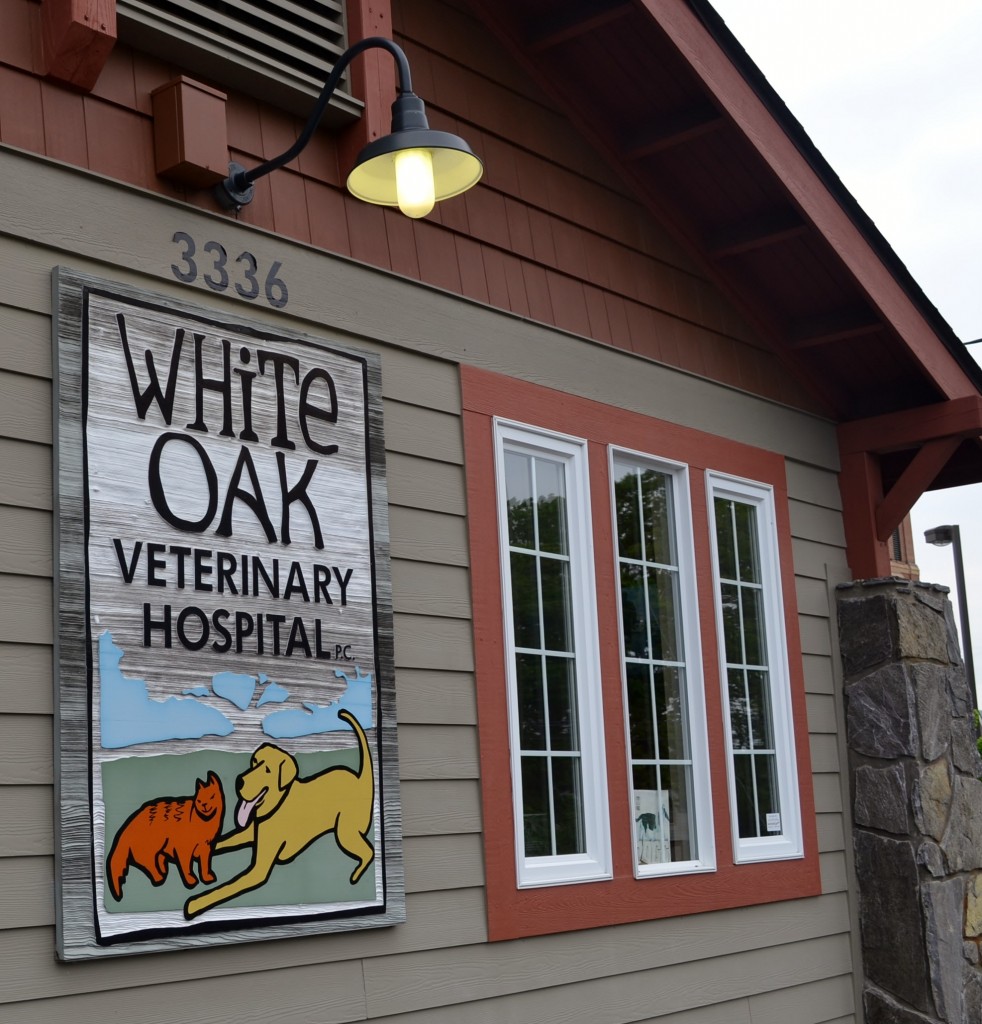 This veterinary hospital gave a good deal of thought to the exterior of its building and created a charming look complete with stacked stone columns on the corners, a pleasing color palette, and a classic gooseneck barn light to highlight the carved wooden sign. This light is similar to The Brahma Warehouse Shade, a beefy shade in both 24″ and 27″ sizes which provide a generous span of light. This shade is perfect for a commercial business looking to draw attention to signage or landscaping features, and a variety of gooseneck arms are available to extend this light further up and out away from the wall. The Brahma comes in dozens of finish colors so you can choose a classic black such as this one or pick a color from your own design scheme to highlight.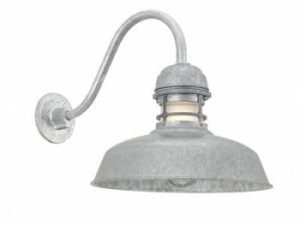 Another great choice for a commercial endeavor that's sure to turn heads is The Outback Warehouse Shade, a Barn Light exclusive fixture. This American made classic features an opening in the neck that lets light escape over the shade adding a nice glow. Customize the look of this light by choosing from more than three dozen finish colors. Perhaps your business needs a modern touch — check out the range of metallic and specialty finishes that would lend that look. Or maybe you've just opened a funky, vintage clothing store that needs something a bit livelier to draw in the crowd. Maybe a cruiser green, vivid red, or bright yellow finish would do the trick. Add a cast guard and glass then open the doors and stand back!