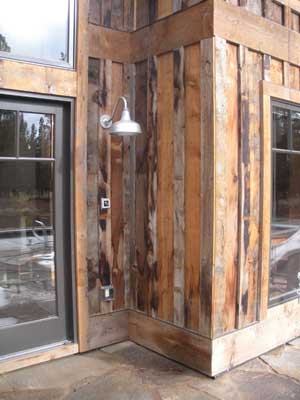 Featured Gooseneck Barn Lamp: The Artesia Warehouse Shade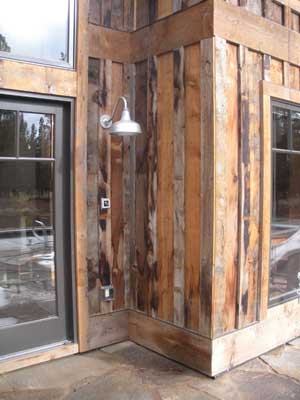 One of our the most popular vintage inspired light fixtures at Barn Light Electric is the American made Artesia Warehouse Shade. Customers rave about the Artesia's blend of rustic and contemporary styling, which makes it versatile enough to blend with virtually any design, from log cabins to post modern homes.
The Artesia combines the best features of The Original Warehouse Shade, yet has an advantage of the compact gooseneck size reminiscent of our wall sconces. The Artesia's miniature size makes it an ideal lighting fixture for cramped spaces, doorways and front porches. It's available in an 8" or 10" shade sizes with a 4 3/4″ diameter backing plate. To extend the shade out further from the wall, you can browse the selection of gooseneck arms are available to accommodate your spacing needs. More than 40 different finishes are available to customize this gooseneck barn light to match the color of your home or business.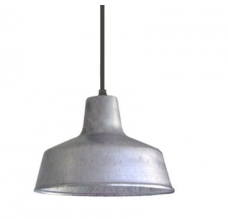 Even a pendant mounting option is available for this shade, making it one of the most diverse small warehouse shades on the market! By combining modern tastes with vintage barn light design, at first glance you will be impressed with the American made craftsmanship and quality that has made this shade one of the most sought after today. Select from either a cord hung or stem mount option. Cord hung pendants are ideal for kitchens, dining rooms or entryways, while stem mount pendants allow for use in outdoor, wet areas such as front porches or garages.
Environmentalists will appreciate the fact that the Artesia Shade meets Dark Sky Compliant lighting standards. Dark

Sky Compliance requires a light fixture to project light downward without releasing lighting upward into the atmosphere or outward past the intended projected path. To fit within these specific guidelines, Barn Light Electric has a large selection of warehouse shades, sconces, pendants and post mount lights that meet the specific requirements needed to be considered Dark Sky Compliant.