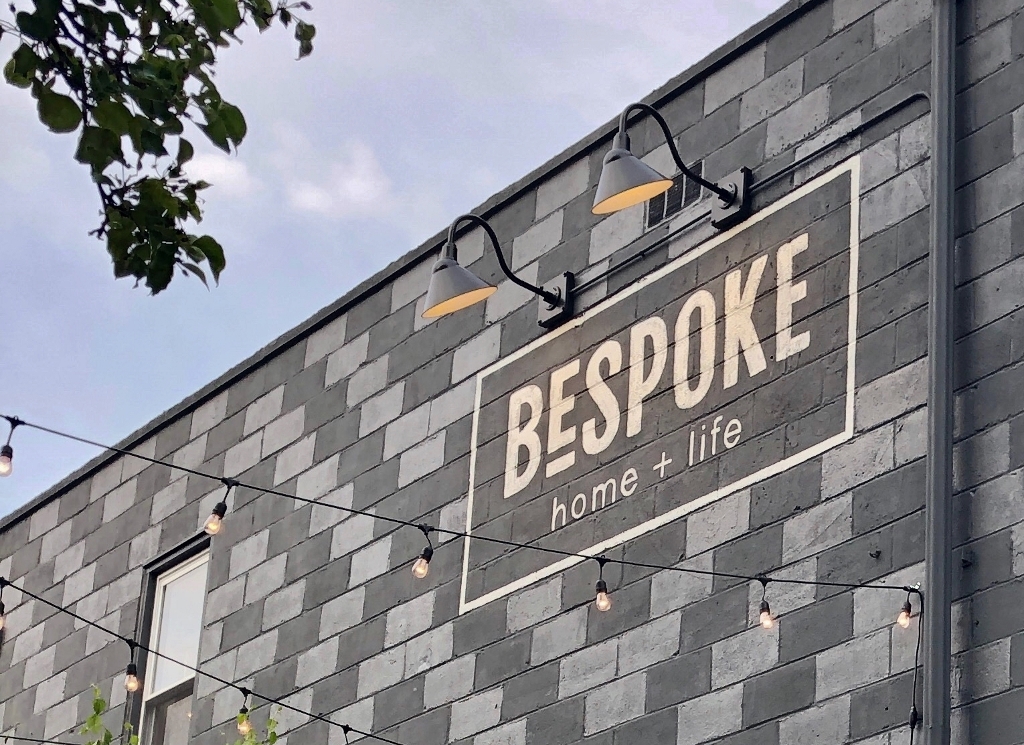 Gooseneck Sign Lights Blend with Traditional Style of Historic Downtown
A stroll down historic Haddon Avenue in Collingswood, New Jersey, just outside of Philadelphia, offers something for everyone. From a brewery, coffee shops, and the public library to restaurants offering Mexican, Indian, and Italian fare, this idyllic street is perfect for an afternoon outing.
It's also the new home of Bespoke Home+Life, a home décor and plant boutique, which opened its doors over Memorial Day weekend. The building, which once housed a yoga studio and apartment, needed some serious TLC before owners Eric and Patrick could set up shop. They envisioned a clean and modern style for their boutique and for living quarters upstairs.
"We like the simplicity of grays, whites, and blacks in our aesthetic making the green life really pop," Eric says. "But by adding traditional features like a brick facade and gooseneck lighting, we were able to blend our design style into this very historic downtown."
When looking for outdoor lighting, the pair wanted quality fixtures that would weather well and require little maintenance. They found Barn Light Electric on various blogs and home remodeling sites and browsed our selection of outdoor sign lights.
They chose the Fire Chief Sign Light to highlight their new signage and add a classic touch to the side of the building. They customized these handcrafted sign lights with 14″ shades, a Black finish, and Black G22 gooseneck arms. They also chose a heavy-duty backing plate to keep the lights extra secure in case of high winds.
"These lights were perfect for this application," Eric explains. "Our town's historic board encourages gooseneck-style lighting so using angled shades to highlight our hand-painted mural sign was the obvious solution for us!" Being able to customize the size and shape of the gooseneck arm and shade allowed Eric and Patrick to get exactly what they needed.
"We love the ambiance the lights create in the outdoor space adjacent to our building," Eric says. "It really draws your attention up in a natural way without being flashy or distracting."
Bespoke Home+Life focuses on handmade and homegrown goods. The space allows customers to make their own bespoke goods including terrariums, concrete planters, and plant propagation stations. Be sure to check out their latest on Instagram @bespokehomeandlife.
Photos courtesy of Bespoke Home+Life