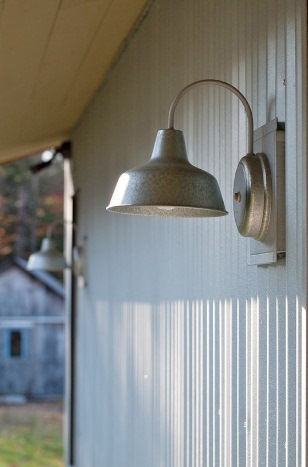 Gooseneck Sconce Blends Classic Shade with Wall Hugging Mount
Originally manufactured back in the 1930s and 40s, gooseneck barn lights were popular on farms because their wide span of light would illuminate doorways and a good expanse of the barn yard too. These rugged fixtures with their classic RLM warehouse shades soon found their way into factories and warehouses that needed loads of light for the bustling American manufacturing scene. Today, gooseneck lighting is experiencing a resurgence in popularity thanks to a wave of nostalgia sweeping the design world but also because of the sheer functionality and beauty of these fixtures.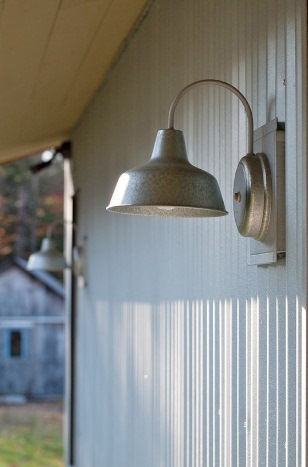 If you love the look of a traditional gooseneck fixture but thought they were simply too large for your space, check out this example! This sconce is very similar to our Arlington Sconce which is found in our Barn Wall Sconces collection. This sweet little fixture gives you the traditional look of an RLM warehouse shade combined with a delicate gooseneck arm all handsomely mounted with a decorative wall plate.
The Arlington comes in two shade sizes — 8″ and 10″ — and the projection on the smaller shade is less than 12″ from the wall. This American made light will add a hint of vintage nostalgia to any space be it traditional, retro, or modern. Seven classic finish colors are available for the Arlintgon including Barn Red, Bronze, and Galvanized such as these. Rated for wet locations, this sconce works perfectly on porches, exterior garage walls, or even a barn if you happen to have one! The small size also works well indoors in tight spaces between doorways, or in hallways, bathrooms, and mud rooms.
If you're looking for design ideas, be sure to browse our Customer Photo Gallery which features dozens of photos submitted by actual customers. You can see how our lights can look with different options and finish colors in actual settings. Be inspired and don't forget to share your photos when you're finished!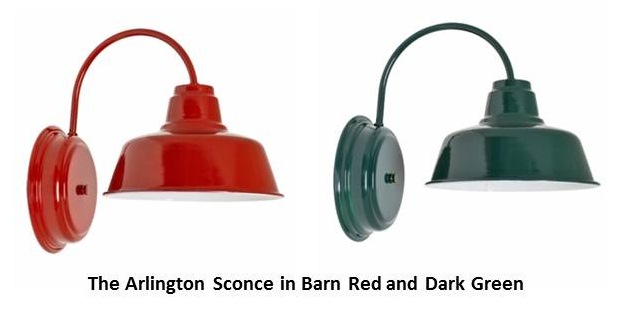 Top photo courtesy Photographer Susan Teare and Pill-Maharam Architects