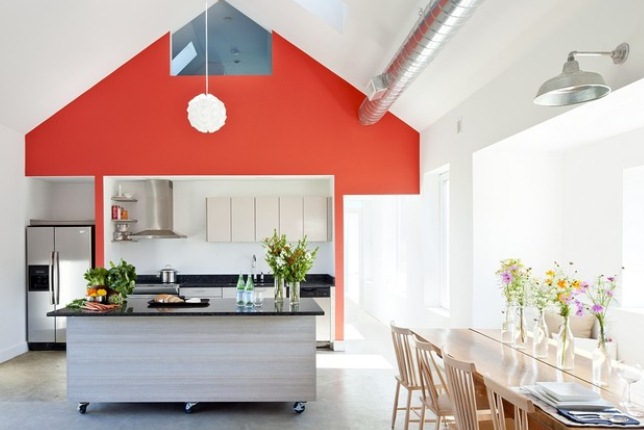 Gooseneck Farm Light Offers Savings in Energy-Wise Kitchen
Vacation homes offer a respite from the everyday — routines, work, school, and chores. Yet, even on vacation, the family insists on eating so why not create a lovely kitchen retreat as well? This bright kitchen and dining area are part of a LEED Gold certified home in a coastal New England community. At a modest 1,200 square feet, this vacation home packs a lot of energy performance in a compact design. The home is built to Passive House standards and consumes only one-tenth of the energy for heating compared to a similar new home built only to code requirements.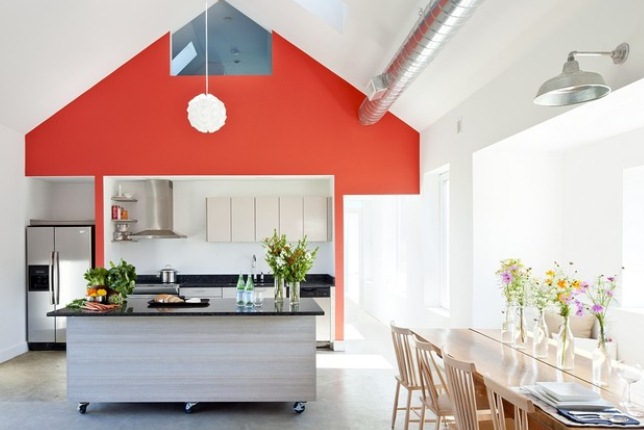 Flexibility and lighting are key components in smaller spaces. For example, the kitchen island is on casters so it can be positioned where needed or simply pushed out of the way. The white walls and polished concrete floor reflect the natural light making the space seem larger. And while we usually find pendant lighting over dining room tables, the rugged trestle table in this space cozies up to a bump out that offers the perfect spot for our All Weather Gooseneck Farm Light in a shiny Galvanized finish.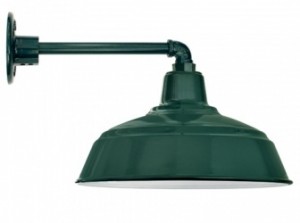 The All Weather Gooseneck Farm Light is an excellent choice for those wanting to save both time and money. As part of our collection of Discount Barn Lighting, this American made fixture features the same quality materials and craftsmanship that is associated with all of our Barn Light Electric products. To reduce the costs of these classic lights, you'll notice a small reduction in options and features. This fixture is offered in a 15″ shade with five traditional finish colors to choose from and will quick ship in five business days or less. Rated for wet locations, it would also be a great choice for exterior applications such as the garage, porch, or by the front door.
Architecture by ZeroEnergy Design, Photo by Greg Premru Photography