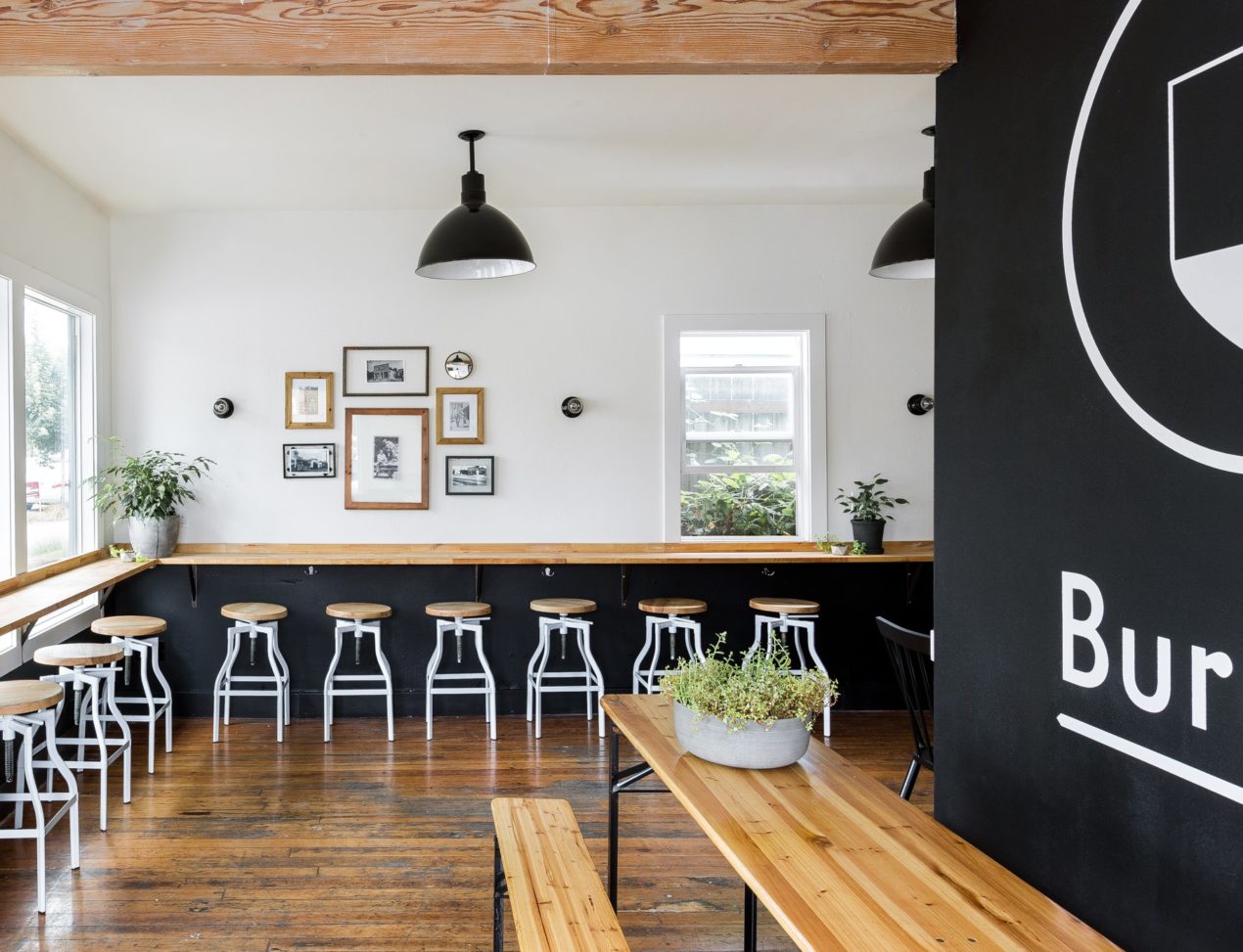 Porcelain Pendants Evoke Early 1900s Feel for Brewery
The walls of the Burdick South Park Brewery could tell some stories. Not just of Friday night festivities in this neighborhood just south of Seattle, but of 100+ years of stores, shoppers, and even car repairs that happened within these walls.
When interior designer Kat Lawton took up the challenge to convert this well-loved space into a brewery, she embraced its history and carefully melded it with the Burdick brand.
"We couldn't ignore the fabulous old fir floors that developed such great patina since the early 1900s," Kat says. "At one point, the space was a mechanic shop where cars would roll right onto the hardwood floors which was one of the catalysts for the palette."
The Seattle-based designer blended both Scandinavian and early American industrial furniture to create a curated look for the brewery. It was important to Kat to select light fixtures that felt appropriate to the time period when the building was first erected.
"You would have found enameled lighting back then, so there's something magical about using materials that feel genuine to their era." she notes. Knowing that Barn Light Electric is the country's only manufacturer of porcelain enamel lighting, she knew where to turn for period-authentic fixtures.
Kat selected the Wilcox Stem Mount Light for the brewery and customized these hand-spun pendants with 20″ shades, a high-gloss Black finish, and 6″ stem.
"I wanted overscaled, statement fixtures that were simple but used repetitively," Kat explains. "I also adore that they are on a stem rather than a chain. Chains are flexible, but the visual cleanliness of a well-planned stem is perfection."
Porcelain enamel lighting was the industry standard in the early 1900s thanks to its durable, easy-to-clean finish. Today, our porcelain pendants can be crafted in a variety of sizes and a rainbow of finish colors to suit any residential décor or commercial brand.
"Lighting can be used like decorative jewelry or, in this case, as an architectural element that follows the bones of the structure," Kat says. "These lights truly make the space."
Photos courtesy of Haris Kenjar and Kat Lawton Interiors