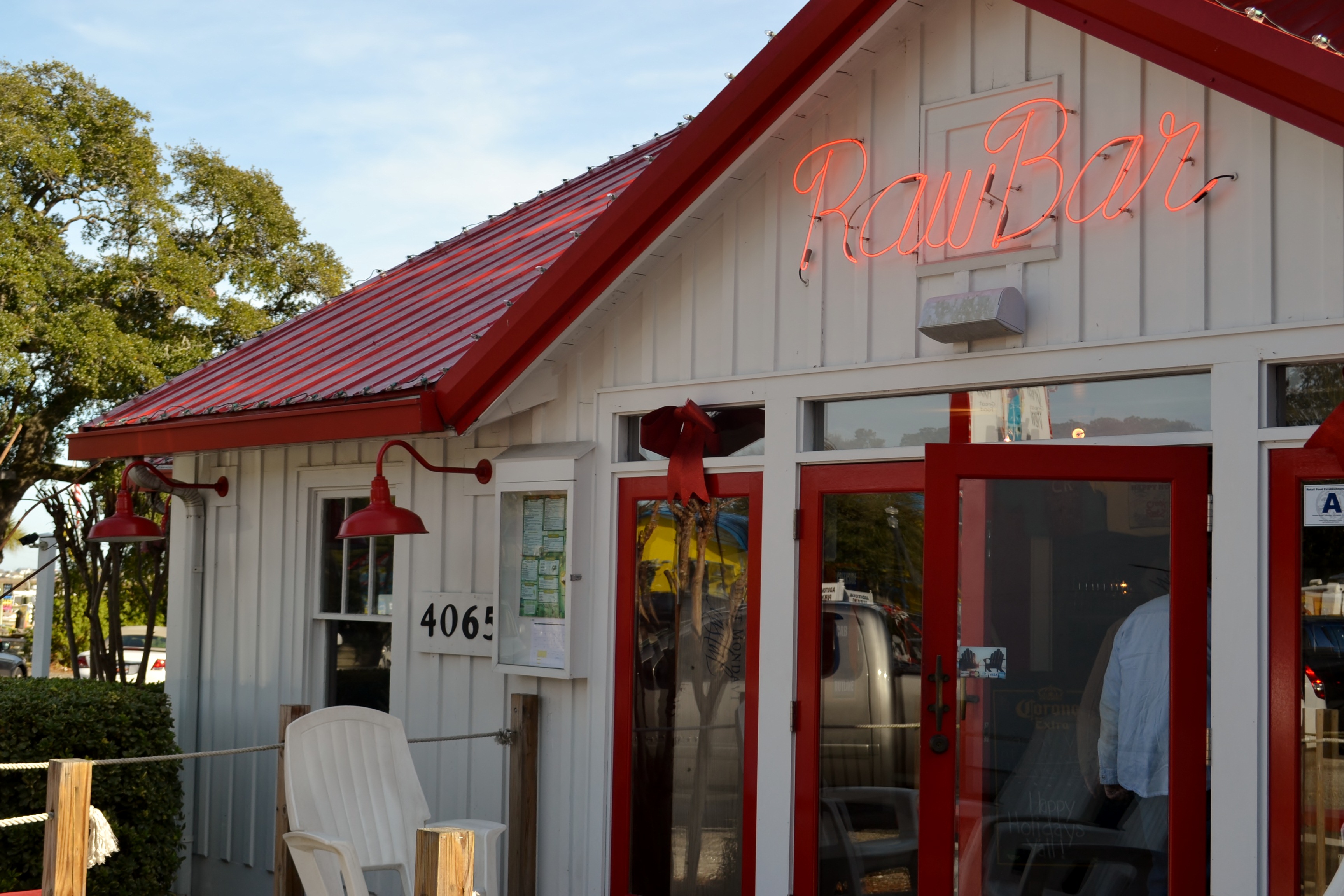 Gooseneck Barn Lights in Bright Red Draw Attention to Restaurant
While we have lingered over our lunch just about long enough here at Creek Ratz (check out the previous post on some cool gas station lights), we wanted to take a last look around at the wonderful barn lighting that is featured throughout this casual eatery. Located in Murrells Inlet, South Carolina, and named for the local kids who play in the creeks, Creek Ratz draws attention from passersby with its rustic nautical atmosphere and bright red gooseneck barn lighting on the exterior of the building.

The red decor gets a jump start at the front door which features these gooseneck lights that look very much like The Rodeo Warehouse Gooseneck Light, one of our most popular and versatile fixtures. The Rodeo comes in both 18″ and 20″ shade sizes making it a perfect choice for a commercial venue such as a restaurant that needs a wide span of lighting especially outdoors. This gooseneck comes in a rainbow of durable powder coat finish colors including a bright Barn Red like these. The red accents are prevalent throughout this space, and the lighting helps bring the pop of color onto the walls to complement the roof and trim work. You can customize the gooseneck arm on the Rodeo with the same shade color or pick a contrasting color such as Galvanized or Black.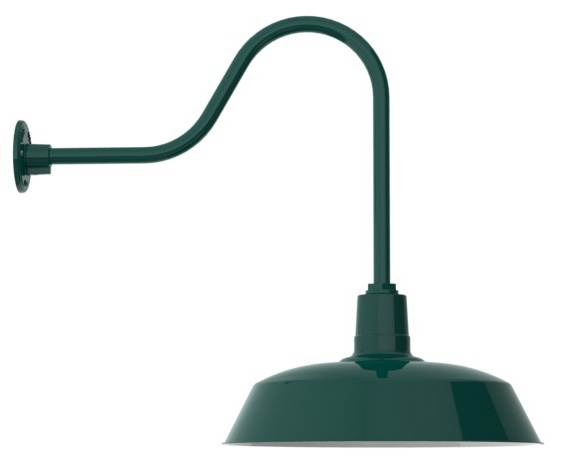 American made by our own craftsmen, the Rodeo is rated for wet locations and will stand up to years of weather and the heavy traffic associated with a commercial setting. If you're striving for a vintage look to your commercial lighting plan, consider adding a wire guard or cast guard and glass to the Rodeo. Both of these options will not only protect your bulb but will add some nostalgic style too! The cage or guard can be powder coated to match your shade or try a contrasting color. And the glass can be customized as well with clear, frosted, and ribbed options.