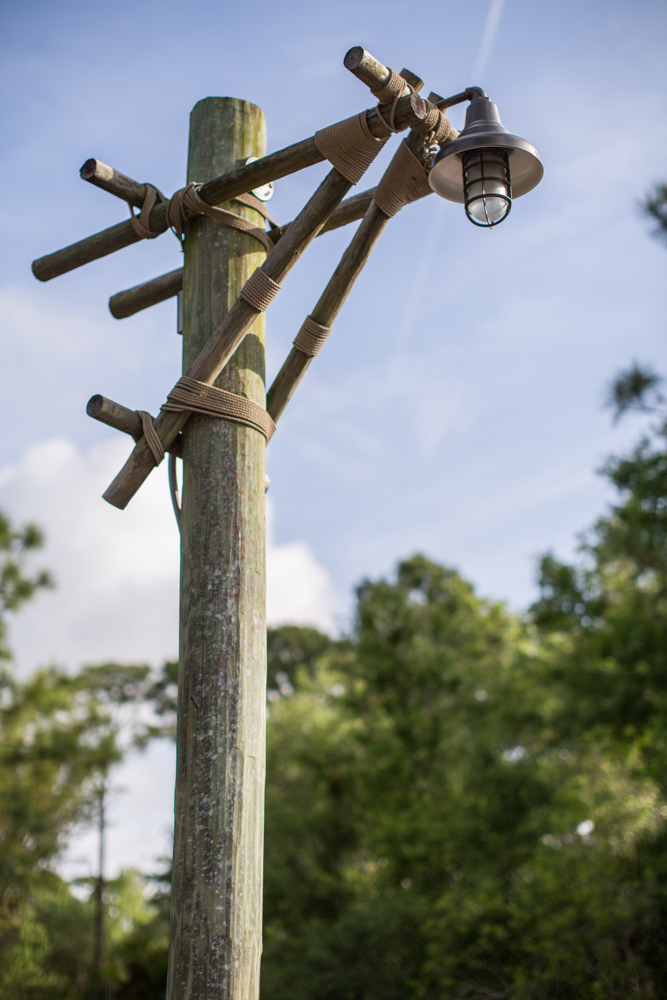 Gooseneck Barn Lights for New Meerkat Exhibit at Brevard Zoo
The zoo is one place you never outgrow. No matter if you're three or 83, there's a special joy that comes from watching wild creatures in their natural habitats doing what they do. And here in Brevard County, Florida, we are blessed with a wonderful community zoo that enjoys support from many including Barn Light Electric.
Rated by Trip Advisor as the eighth highest consumer-rated zoo in the country, the Brevard Zoo entertains more than 400,000 visitors each year. In celebration of their 20th birthday, the zoo recently opened their newest exhibit — Meerkat Hamlet.
The meerkat exhibit gives visitors an up close look at these precocious and highly social mammals and Barn Light Electric was proud to support this exhibit with some new barn lighting to help guide visitors along their way.
"The theme of this area of the zoo is Expedition Africa and the new lighting follows the rustic look of your African journey," says Deputy Director Jon Brangan. "Our goal was to select fixtures that best fit the look and feel of the new meerkat exhibit while also connecting the rest of the Expedition Africa area of the zoo. Each fixture and finish were chosen to complement the surrounding features and landscape."
Jon worked with local landscape architect, Susan Hall, to select the barn lights for each area. On this walkway, the Union Gooseneck Light was chosen for its classic shape and rustic, mid-century look. These American made gooseneck barn lights were customized with a 10″ shade, Bronze finish, and a cast guard with clear crackle glass. The shades are mounted to a G1 straight gooseneck arm.
In this space, the Union Gooseneck Lights are a bit bigger with a 16″ shade and sport a Galvanized finish with guard and clear crackle glass. Since Brevard County does get severe weather on occasion — we're famous for afternoon thunderstorms in the summer — these larger gooseneck lights are installed with a G36 adjustable 2-Arm heavy duty gooseneck arm.
The zoo hosts nighttime events and this new lighting, with its wide spread of downward focused light, will help improve safety when visitors wander the paths after dark.
For this animal viewing area, the Blue Collar Stem Mount Pendant provides plenty of light and even more style with its industrial style cage and guard design. This sturdy stem mount pendant features a 14″ shade in a Galvanized finish, clear crackle glass, and a six-inch stem. American made from commercial grade materials, this ceiling pendant is wet rated for both indoor and outdoor locations.
"We have really enjoyed working with Barn Light Electric and the quality of the fixtures is outstanding," Jon says. "The best part is just how good they look and seeing the finishes come together. It's so nice to have high quality lighting in an area that has never had lighting before."