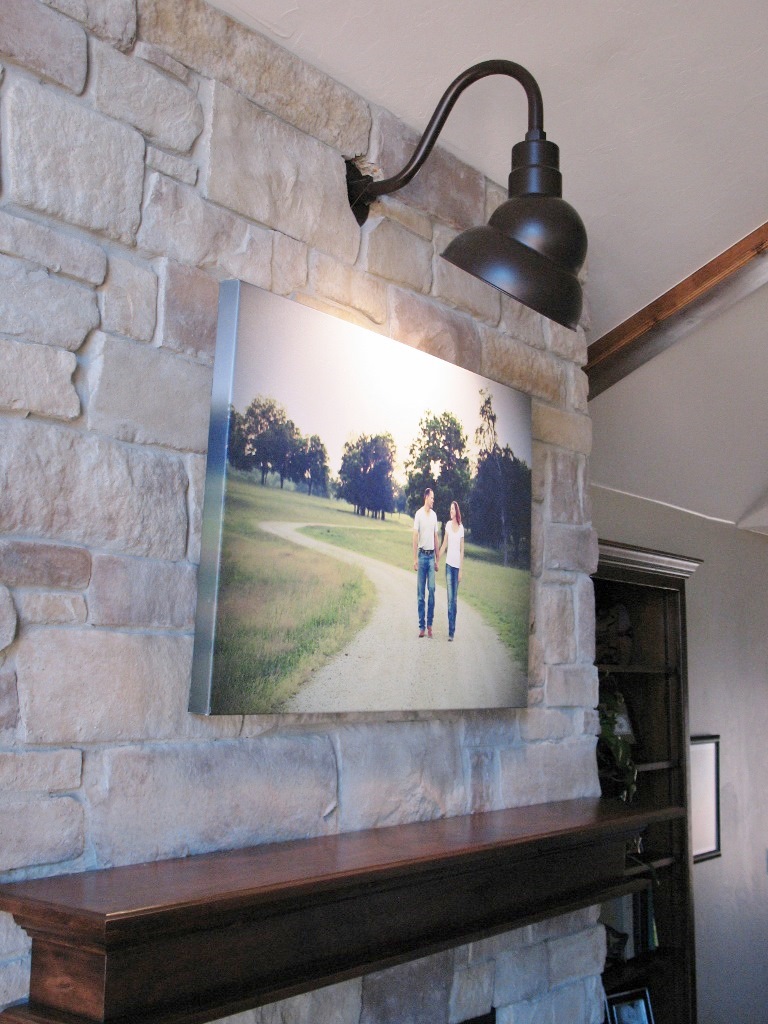 Angle Shade Sign Lights for Residential & Commercial Needs
We love it when customers think outside the box when it comes to their lighting choices. While we offer a wide range of sizes, finish colors, and other options for customizing our American-made lighting, some customers create a fresh, new look by choosing a style of light that is a departure from the norm.
Sign lights, for example, are a perfect choice for commercial lighting needs such as illuminating signs, landscape details, doorways, and building façades.
Our friends at Nickelfish, in Mendham, New Jersey, recently updated their exterior signage and chose the Fire Chief Sign Light to highlight their new black, sandblasted signs. The angled lights provide just the right amount of directed glow they need at night but don't detract from the signage during the day.
Likewise, Krister Lile, owner of Plank Island Studio in Aberdeen, Washington, chose six Emblem Sign Lights in a handsome Bronze finish as he wanted to create a look that was professional and commercial while still comfortable and welcoming.
So while you might not expect to see angle shades anywhere outside a commercial venue, we have found several creative customers who thought otherwise.
Julie Holloway and Anisa Darnell of Milk and Honey Home chose some classic angle shades for over the kitchen sink in this remodeling project.
"We know they are typically used for outdoor sign lighting, but we just love the old vintage feel they give," explains Anisa. "We needed a sconce that would have a long enough arm to stick out past the shelf over the window and reflect back onto the collection of dishes. And the angle shade did just that! It was a risk worth taking!"
And when Sarah and her husband Matt built a new home on their 1,000-acre ranch in Oklahoma last year, she wanted to display a special canvas wrap of one of their engagement photos.
Not a fan of traditional artwork lighting, Sarah was browsing the Barn Light Electric website one day when she got the idea to use one of our gooseneck sign lights to highlight the photo. She chose a 10″ Emblem Shade Sign Light with a Bronze finish and customized this replica gas station light with a 15″ gooseneck arm to give just the right projection away from the rock fireplace.
Our Photo Gallery is a great place to be inspired by customers like these who have generously shared their photos with us. When you finish up your next lighting project, be sure to let us know. We'd love to see the results!
 Photos courtesy of the business owners and homeowners as noted