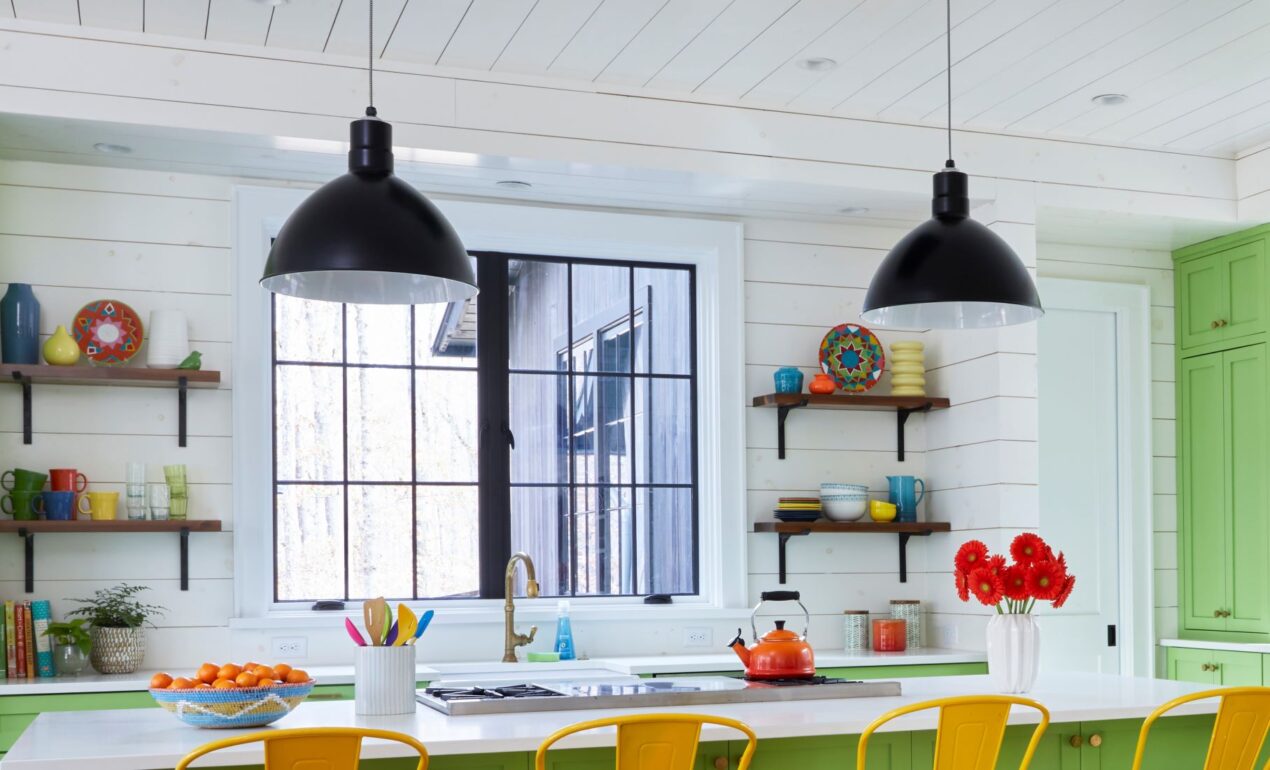 Modern Deep Bowl Barn Light Pendants Offer Functionality, Style
If you're thinking about sprucing up your home this spring but your bank account has little wiggle room for that enameled lava stone counter top you've been eyeing on Houzz, consider making a statement with new lighting instead. Switching up your lighting is an easy and relatively inexpensive way to give your space a whole new look.
If you want lighting that is not only functional but becomes a focal point in your room, a deep bowl barn pendant is a great way to go! Drawing on the classic lines of 1930s-style barn lighting, this style of pendant takes the traditional RLM warehouse shade and expands it to a deep shape that funnels light directly below. These ceiling pendants have a clean, modern look to them while still giving a definite nod to early 20th century lighting styles.
The Wilcox Deep Bowl Pendant Light not only offers the classic, deep bowl look, but it comes in a variety of sizes from a small 8″ shade perfect for hanging in groups over the kitchen island to a generous 20″ shade that can handle lighting up the dinner table all by itself.
With more than 40 eye-popping finish colors to choose from and even more cording options, you can create a light that distinguishes itself from off-the-shelf fixtures. Add a wire cage or cast guard and glass to bring some vintage detailing to your new fixture.
If you want an industrial vibe for your space, the deep bowl Wilcox also comes in a Vented Pendant Light. The circle or slot-shaped vents in this industrial style pendant allow light to escape over the deep bowl shade providing an interesting play of uplighting.
For a high gloss finish, consider our unique porcelain enamel finish option. Hand spun in our manufacturing facility from commercial grade steel, the Wilcox can be coated with multiple layers of porcelain enamel glass then baked to perfection. Thanks to this durable, high-gloss finish, this ceiling pendant will never fade and is easy to maintain. Exclusively from Barn Light Electric!