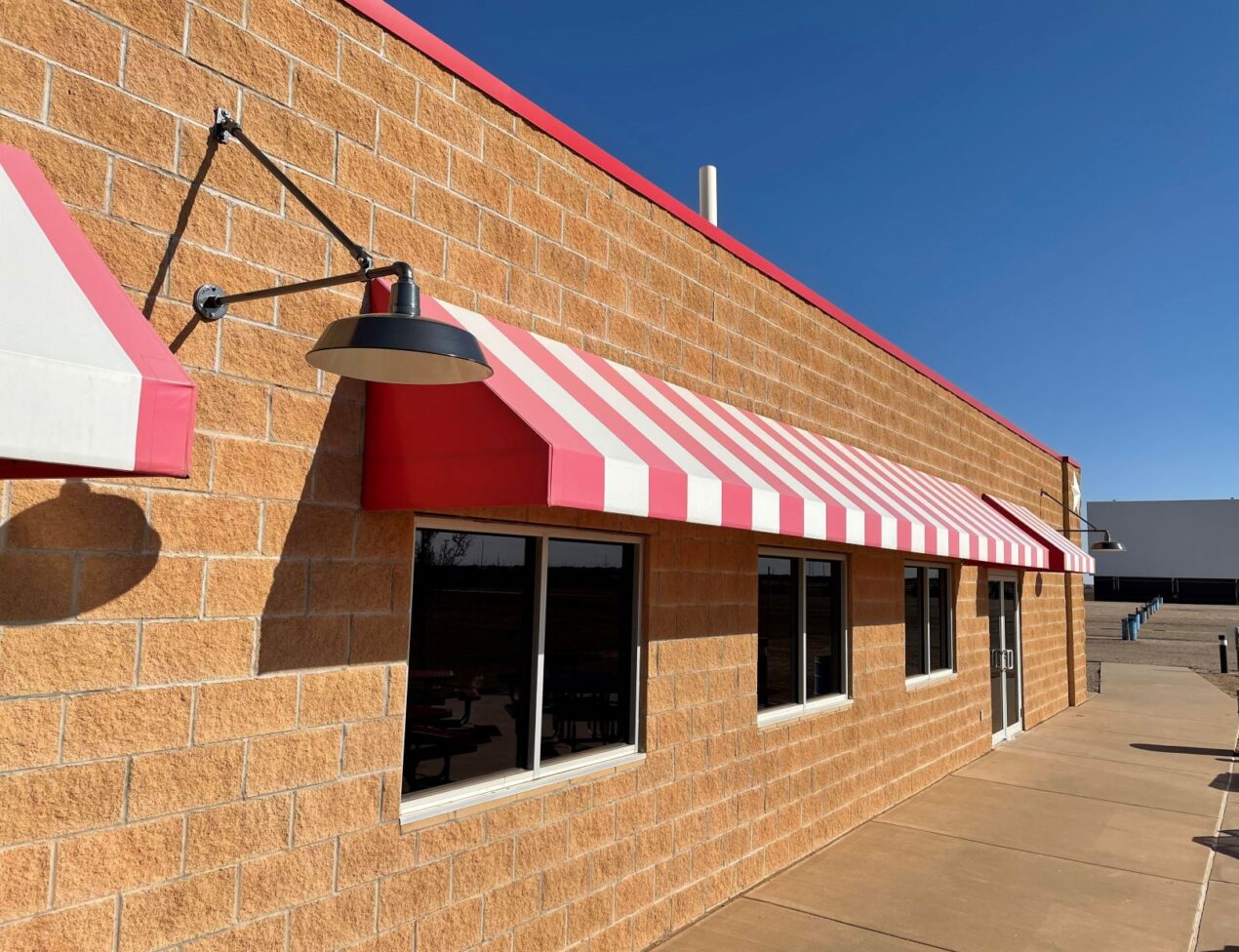 Gooseneck Barn Lights Add Nostalgic Touch to Texas Drive-In Theatre
Summer is right around the corner and we're ready for some outdoor fun! And what could be more fun than dinner and a movie!? The Stars & Stripes Drive-in Theatre in Lubbock, Texas, offers not only the retro experience of a drive-in movie under the stars, but also boasts a playground for kids and amazing food in the 50s Café.
When Ryan Smith, founder and president of the theatre, wanted to upgrade the exterior lighting on the café building, he searched for style and quality at affordable prices.
"I was looking to give a fresh yet nostalgic look that fits our drive-in theatre," Ryan says. "We needed fixtures that could give the proper light spread with a mounting that could support the light in our windy environment." Ryan discovered Barn Light Electric during an online search for lighting.
"It took me awhile before I knew I wanted a barn-style light," he explains. "There is always outdoor work to do here so, in that regard, it is like running and maintaining a ranch. We herd cars instead of cattle."
Ryan chose the iconic Original™ Warehouse Gooseneck Light to highlight the exterior of the café near the outdoor seating area. He customized these American-made wall lights with generous 20″ shades, a Metallic Chrome finish, and rugged G36 gooseneck arms.
"We love the color, quality, and style," Ryan notes. "The Metallic Chrome finish has a mid-century modern look, and the G36 has the proper look and support that our light fixtures need. They look cool!"
The Original™ is just one classic example of the many handcrafted fixtures that Barn Light produces in our Florida manufacturing facility. From hand-spun metals to countless customizing and finish options, plenty of hands-on craftsmanship and attention goes into every fixture.
"These offered the style and quality we wanted at a reasonable price," Ryan says. "Coming from an American factory made the choice easy for us. Barn Light is now our preferred vendor."
Photos courtesy of Stars & Stripes Drive-in Theatre