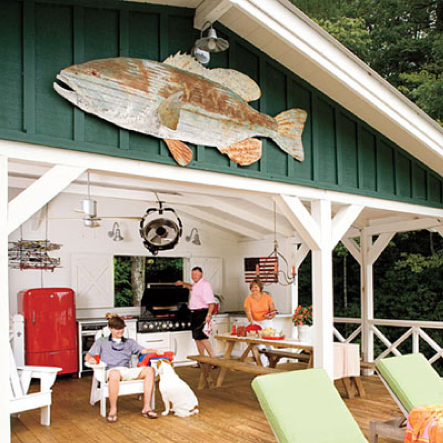 Galvanized Metal Lights Complete Lakeside Cabin Makeover
Located at the foot of the Appalachian Mountains, the serene setting of Lake Burton is known for its quaint cabins and detailed waterfront decks – just like Tom and Kathy Cotney's outdoor kitchen!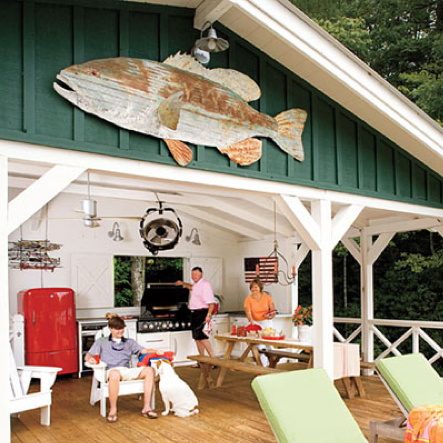 It's here you'll find galvanized metal lighting used all throughout the grilling area. From exterior wall sconces to sign lights and ceiling fans, the Cotneys have an outdoor area that makes many passing by envious! Galvanized is a wonderful finish choice for waterfront homes as it wears well over the years – even through those summer rain storms.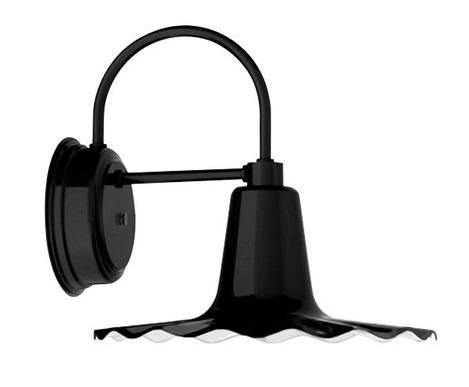 Outside, above the can't-miss metal fish, hangs a wall light like the Seaside Wall Sconce. It can sometimes be difficult to spot your cabin when on the lake, so during the early morning hours or after an evening fishing trip, the outdoor lighting helps the family navigate their way safely.
Other galvanized metal lights include two Emblem Sign Lights placed on opposite sides of the grill. The chef of the house can always use a little extra lighting in the evening while cooking dinner.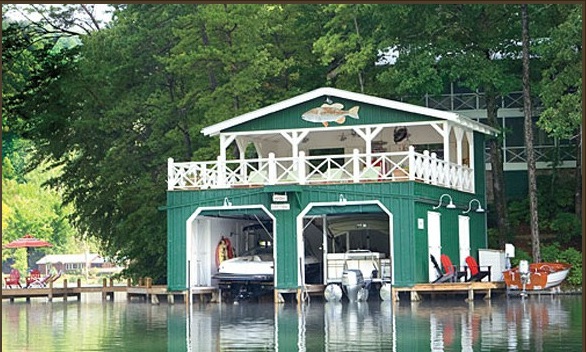 Although some days catching a soft breeze coming off the lake is enough, additional exterior fans were placed within the outdoor room. A product like our Machine Age Galvanized Fan was placed in the center, while a more heavy duty commercial style fan was installed in the doorway to draw in the cooler outdoor air – a great feature to have when heating up the grill!
It seems everywhere you look, the Cotney's 2,500-square-foot home is well illuminated even below along the water. White gooseneck lights hang above the two boat garages and above the Adirondack seating area. Lighting along the water is a big bonus to have as it's an added safety feature to have when walking on the dock at night. By creating such a unique outdoor living area, every inch of the property is used to create lifelong family memories.
Photos Courtesy of Southern Living