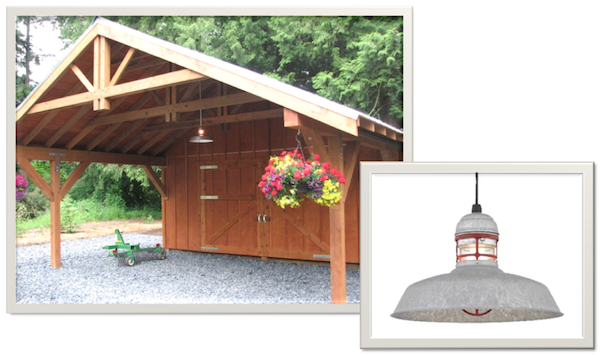 Featured Customers | Bob and Karol from Lynden, WA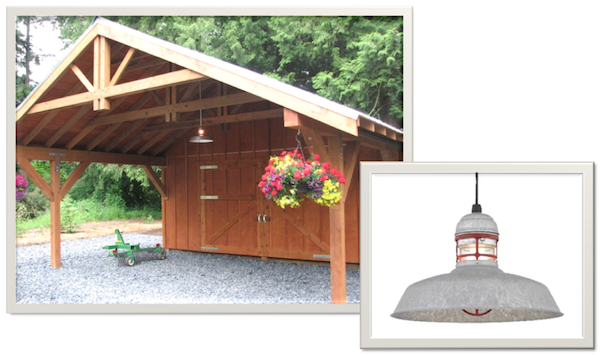 Choosing durable outdoor lighting can prove to be a difficult task, especially when browsing the vast collection on our website. The options seem to be endless as you compare different mounting options, finishes, and styles. Depending on the look of your outdoor area, we're confident we have something for everyone! For a Spanish Colonial home, our Exterior Pendants and Outdoor Lanterns will be ideal, whereas our Arts & Crafts Sconces will work for any craftsman style bungalow. But then there are those like our customer's featured today, who are searching for just the right style barn light to compliment their outdoor area found within America's great Northwest.

Today's featured customers, Bob and Karol from Lynden, Washington, sorted through the countless pendants and gooseneck barn lights in order to decide on their ideal outdoor light. They ultimately decided on our Outback Warehouse Pendant, incorporating a galvanized shade with a red cast guard. By integrating the cast guard unit, the Outback provides a refreshing outlook to typical outdoor lights. The cast guard and stem mount serves as protection to the interior wiring and light bulb. This is an added benefit, especially with the harsh winters and rainy Spring months. By lighting up their shed area, Bob and Karol will be able to work on various projects day or night, or simply sit outside and enjoy the evening.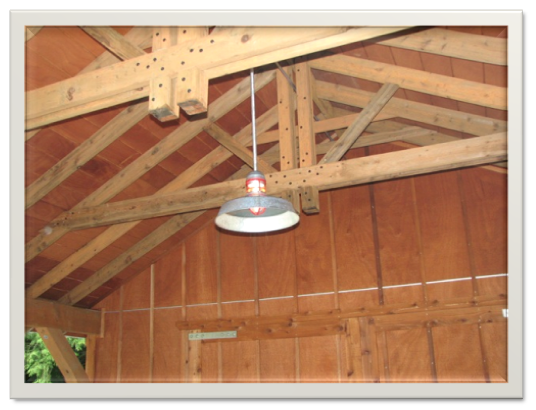 The Outback Warehouse Light is one of our favorite lights, simply because there are so many options to make it your own. You may recognize it from its gooseneck counterpart, found on the exterior of the 2011 Orlando Vision House as well. Lighting accessories, like cast guards and jelly jar glasses, are what make our barn lights 100% unique. This is also why we offer them on so many of our products.
As you're building your dream home or just updating an existing one, if you are unsure of styles or finishes, feel free to contact us. Our knowledgeable sales team is always eager to help make the decision process an easy one.