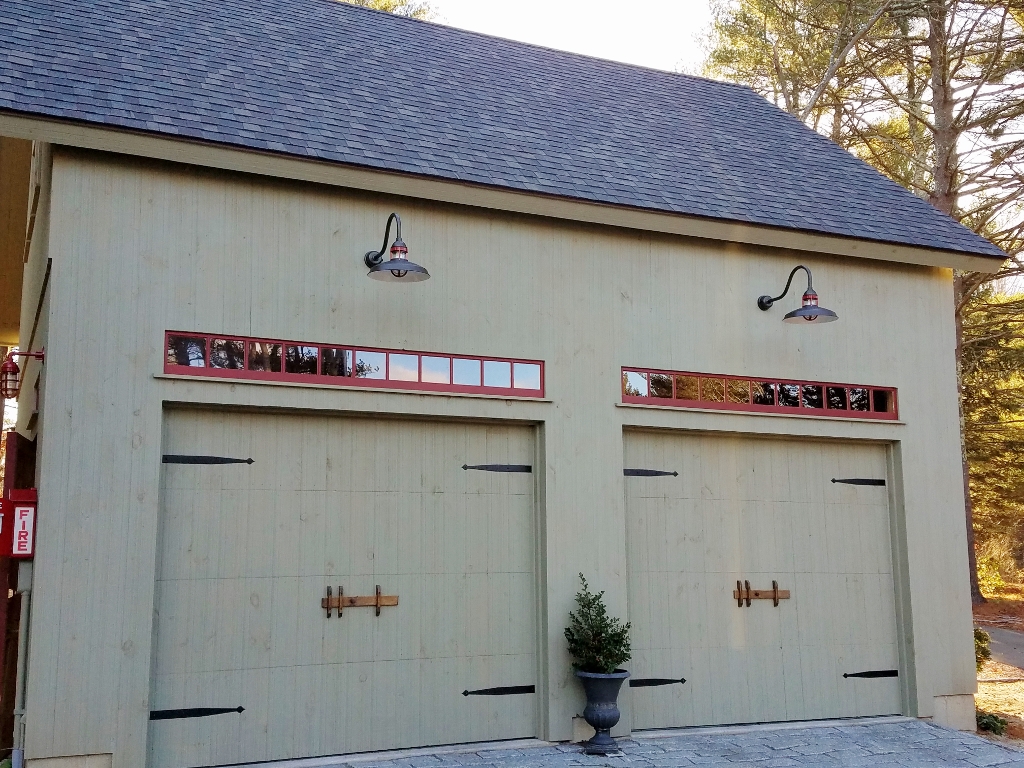 Rustic Wall Lighting Lends Vintage Look to New Barn
It may be hard to believe but there was once a time when you built a home, you wanted it to look, well, brand new! In recent years, however, I hear many customers say their goal for a new build is a classic look; a home with character and time-worn details.
When Nate decided to build a barn on his property in Plympton, Massachusetts, he too wanted a more traditional look and feel to his new building.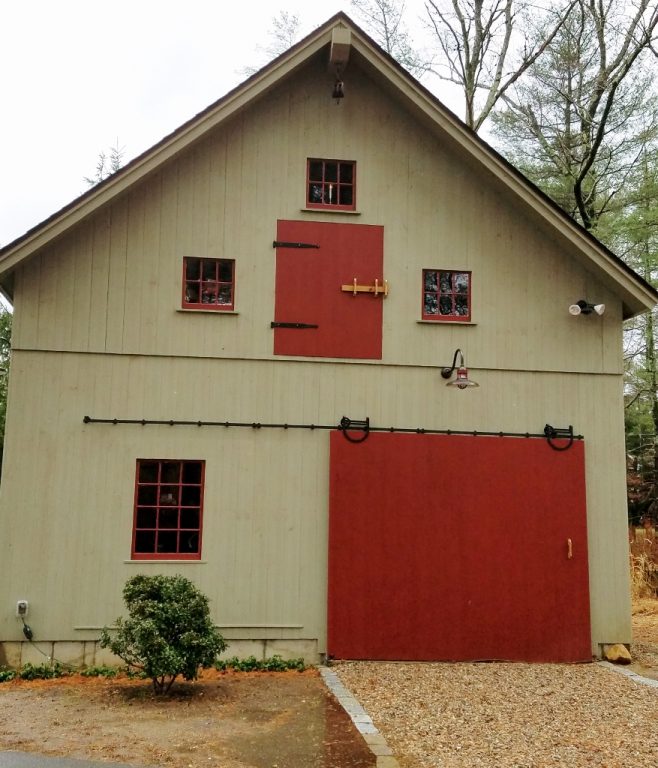 "We live in a small town with a rural feel and we were trying to capture that New England barn charm," Nate says. "Even though it's new, we wanted the barn to appear as though it could have been here for 100 years." Nate worked with the design team at The Barn Yard in Ellington, Connecticut to help achieve his dream.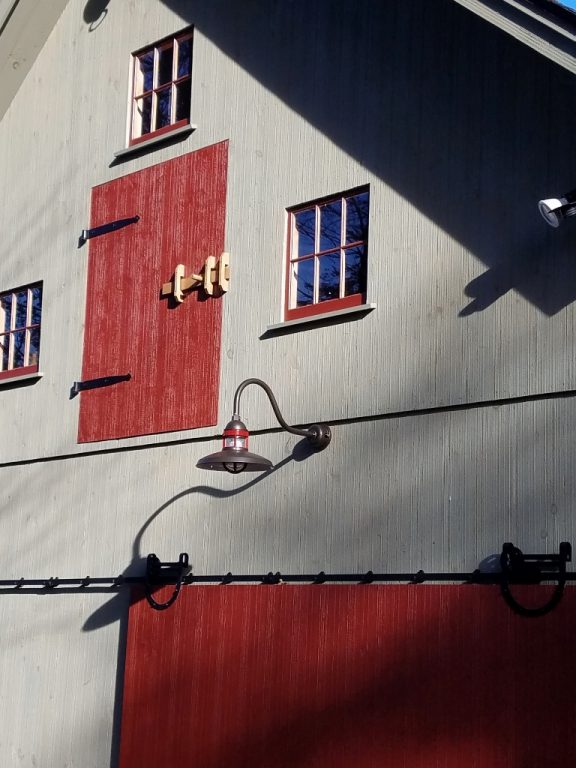 Nate saw gooseneck barn lights at the builder's display barn and was impressed with the look. Although ordering barn lights online was a new experience, Nate took comfort in Barn Light Electric's Easy Return policy.
"The deciding factor was that we could order several, in different configurations, so we could touch and see them in person," he explains. "With no restocking frees and no-hassle returns, it was not a concern at all. Once we actually held them and saw the quality up close, it was a no-brainer to order from you."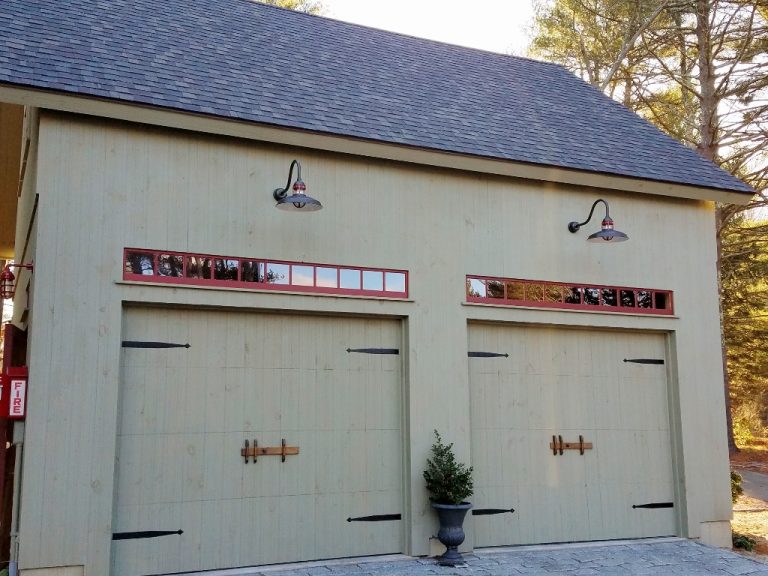 Nate chose three Brisbane Gooseneck Lights to highlight the doors on both sides of the structure. The two shown above feature a 16″ shade, Bronze finish, and G22 gooseneck arm also in Bronze. He further customized these industrial wall lights with a Barn Red guard, ribbed glass, and dusk-to-dawn photocells.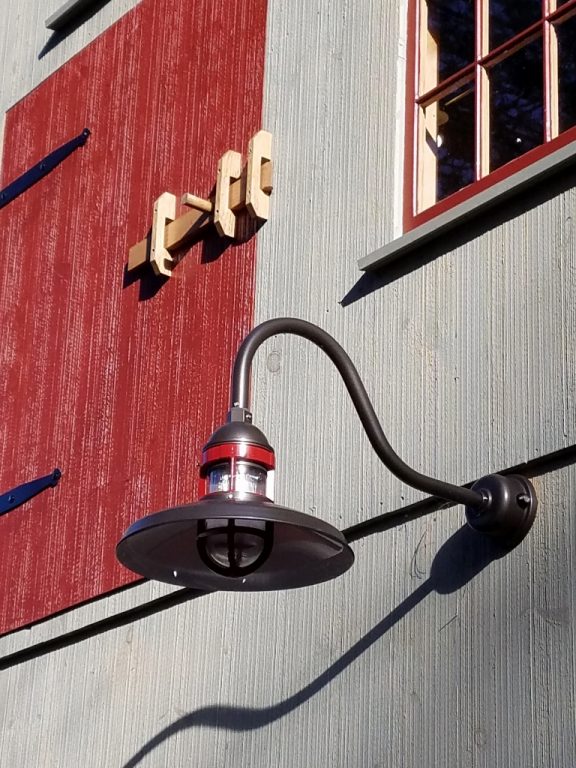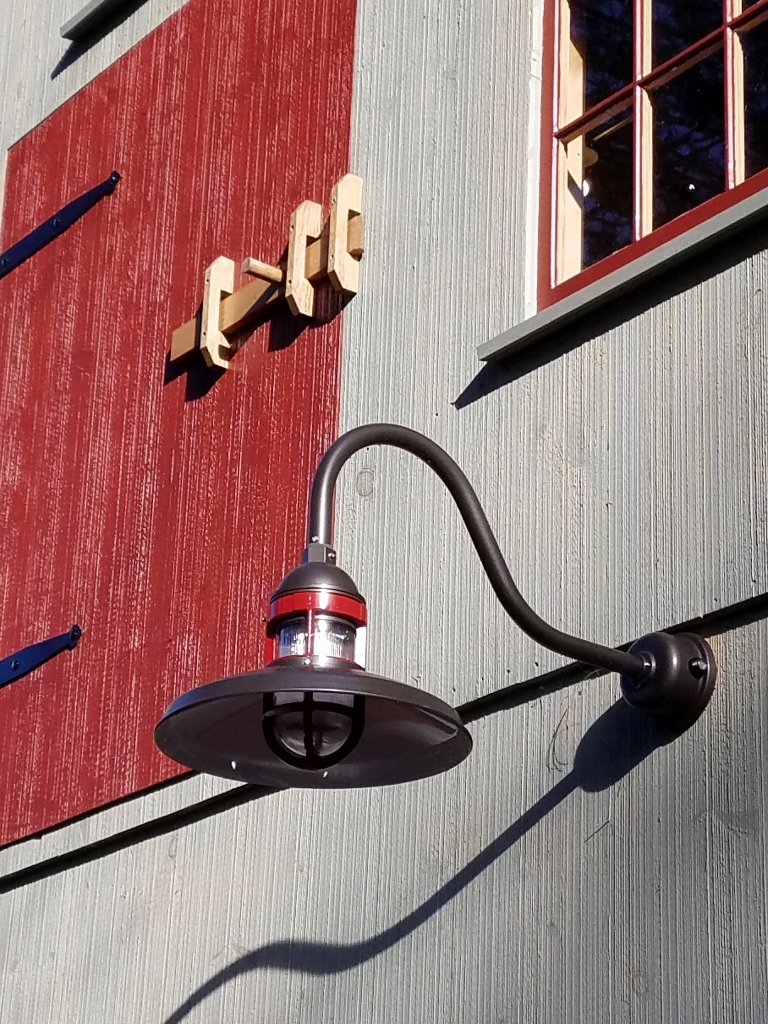 "We looked at three different styles but ultimately chose these for the overall look," Nate explains. "We like the red guard to add a spot of color. We especially the way the light is thrown above and below the fixture. These are as beautiful lit up at night as they are during the day."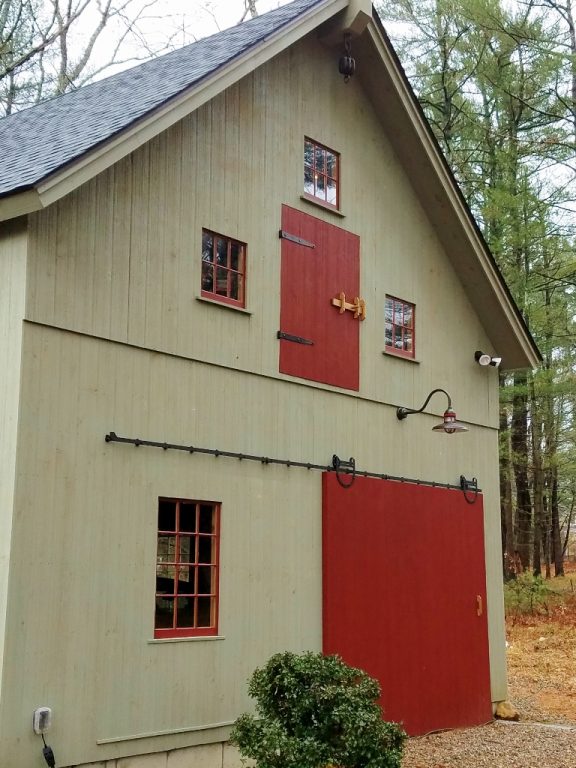 The Brisbane Gooseneck Light above the classic sliding barn door sports a 14″ shade and is customized with the same Barn Red guard, Bronze finish, and G22 gooseneck arm.
"The red guard and ribbed glass are purely for aesthetics. They make the lights slightly unique," Nate says. "And the photocells are for convenience. The barn is not connected to the house so now I don't have to walk a distance to turn them on and off. I like the security of having lights come on and stay on while it's dark."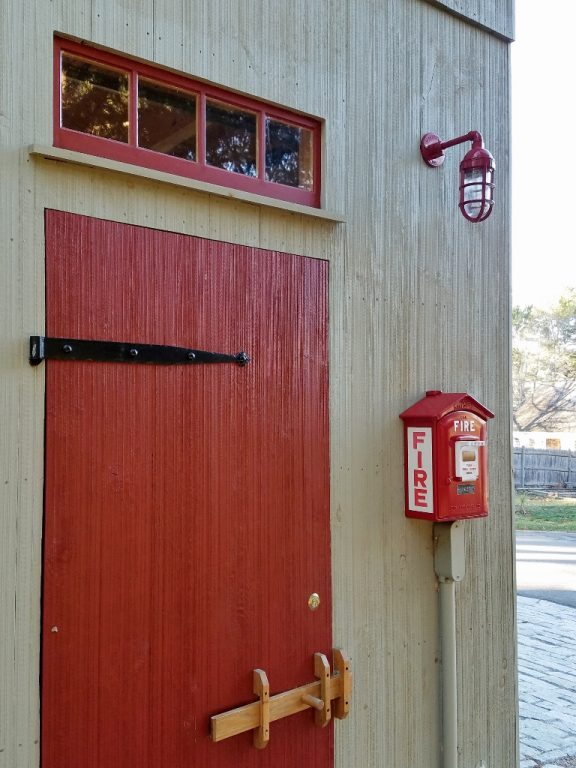 For the side door, Nate wanted something smaller than a traditional gooseneck, so he chose a fixture from our Wall Sconce Collection. The Industrial Guard Sconce features a Barn Red finish, heavy duty cast guard, and ribbed glass.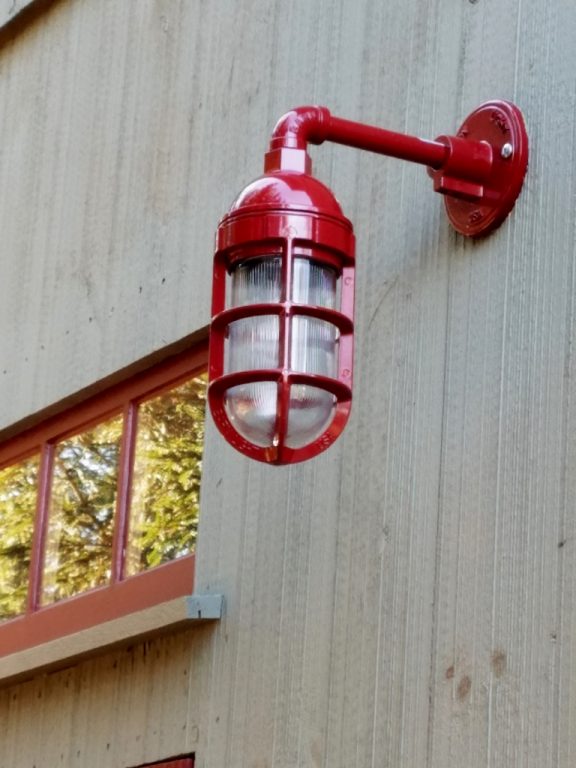 "These are available from big box stores but the customizing options are not even close. You get what you pay for," Nate says. "Once it was installed, it gave me the idea to add the fire call box that I purchased about 10 years ago on Ebay and never used. It houses the remote door opener for the garage doors and adds a certain look to the building."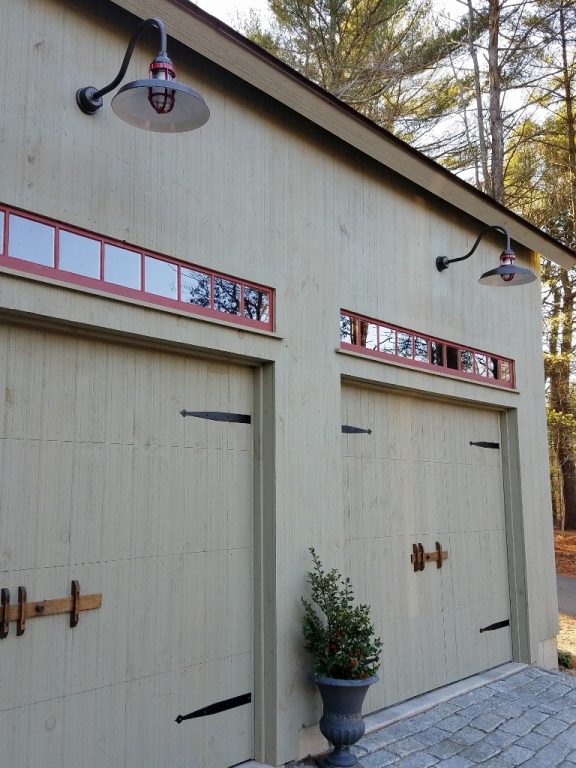 With the new barn complete and ready for its first New England winter, Nate is pleased with the quality and style of the lights he chose.
"I've really come to appreciate just how much lighting can make or break the overall look of a building or landscape," he says. "These lights were well worth the investment. I smile every time I look out and see my barn lit up. Thank you!"
Photos courtesy of the homeowner