Featured Customer | Rustic Pendants for Home Addition
In yesterday's blog, we visited with Sarah of Brentwood, Tennessee, who recently saw the completion of an addition to her early 1900s farmhouse. The exterior resembles a barn with a galvanized metal roof which is now highlighted by Original Warehouse Shade Gooseneck Lights in a shiny galvanized finish. Today, we get to peek inside Sarah's addition to see what lighting choices she made there.

"We chose the interior lights to blend with the classic look of the rest of the house while also having the rustic, barn look of the addition," Sarah explains. For the entry area, Sarah chose the 12″ Rocket Pendant, a popular fixture in our collection of Rustic Pendants. She picked out a bronze finish for the fixture which is hung with a standard black cord.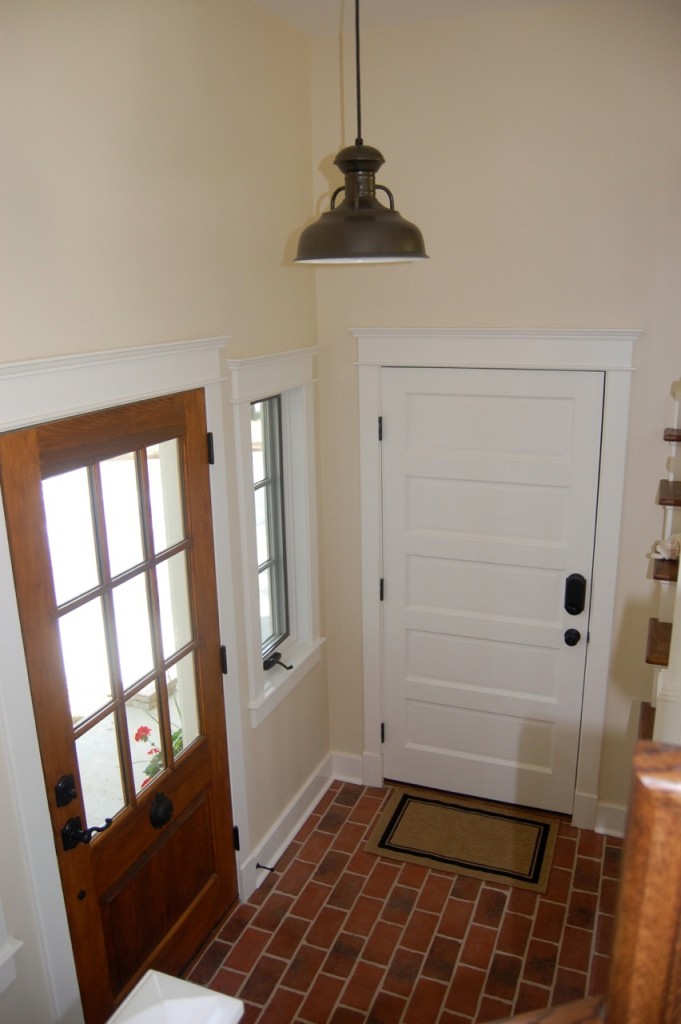 "While the galvanized finish on the exterior lights were a great fit with our metal roof," she says, "the bronze worked well with our oil-rubbed bronze hardware on the interior." The Rocket Pendant borrows its look from the Original Warehouse Shade with a hint of the neck and arm design of the Laramie Pendant. Sarah chose another rustic pendant, the Cavalier Pendant, to coordinate with the Rocket.
"We chose the 8″ Cavalier to hang over the stairs that lead to the room over the garage," Sarah explains. "That room has exposed beams and a tongue-and-groove ceiling so these lights provide a great transition to that room from the rest of our house." The Cavalier is another pendant with Western influences that can be modernized with an appropriate finish color. Sarah matched the bronze finish of the Rocket with the Cavalier to create a cohesive look.
"I liked the lights so much and felt so sure about them that I ordered them very early on in the project," Sarah says. "They sat in my dining room for a long time before they were installed. It was fun the day the lights were finally up!"
Photos courtesy of the homeowner