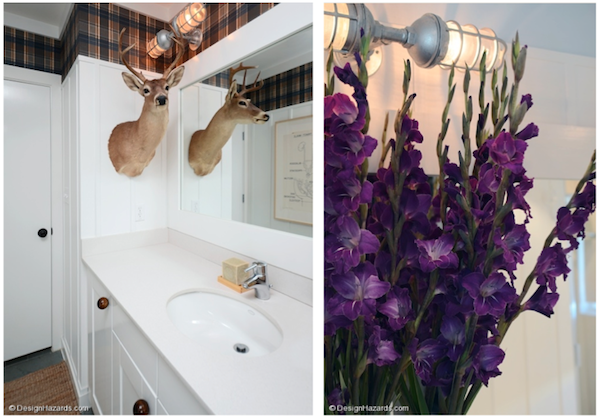 Featured Customer | Roger Hazard at Design Hazards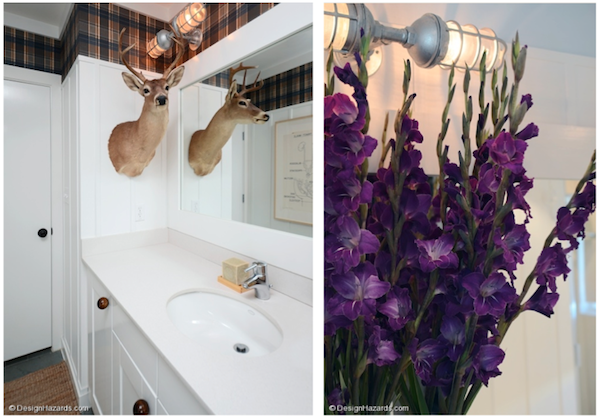 Think back to a few years ago. Do you remember the show "Sell This House?" Yeah, it's that one where they stage homes for sale in order to get them…well, sold. The show was hosted and produced by none other than Roger Hazard, declared as "TV's original home stager." Along with his husband, Chris, they have since then developed a successful design firm titled, Design Hazards. An appropriately fitting title, considering their website's subtitle: The Fun, Frustration, Dirt, and Drama of Home Design.

Their client projects range in styles and needs, however, in their own home, they've brought it back to their rustic, country roots. With a recent feature on Apartment Therapy, their home is described as a DIY Farmhouse – and a beautiful one at that. Their blend of eclectic décor with weathered furniture epitomizes that industrial farmhouse we all dream of having.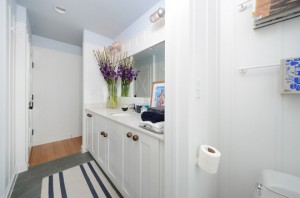 Within their bathrooms, the blend of masculine and feminine details are brought together with the use of our rustic lighting. The Barn Light Wall Mount Double CGU Sconce is spotted in both bathrooms over the expansive vanity areas. The first bathroom is apparently for an ultra manly guy, boasting plaid wall paper and purchased taxidermy. The second bathroom is a bit more delicate, and features a mix of eclectic art and fresh flowers. No matter what your space may look like, the wall mount factory lights were a great choice by the design gurus. Galvanized metal lighting is ultra durable with high moisture levels found in bathrooms, and also work well as your design tastes evolve.
The Wall Mount Double CGU Sconce features two cast guard units with your choice of jelly jar glass. Stay as neutral as you like with frost and ribbed glass, or let your design tastes run wild and pair up any number of our colored glass jars.
Photos Courtesy of Design Hazards