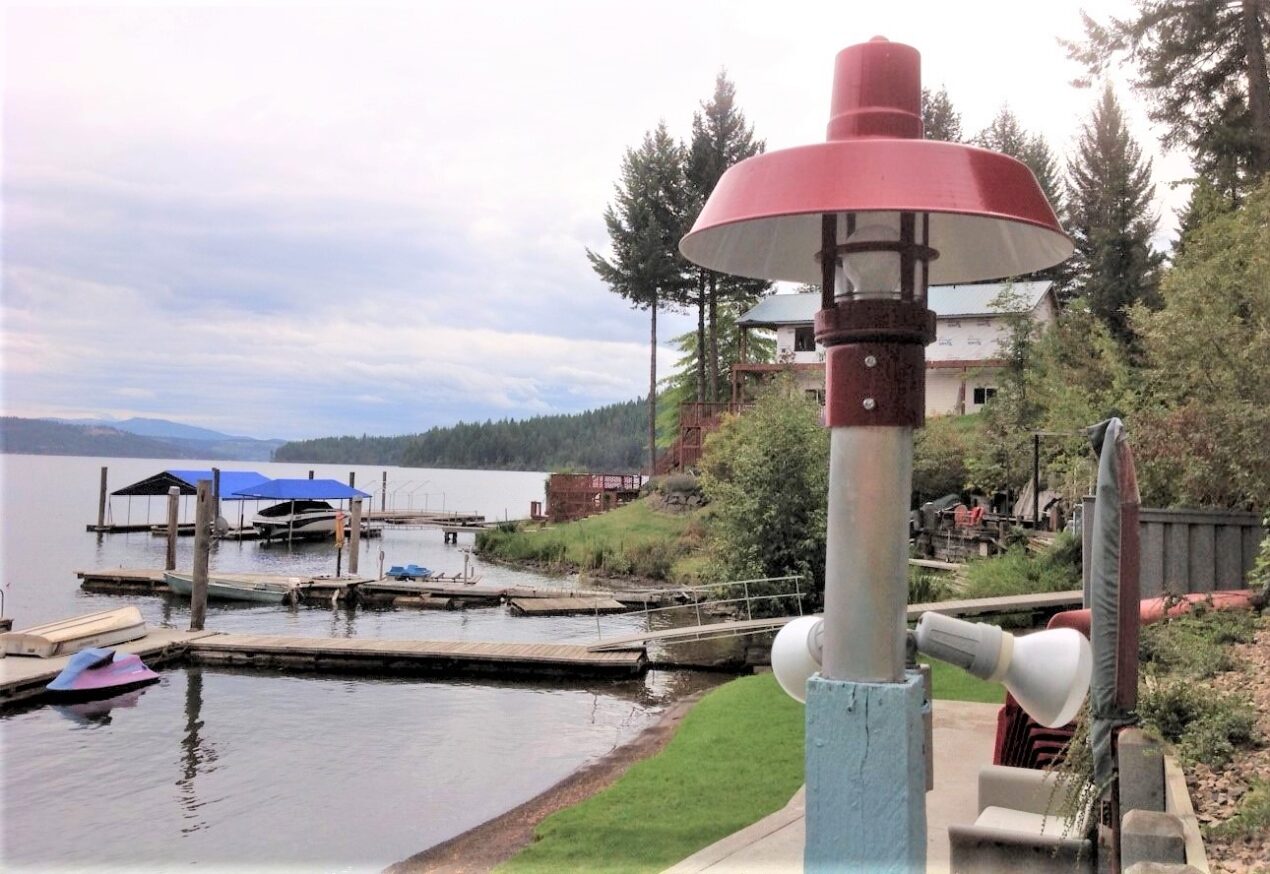 Post Mount Light Adds Industrial Pop of Color to Lakefront Home
A thought crossed my mind this summer as I was relaxing in a lovely vacation home on Tybee Island, Georgia. I could live here. Really I could. That happens when you find a spot where you can truly unwind and enjoy your surroundings both inside and out. And so it is for Washington residents Meg and Rick who are renovating their lakefront vacation home in order to move in permanently. Let's hear it for a vacation that never ends!
"We are creating an addition to our existing vacation cabin where we will be living full time," Meg explains. "We have different lighting needs for different portions of the property, but we are ordering all of them in red which is the uniting factor. It's a beautiful compliment to our gray cabin." For the patio space near the dock, Meg and Rick chose the Original™ Industrial Guard Post Mount Light with a 12″ shade, clear glass, and a brilliant Barn Red finish.
"These fixtures are form plus function as they provide the light we need and are just cool looking," Meg says. "We wanted something modern and industrial, a mix of the old and new, but something that had some pop." Meg notes that it gets very dark by the lake at night, and the light helps her keep an eye out for a cute little bear that wanders through occasionally. This is her own "Boo" bear, named by Meg's granddaughter, who also seems to be watching for a furry friend!
The Original™ Industrial Guard Post Mount Light features two shade sizes and a rainbow assortment of durable powder coat finish colors. This rugged, American-made outdoor light can also be customized with your choice of six different glass options. While Meg and Rick chose to mount their new light on an existing pole, direct burial poles, in a variety of sizes and finish colors, are available.
""These fixtures are well made with attention to detail and I love that they can be adapted to existing lighting with just a little imagination," Meg says. "This is a good picture of the old merging with the new."
Photos courtesy of the homeowner