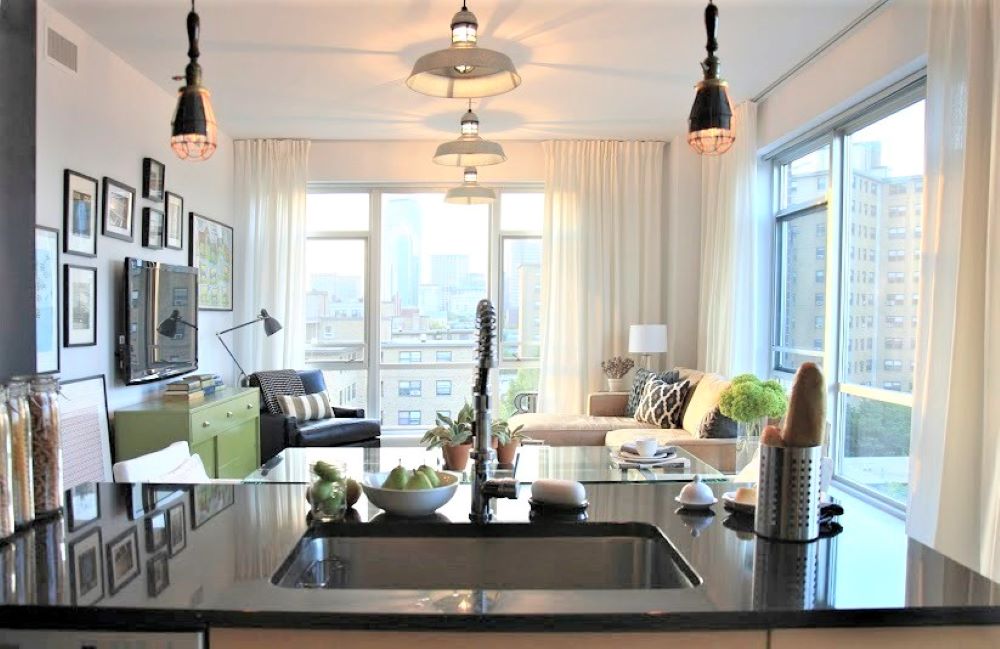 Industrial Pendants Makes Cookie-Cutter Condo Unique
What makes condo living so attractive? Affordability, convenience, and no lawn to mow! But along with the advantages of community living is the downside that every unit in the building is basically the same. How do you create a space that is truly unique and reflects the personality of its owners?
If you're lucky enough to live in Boston, you hire Stephanie Sabbe of Sabbe Interior Design. Stephanie's creative mind, artist's eye, and expert shopping skills got a workout in transforming this 1,000-square-foot South End condo into a one-of-a-kind oasis for her clients.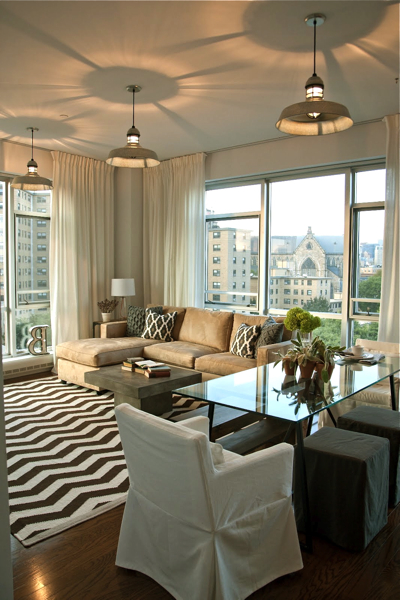 In choosing the lighting for the living area, Stephanie wanted something special.
"We were going for an industrial, eclectic look that reflects its inhabitants," Stephanie says. "This is a corner unit with great views and I wanted something that was going to accentuate the Boston skyline at night." Stephanie chose three American-made Sydney Pendant Lights to highlight the space. These cord hung pendants were customized with an 18″ shade in a Galvanized finish complemented by clear glass and a black cast guard.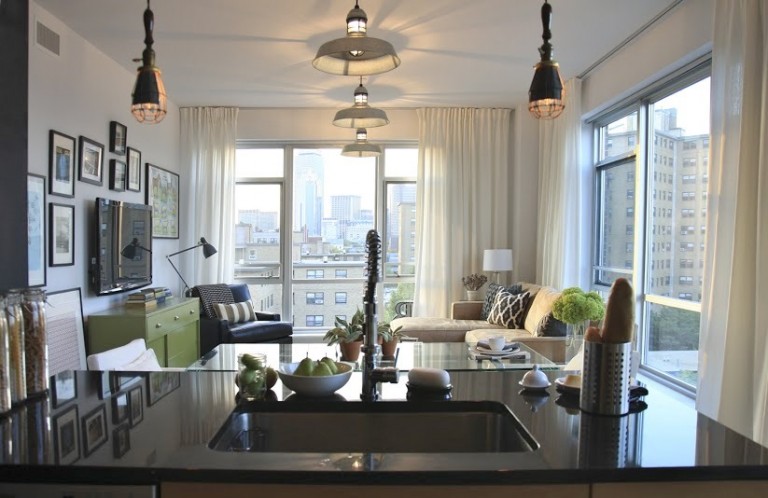 "The finish went with some of the existing finishes in the kitchen," Stephanie explains, "and I love these fixtures because they cast almost star shapes on the ceiling." The Outback has its roots in the design of RLM warehouse shades of the early 20th century. With its unique cast guard and glass design, this ceiling pendant provides both up and down lighting making it an interesting focal point for dining rooms, living areas, or over a kitchen island.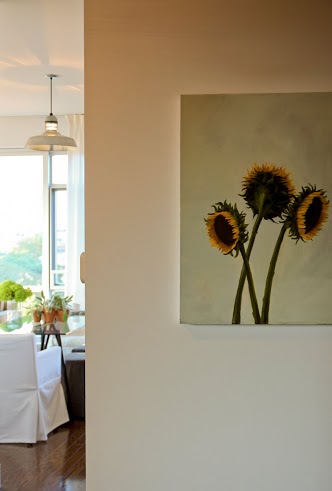 "These pendants make their unit unique," Stephanie says. "There are dozens of these same condo build outs in this building, but these lights, along with other elements, make their space feel one of a kind." For a coordinating look, don't miss the Sydney Flush Mount Pendant and the Sydney Gooseneck Light.
Photos courtesy of Sabbe Interior Design