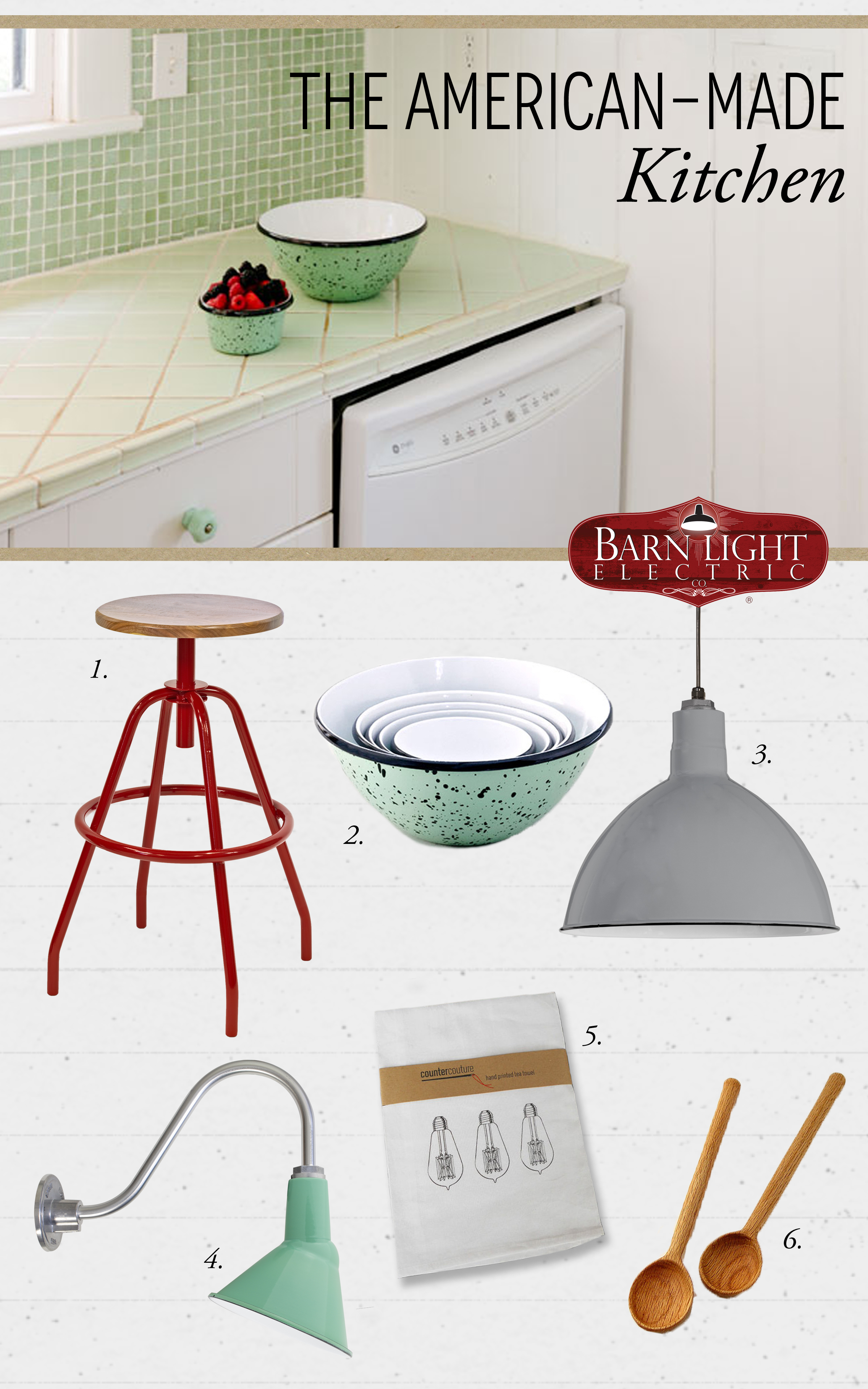 Style Me Sunday: American Made Kitchenwares & Lighting
Last week I enjoyed an afternoon borrowing a friend's kitchen to bake some ooey-gooey chocolate cookies. We had such a blast baking with her vintage kitchen goods. I was partial to the Sift-Chine Hand Mixer (I know…I'm a lazy girl!) and was particularly amused with how many of her antique kitchen appliances were American made. It was a beautiful reminder of how classic, American-made products have stood the test of time, and definitely inspired my to fill my own kitchen with goods that will last.
This Style Me Sunday is all about beautiful kitchen essentials — Made in the good 'ole USA!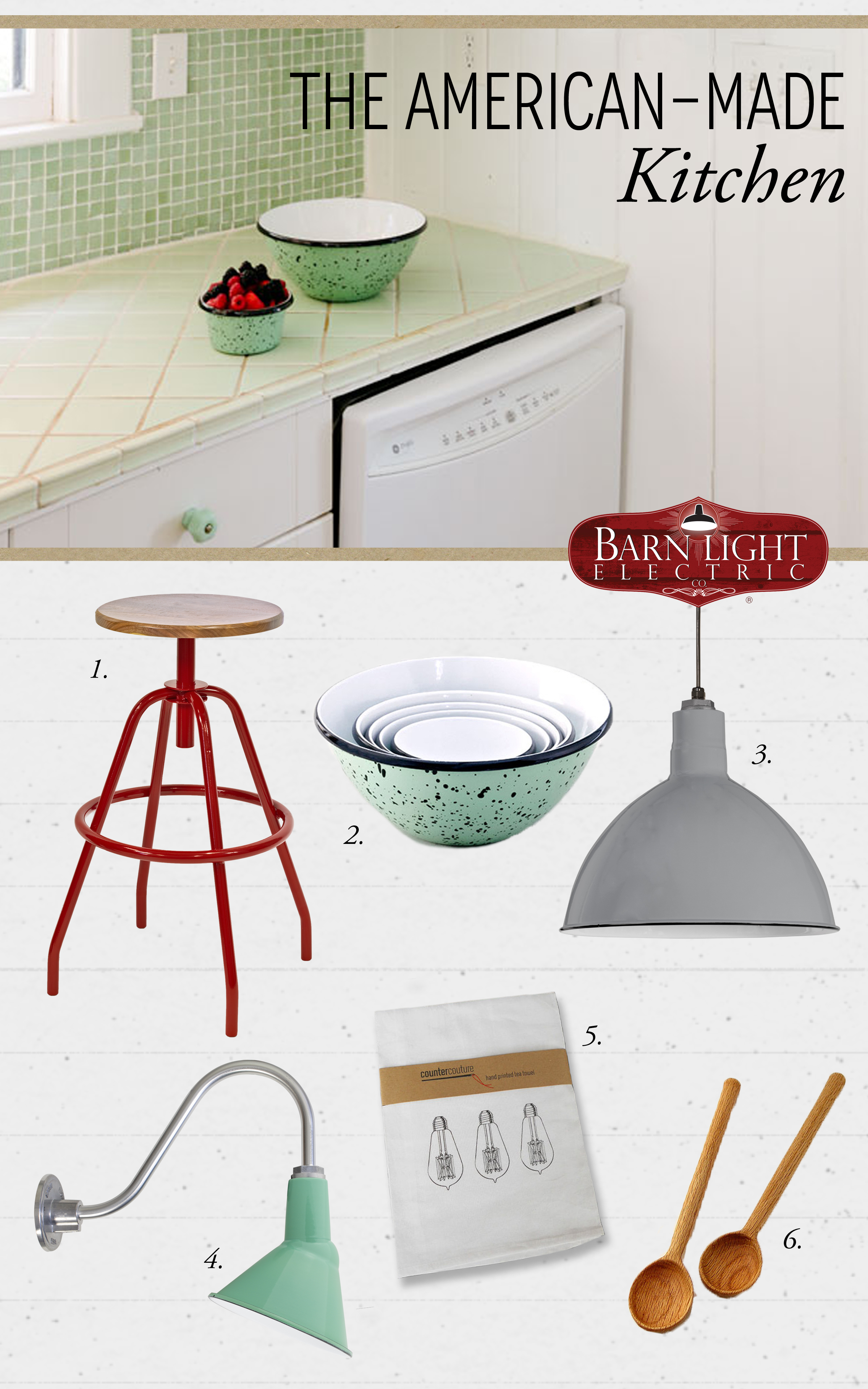 Growing up, my momma loved to fill her kitchen with red accents… From appliances to trivets, everything had a ruby red hue. It makes my heart happy to see that I can combine my love of rustic industrial style and that nostalgic hue with the Industrial Factory Backless Work Stool. From its durable body and wooden seat to the powder coated red finish, it's an American-made kitchen stool to keep around!
Graniteware cooking bowls might be my favorite kitchen good. Locally crafted from hand spun steel and timeless speckled porcelain enamel, these food-safe bowls are heftier alternatives to cheap aluminum enamel bowls and plates. Did I mention they were gorgeous?
From porcelain enamel cooking bowls to porcelain enamel deep bowl lights, Barn Light Electric has an array of mouthwatering kitchen goods. The Wilcox Pendant Light is primed for task lighting. I love seeing this fixture hung in a cluster over a kitchen island.
The Fire Chief Sign Light is an American-made light fixture that serves as both an indoor and outdoor wall light. Its curved gooseneck arm would look spectacular mounted over a kitchen sink or on an adjacent wall spotlighting some kitchen art.
Kaelin Tillery has captured our love of nostalgic Edison bulbs with her screen printed Tea Towels that feature simple outline drawings of our bulbs!
These medium sized kitchen spoons were fashioned from reclaimed red wood in sunny California. Their long handles and wide scoop makes them perfect for food prep and serving.