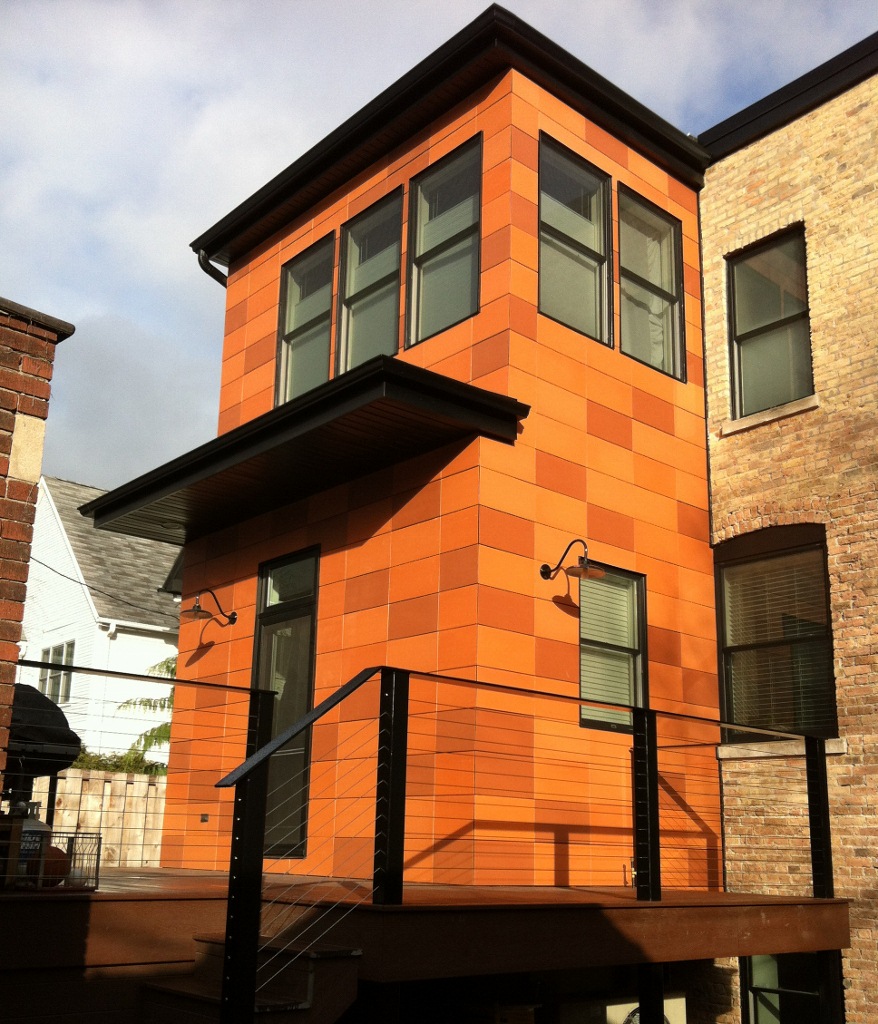 Featured Customer | Porcelain Gooseneck Lights Highlight Terracotta Cladding
Though the city of Chicago burned to the ground in the late 1800s in one of the largest disasters of the 19th century, residents soon rose up and started rebuilding. One of those new homes, built in 1894, is in the Lakeview neighborhood north of the city and is home to Courtney, a hospitality designer by trade. Recently, she began renovating this historic building, and her eclectic tastes began to emerge.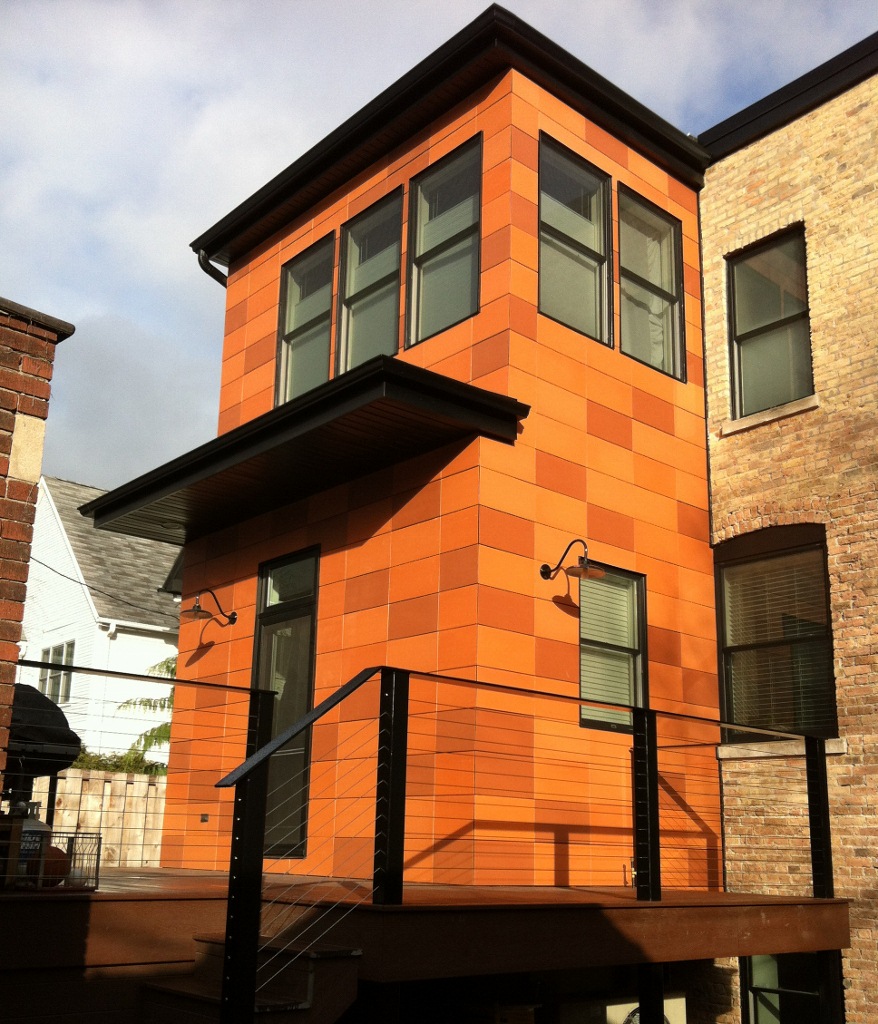 "I like to integrate the old and historic with newer, modern trends," Courtney says. The front of her home features typical red Chicago brick. The plans, created by Randall Architects, were to rebuild a set of stairs in the rear of the house that connects the two sides of the duplex. The result is a tall, boxy structure covered in warm terracotta cladding highlighted with handsome porcelain gooseneck lights.
"There is a lot of industry in Chicago and you see old buildings everywhere that have this type of lighting," Courtney explains. "I wanted these big, classic gooseneck fixtures as a nod to the industry of our area and to mix the old style lighting with the new addition." Courtney chose the 12″ Goodrich® Marathon Porcelain Gooseneck Light in a Black finish. She also chose the G11 gooseneck arm also in a matching Black finish. She found Barn Light Electric during an online search and was thrilled with the customizing options she found there.
"You have all sorts of shades in different styles, shapes, sizes and colors, and you can literally design it yourself on the website," Courtney says. "I really appreciate the quality, the customizing choices, and the fact that it's American made." Her new gooseneck lights highlight both sides of the new stair structure and throw light onto the deck and grilling area.
"These lights do exactly what I want them to do," Courtney says. "It puts the light exactly where you want it to go. Their functionality and design aesthetic is the perfect marriage!"
Photos courtesy of Lane Studios Interiors