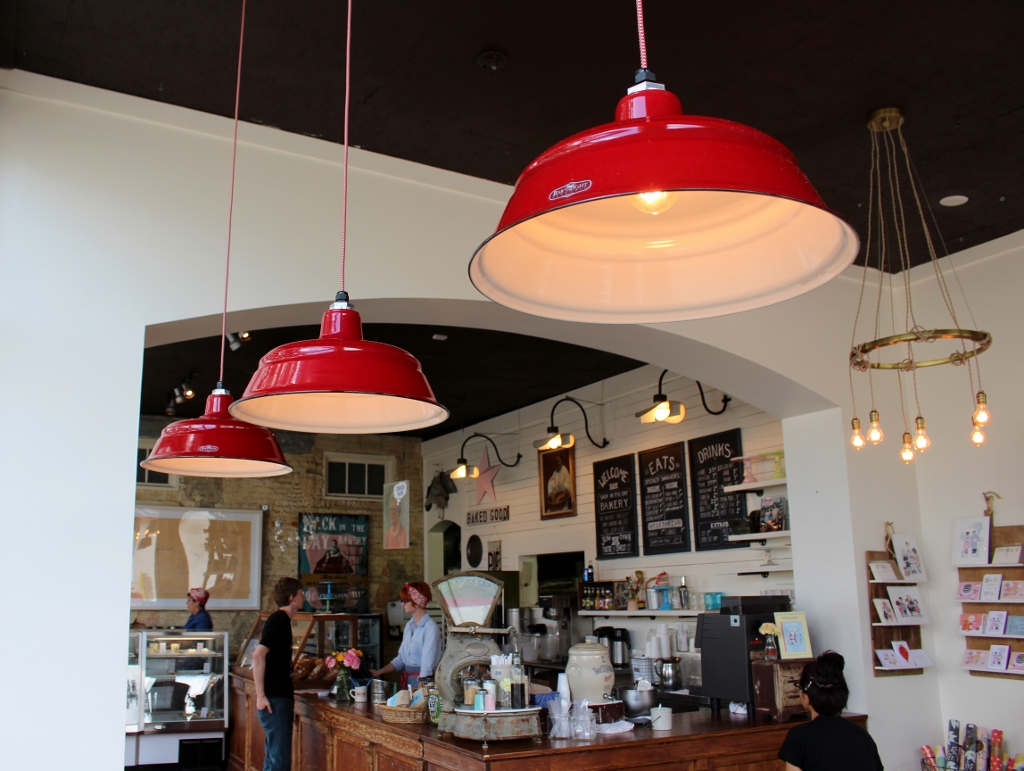 Home Lighting Easy to Customize with Dozens of Options at Barn Light Electric
Happy birthday America! Bring on the hot dogs, fireworks, and patriotic music! We're celebrating American-made lighting here at Barn Light Electric during our 4th of July Sale by offering 15% off hundreds of indoor and outdoor lighting plus dinnerware and furniture products.
You can't find custom-made lighting on the shelves of the big box stores, but you can settle into your comfy chair and create the perfect pendant, gooseneck light, or wall sconce with just a few clicks.
Take The Original™ Warehouse Gooseneck Light for instance. This iconic shade is our most popular by far and represents early 20th century lighting styles that were most often found on farms and in factories. We've updated this classic light with a kaleidoscope of finish colors to choose from along with other customizing options such as wire cages and cast guard and glass.
Here's an Original™ Gooseneck with a Galvanized finish that pops against a bright red wall…
…while this Black Original™ Gooseneck with the optional cast guard and glass offers a different look.
And this gooseneck shade with the wire cage option has more of a vintage look. All of the customizing options help you create just the right look for your space and style!
Pendant lighting is also easy to customize with cord, stem, and chain hung options. Here, one of our Featured Customers chose the Bomber Stem Mount Pendant Light to give her new apartment a personal touch. Customized with a Jadite finish on the 15″ shade, this American-made pendant also features a 12″ Galvanized stem.
The Bomber also comes in a cord-hung version, seen above in Delphite Blue with a standard white cord. The canopy, the plate that rests against the ceiling and hides the electrical box, can even be customized. Here, the customer chose matching Delphite Blue to add a splash of color to the ceiling.
Commercial lighting also benefits from our customizing options. Here at the Back in the Day Bakery in Savannah, these Cherry Red Bomber Pendant Lights tie in with the bright red colors throughout the space. Customized with 17″ shades, these ceiling lights are hung with vintage-style, red-and-white cloth cording to add even more visual interest.
Need more inspiration? Don't miss our Photo Gallery and be sure to browse the blog for plenty of customer photos!