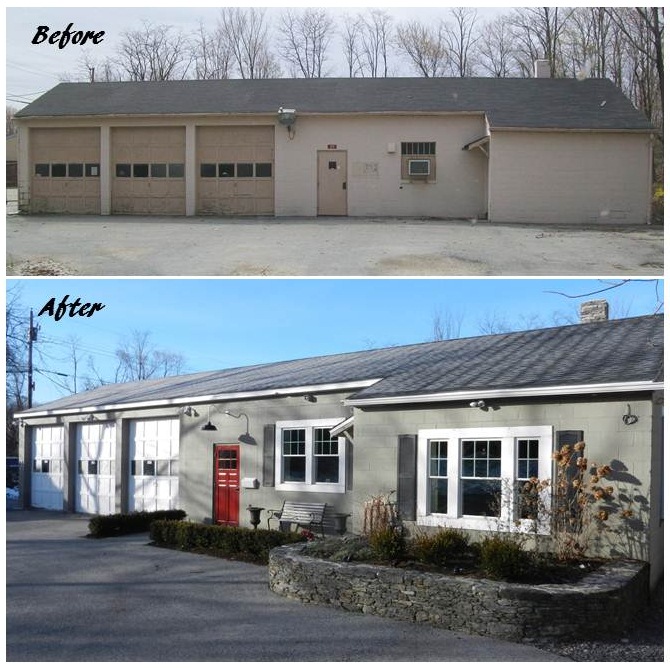 Featured Customer | Porcelain Gooseneck Highlights Electrical Contractor's Business
When it comes to exterior lighting, there are many factors to consider, but one detail that often gets overlooked is how the fixture functions at night. Today's Featured Customer, Michael of Millbrook Electric, recently installed one of our 17″ Goodrich® Bomber Porcelain Gooseneck Lights on his business. He shared a picture of his new light on our Facebook page and told us about his favorite feature.

"The best part of having this style of lighting is the impact it makes at night," Michael says. "It casts the most awesome light down over the door and walkway without polluting the neighbors with unwanted light." Michael and his wife bought the building for their electrical contracting business in 2011 when they outgrew their old location. They are now located in the Village of Millbrook, New York, in the middle of Michael's hometown.
"As a third-generation electrical contractor, I can't imagine myself being anywhere else to serve the public," Michael says. The building was built in 1930 by a local family who still owned the building when Michael bought it.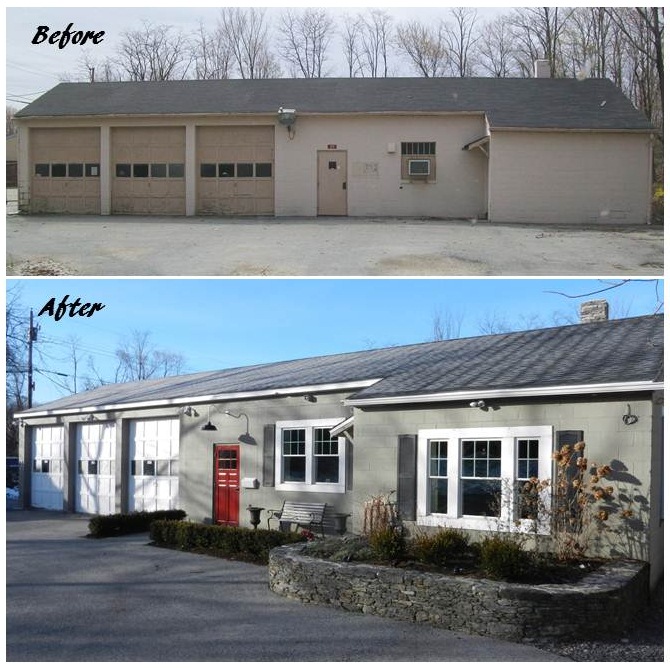 "During the renovations, I wanted to keep with the style of an old warehouse so I purchased the Bomber to dress up and welcome you to the front door of the office space," Michael explains. The Bomber is a great choice for commercial buildings and warehouses as its generous span of light offers plenty of illumination. This American-made light is hand spun by our metal crafters who also hand apply two coats of porcelain enamel glass in your choice of finish colors. Michael chose a Black finish with a G24 gooseneck arm for his classic light.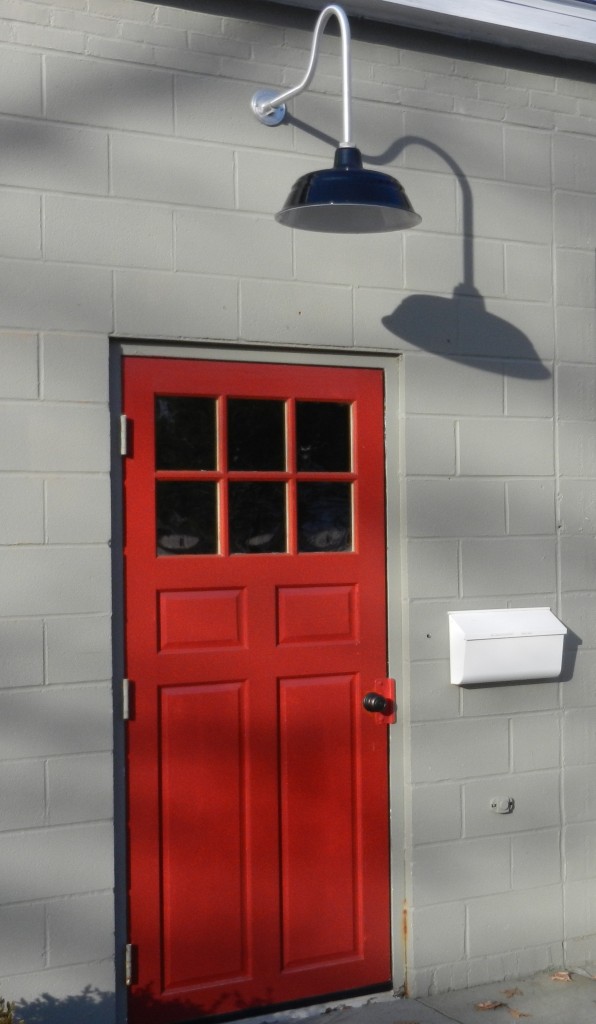 The shades are baked in our big, beautiful porcelain oven where the porcelain enamel is sealed for an extremely durable, high-gloss finish. This finish will never fade and requires minimal maintenance — all great qualities for commercial lighting!
"As an electrical contractor, I have installed many kinds of lighting from Barn Light Electric," Michael says. "I knew just what I wanted for my own personal space — beauty, style and quality."
Photos courtesy of Millbrook Electric