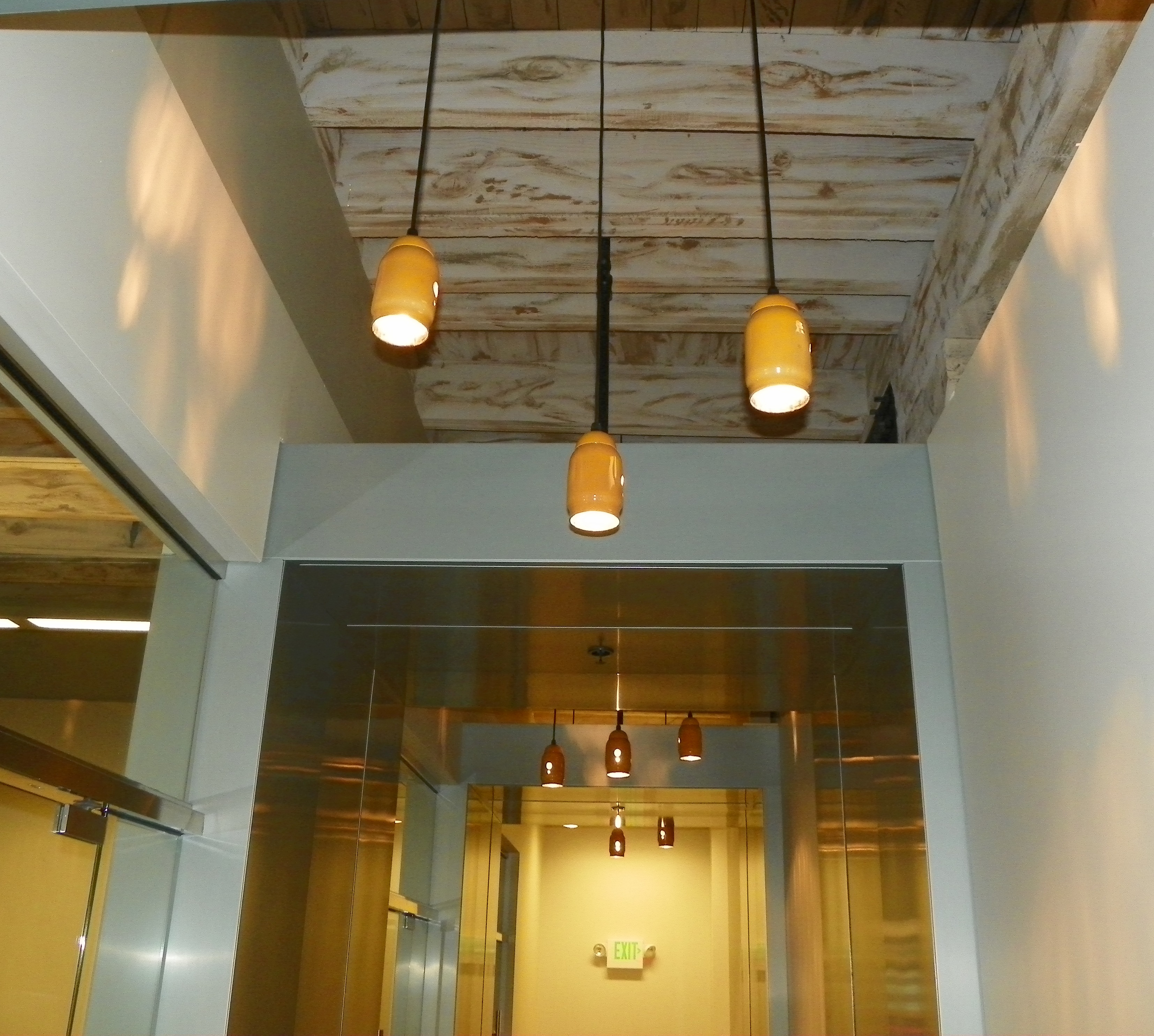 Vintage Industrial Lighting a Perfect Match for CA Sheet Metal Company
After fire tore through their 150-year-old building, the owners of Frank M. Booth, Inc. made quite a discovery under the water-laden ashes. As the structure was torn apart, they noticed large, hand-hewn columns that were part of the original building — a carriage-making shop built in the 1860s. Some of the columns still had large metal rings used to tether horses.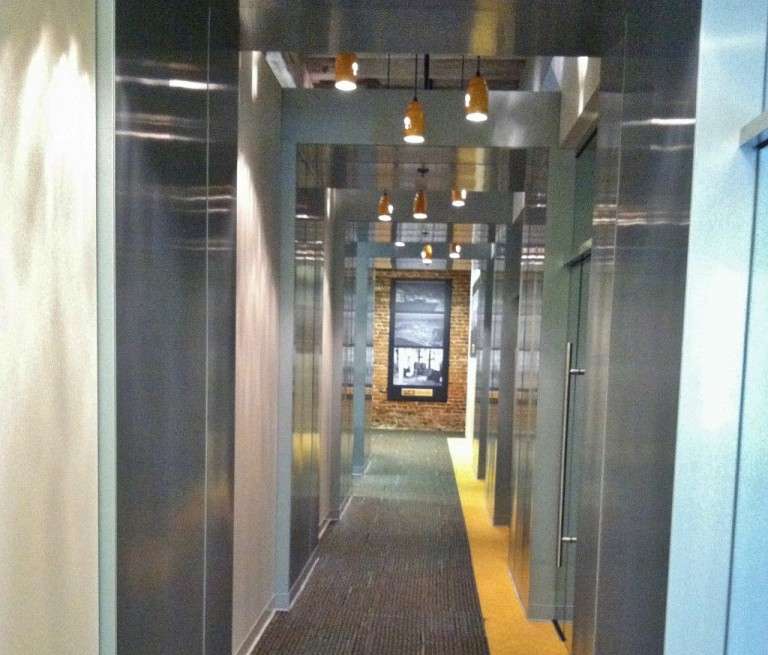 "With all this history popping up, we knew had to incorporate that into the new design with an industrial warehouse feel," explains Mary Langsdorf, who spearheaded the remodeling efforts. Those efforts were extensive and included the removal and repouring of 8,000 square feet of concrete flooring and rebuilding two 50-foot brick walls. When it came to lighting, Mary spent countless hours searching for the perfect fixtures. Typical fluorescent fixtures simply wouldn't do as she wanted to carry the industrial theme to every detail. Mary bought, and returned, many lights before she found The Mig Retro Steel Industrial Pendant at Barn Light Electric.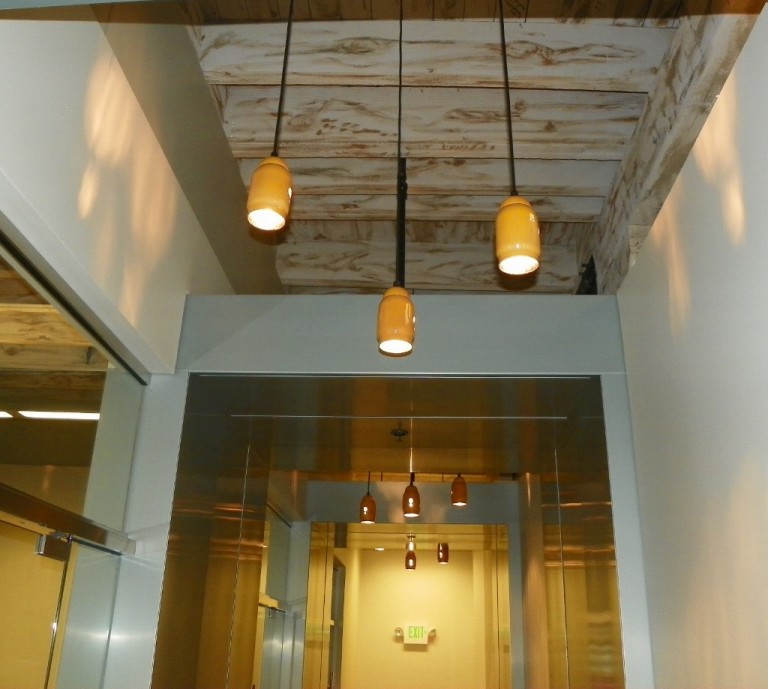 "I ordered all kinds of lights and returned them because of size and color issues," she says. "Since we are a metal and pipe shop, we do a great deal of welding, so when I saw Barn Light Electric's acetylene caps, I fell in love!" Mary wanted the lights to reflect the history of the company which is now run by Frank M. Booth's great grandchildren. The American-made Mig Pendants are crafted from repurposed acetylene tank tops that come with a standard cord or a colored cotton or cotton twist cord. Each fixture and finish is unique.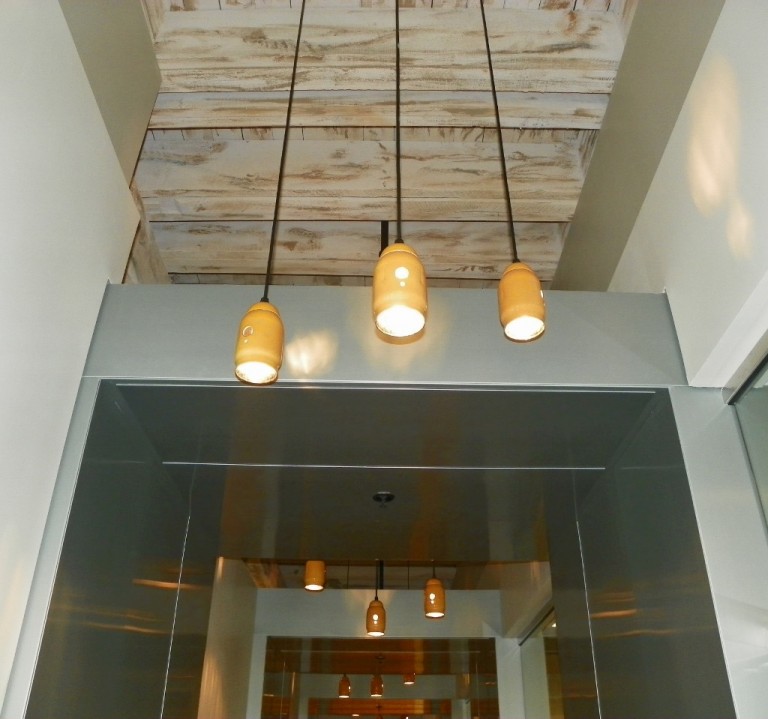 "Since we are so involved with welding in both our shops, I knew I had to pick these lights," Mary adds. "Our color is the same yellow as the finish on the lights so I had to give these a try. I love that they are such a novelty piece. The guys go down that hallway and get a big smile on their faces because hanging from the ceiling are actual items we use in the shop. It definitely adds more character to our building!"
Photo courtesy of Frank M. Booth