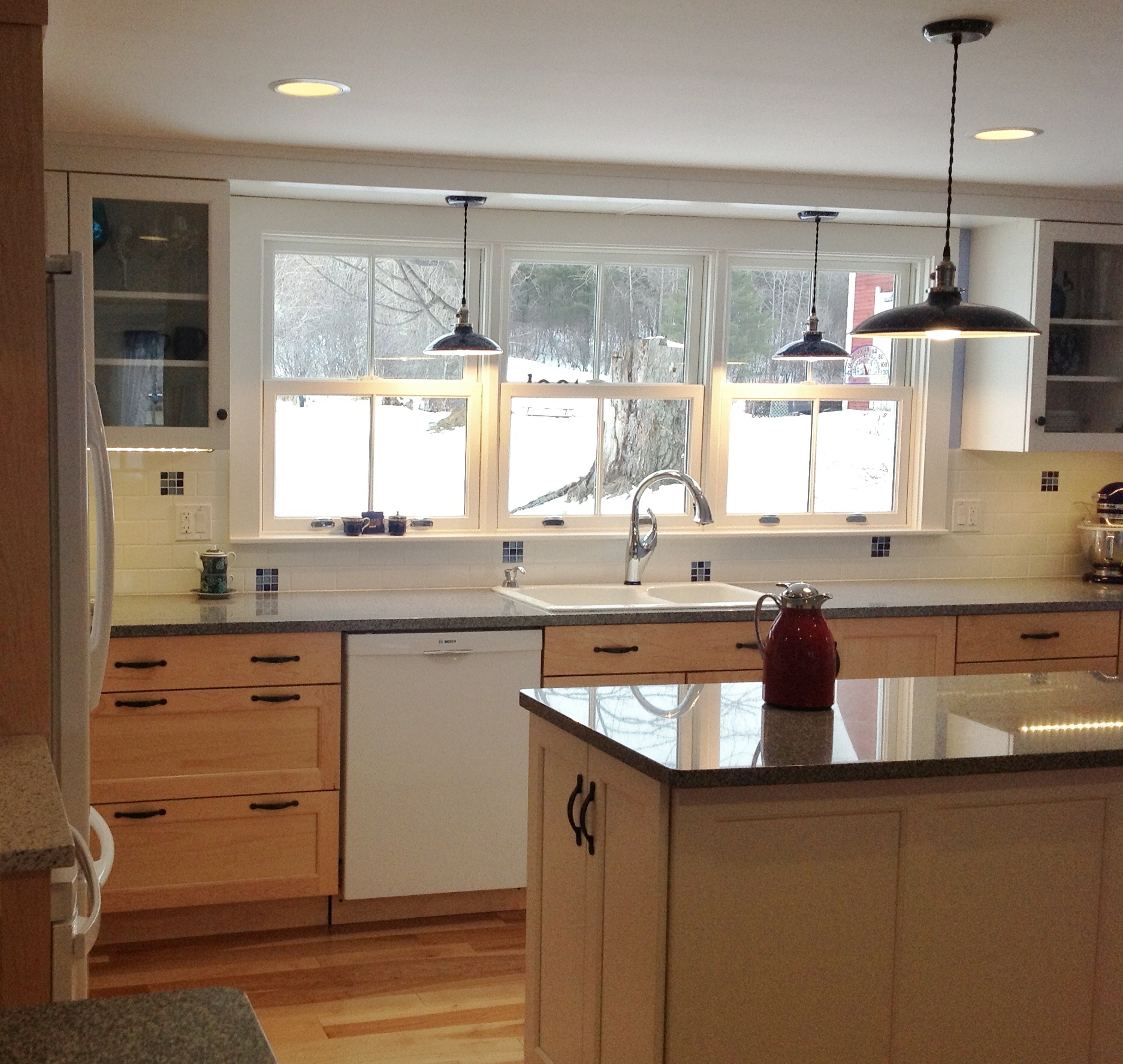 Featured Customer | Graniteware Pendants, Radial Wave Sconce for an 1850s Farmhouse
Family heirlooms can take many forms. Grandma's favorite brooch is nice; Uncle Eddie's collection of 1940s Popular Mechanic, not so much. Today's Featured Customers, Diane and Jim of Washington, Vermont, hit the jackpot when it comes to family heirlooms. They recently took ownership of the family farmhouse which was built in 1850. Like most old homes, this treasure needed some updating.

"We just completed the kitchen renovation," Diane says. "The old kitchen dated back to the 1940s or 50s." Diane and Jim chose American-made Porcelain Barn Lighting to complete the look of their new kitchen. They chose a classic light in the Ivanhoe® Sinclair Graniteware Porcelain Pendant. Two 10″ pendants, in Cobalt Blue with White and customized with a polished nickel socket and knob switch, were hung over the sink area with black cotton twist cords. Then a 12″ pendant in the same finish color and options was placed over the island.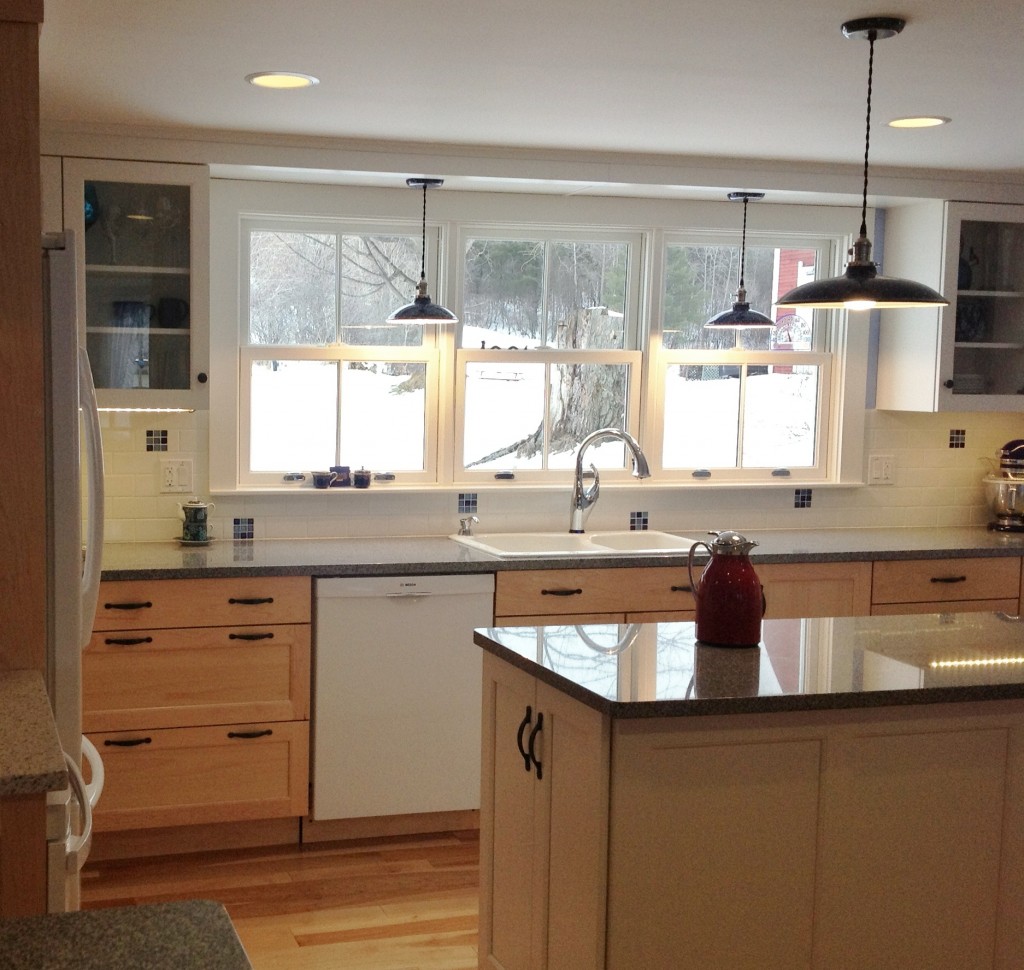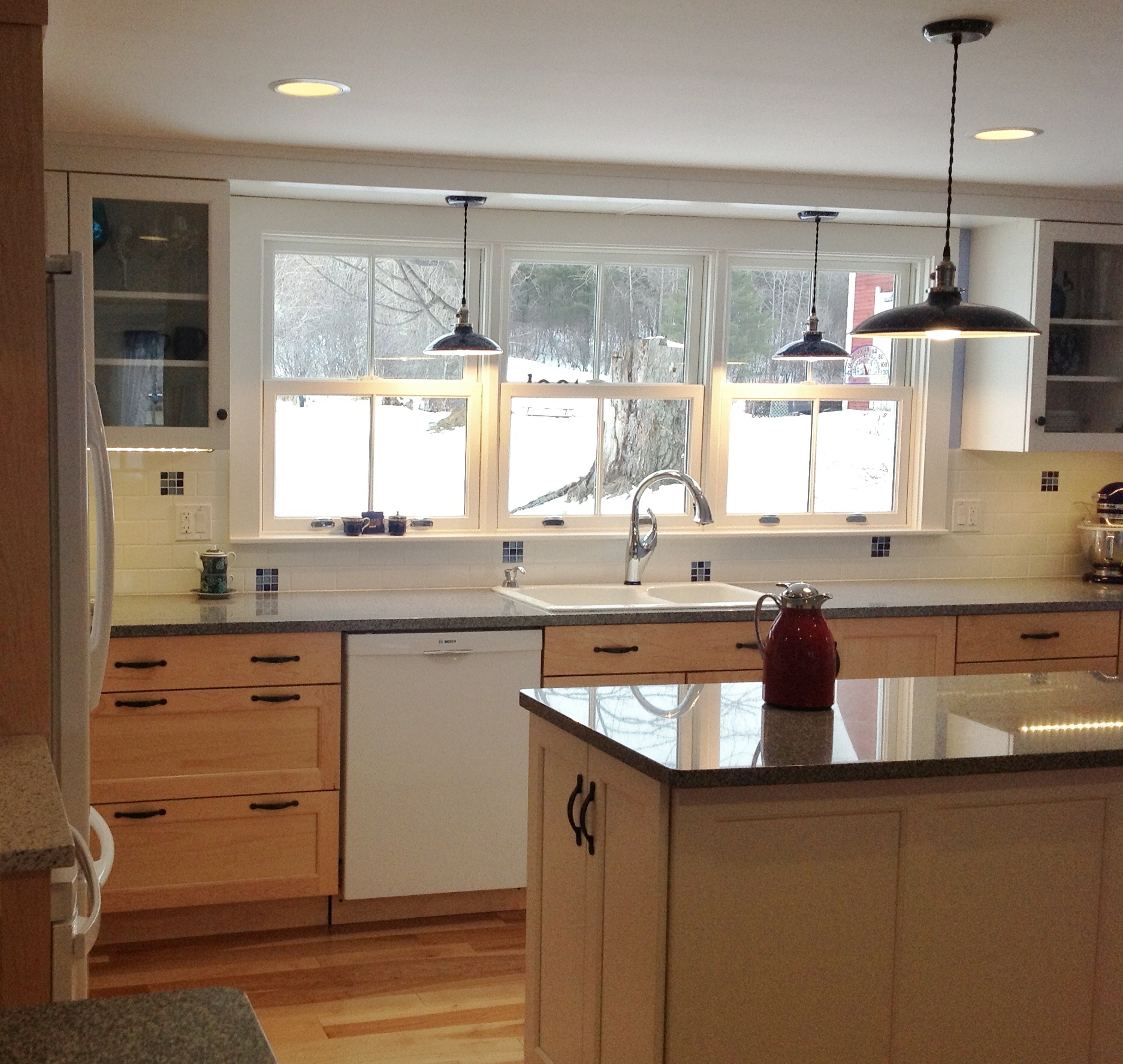 "The pendants are perfect for getting the brighter lighting needed for task-oriented work when we want light directly over the sink or island while cooking, baking, or entertaining," Diane explains. She and Jim picked the Cobalt Blue with White accents as it reminded them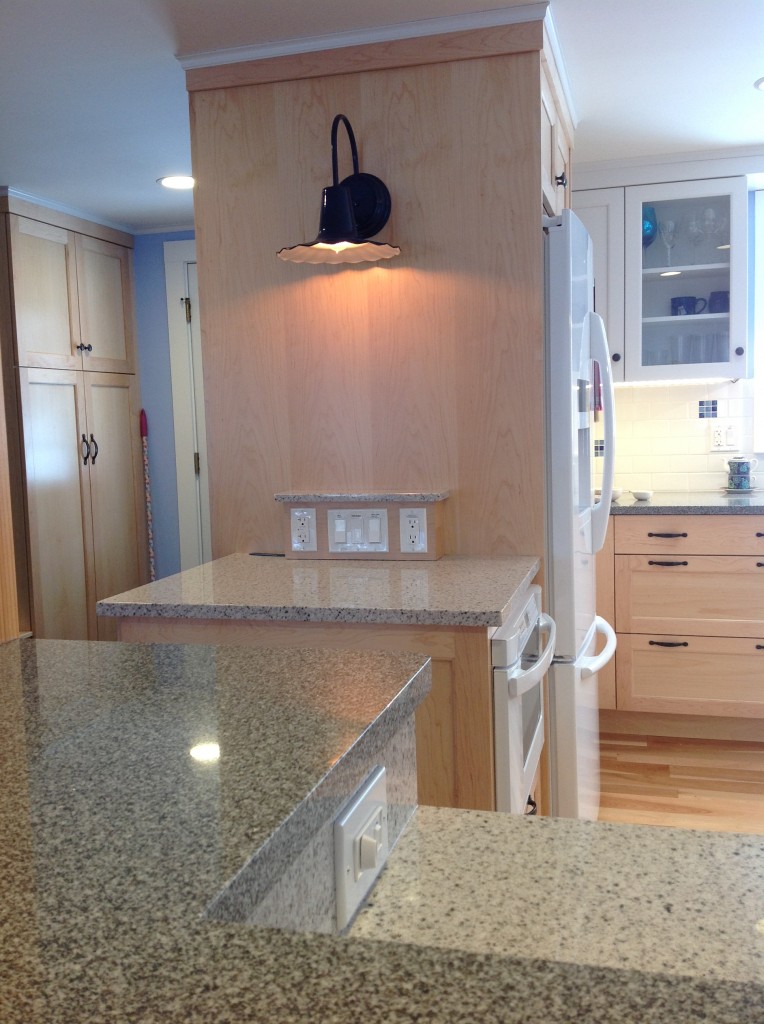 of the enameled coffee pot they use when camping.
"It's a classic," Diane says. "We felt it was just right for the family farmhouse." The couple also chose a 12″ Wheeler™ Seaside Radial Wave Reflector Wall Sconce in a Cobalt Blue finish for just around the corner from the refrigerator.
"We like the old-fashioned appearance from the radial wave shade. It's softer and provides good background lighting for the right mood," Diane says. "It provides warmth and softness for the kitchen lighting in contrast to the task lights and ceiling cans." Like many customers, Diane and Jim found Barn Light Electric during an online search for barn lighting.
"Once we stumbled onto Barn Light Electric, we were hooked!" Diane says.
Photos courtesy of Diane Donovan